I'll buy pretty much any makeup product that intrigues me (read: pretty much everything until my bank account balance doesn't allow it). I'll gladly spend a Saturday afternoon perusing Neiman Marcus, swatching every makeup item that costs more than my monthly electricity bill. I go to Sephora about once a week, but I hop on the website close to once an hour. (I say this all the time, and I'm not exaggerating. I almost go on the Sephora website more than theeverygirl.com, the website I am literally writing for right now.) And I tack on a beauty product every single time I step into a drugstore (but let's be honest: half the time I walk into a drugstore, it is to buy makeup, and I end up adding on a Sprite and Flaming Hot Cheetos).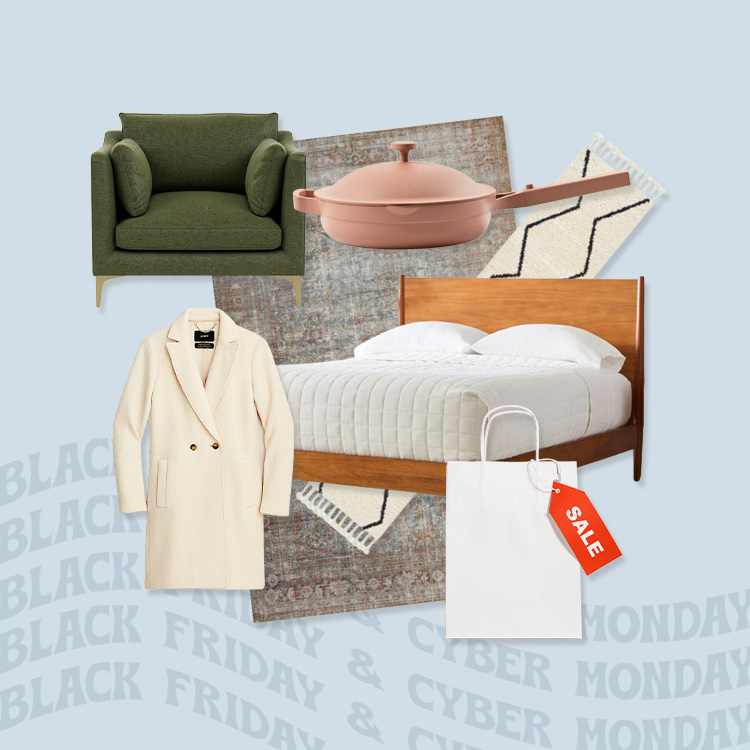 we combed the internet for the best OMG-CANNOT-MISS deals
I love beauty no matter what, regardless of fancy brand names or what has the most hype. Truthfully, as a beauty writer, I almost prefer to try products no one's talking about in the hope to find a hidden gem to tell the world about. So, I waltzed into Ulta a few months ago and tried a new primer on a whim to see what it was all about. Let me tell y'all: she's life-changing, and her name is ELF's Jelly Pop Dew Primer.
I've loved ELF since I first started wearing makeup, when the brand wasn't even sold in stores. I did double the chores one week so my mom would give me $20 to spend on the ELF website. So when they release a new product, I'm first in line at Target. This primer isn't brand new, but you've probably passed over it at the drugstore. Here's why you should snag it immediately:
It's a dupe for a primer three times the price
One of my favorite beauty products I tried in 2019 was the Milk Makeup Hydro Grip Primer. I wore it proudly on my graduation day because it held onto my makeup all day long (seriously — my makeup looked bomb AF hours after I walked on the stage) without making me look dry and dehydrated like most long-wear foundation primers. I thought this primer was one-in-a-million in that regard. Then, I tried this ELF primer.
The ELF primer's texture is a little different from the Milk one; the ELF Jelly Pop is stickier and a little heavier, but don't let that deter you. Once it's on the skin, it sinks right in and feels exactly the same. If you've been intrigued by the Milk primer but don't want to drop the cash, or you love the Milk but would love a cheaper alternative, I'd send you right to the ELF primer.
The ingredients
This primer is filled with ingredients that are good for your skin. In the last year, we've seen an uptick in makeup products that perform like skincare. From Glossier's Futuredew to Milani's new blue-light-blocking foundation to Ilia's vitamin C concealer, skincare and makeup are definitely starting to blend together. This primer is no different, as it's filled with hyaluronic acid to help plump and hydrate the skin (without making it greasy) and niacinamide, which has a whole slew of skincare benefits like retaining moisture, reducing redness, and getting rid of (and preventing) acne. While I'm not sure the product has enough of those ingredients to completely change your skin on its own, it's nice to have makeup products that do double-duty in some way.
I also love that this product isn't filled with a ton of dimethicones, AKA the ingredient that gives the skin that slippery, pore-free look. While I love a good pore-filling primer, something with a ton of dimethicones tends to make me look dehydrated and dull.
I don't particularly love scented makeup or skincare products because they can be irritating to the skin (and is just kind of weird to apply — I'd rather my face not smell like peaches or strawberries all day). While some of the watermelon scent of this product is coming from the watermelon extract, the second-to-last ingredient is fragrance, which I believe the product could totally do without. If you don't mind scented products though, you'll die for this scent — it smells like Sour Patch Watermelon, and it's divine.
It works for all skin types
Because this primer isn't mattifying or hydrating, it's not specifically for one skin type or another. The grippy texture might feel like it's better to mattify the skin and can hold back some of my oils for a little while, but it also keeps the skin looking smooth and hydrated without adding extra grease or oil to the skin. I have combination skin, and this kept my oily T-zone at bay while simultaneously keeping my cheeks hydrated.
This primer won't keep shine at bay or keep you looking radiant all day. If you're looking to blur pores, disguise texture, or give you extra moisture, this won't do it for you. On days I've noticed my pores looking extra large or where I need extra hydration, I'll apply a separate primer first and then the ELF Jelly Pop. The ELF provides a smooth, sticky base for foundation to hold onto all day long. In this regard, it also doesn't change the look of your foundation either. If you like a matte look or want to look highlighted to the Gods, this primer won't affect the finish of your foundation or face products.
shop our other favorite drugstore products