Flights are booked. Airbnbs are reserved. Adventure awaits. And now, the only task left before embarking on your unforgettable European summer getaway is tackling the ever-pressing question: What should be on your vacation packing list?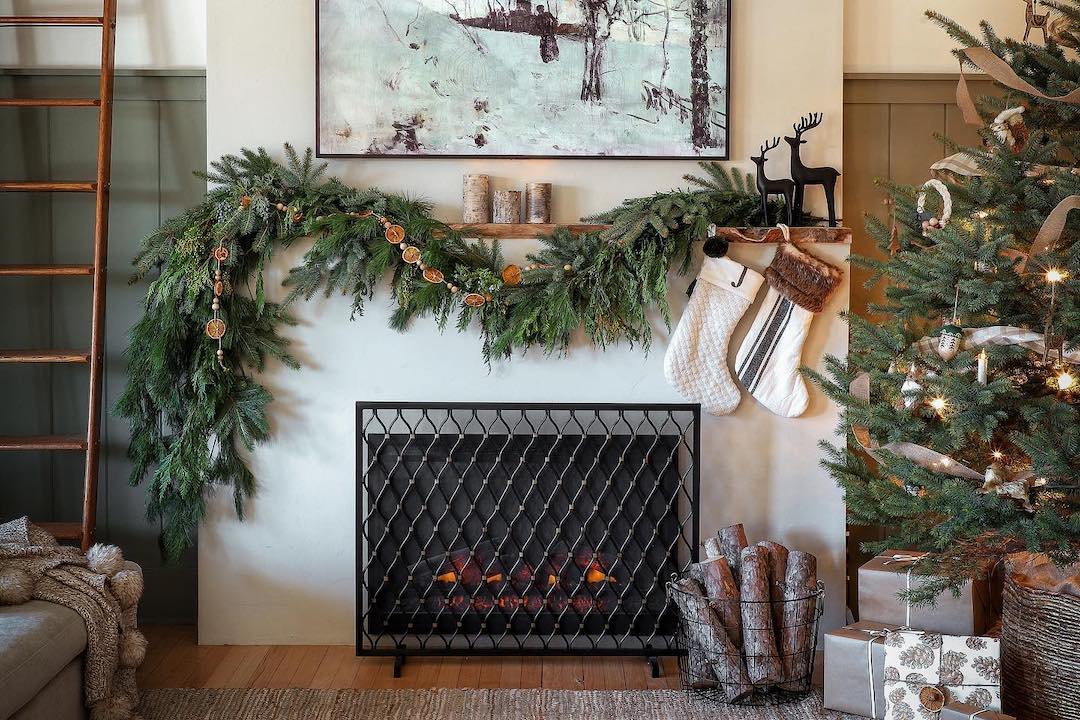 there's still time to deck your halls
Let's be honest: preparing your dream vacation wardrobe can sometimes feel like a fashion battle royale. Decisions need to be made, sacrifices endured. It's a cut-throat game where practicality and style duel for a coveted spot in your suitcase.
But stress not, for I'm here to simplify the process. After three years of living in France and a multitude of summer escapades under my belt, I've gained valuable insights into the art of packing. I've witnessed firsthand which items remain untouched in my suitcase and which ones become my trusted companions throughout the trip.
We're focusing on the latter—the seven must-have items that are equally practical as they are Instagram-worthy. Let your packing woes be a problem of the past, and add these to your packing list ASAP.
1. A Maxi Dress
Maxi dresses are THE summer item of choice for European locals and tourists alike. Whether you're exploring the city walls of Dubrovnik, catching a sunset in Santorini, or dining on a coastal terrace in Amalfi, maxi dresses can really do it all (and keep you looking chic every step of the way).
In addition to their versatility, they're one of the most practical items to include in your suitcase. They take minimal space, are complete outfits in just one piece, and can be worn day and night.
2. A Linen Top
With their lightweight and breathable fabric, linen tops provide the perfect balance of style and comfort. They keep you cool as temperatures soar and are more wrinkle-friendly than their pants counterpart. For timeless looks that pair well with any bottom, opt for neutral shades like crisp white or soft beige. You can style your linen top with tailored shorts for an old money look or pair it with a midi skirt for a romantic outfit that may earn a "mamma mia."
3. A Midi Skirt
The epitome of femininity and my personal favorite item for all seasons: the midi skirt. With their flattering silhouettes and endless styling possibilities, midi skirts are the must-have for any European escapade. They can be dressed up or down with something as simple as your footwear choice and require little effort to look put-together. Finally, if your summer plans are near the water, midi skirts are a must due to their forgiving length. And trust me: you don't realize how much wind is part of your vacation until you're enjoying a coastal view or island-hopping on a ferry. Short skirts don't stand a chance.
4. A Lightweight Sweater
While your summer vacation is undoubtedly going to include warm weather, it's important to be prepared for cooler evenings and fresh mornings. A lightweight sweater or cardigan is ideal for layering and keeps you warm when temperatures dip. This is even more true if you're enjoying a vacation along the coast. Sea and ocean breezes can become quite chilly when you're wearing a strapless sundress from your day's outing.
It's also worth noting that if you're visiting some religious sites, modest attire may be required. Having a sweater on hand allows you to enjoy all the places on your to-do list while respecting the country's culture and customs.
5. Tailored Shorts
When it comes to staying cool and looking stylish during your European summer getaway, don't overlook the power of shorts. While the length and material may vary across different destinations, a well-chosen pair of shorts can be a versatile addition to your travel wardrobe. Tailored shorts offer a sophisticated solution to elevating your look without sacrificing comfort. High-waistlines, flattering silhouettes, and neutral colors all make for a pair that you can just as easily wear on beach strolls as exploring ancient ruins.
6. Comfortable Sneakers
Leave the bulky running shoes behind and step up your OOTD with lifestyle sneakers—the footwear choice of fashionable locals. Opt for sleek designs, white tones with pops of color, or vintage kicks that earn double-takes. These styles pair easily with the clothing items we mentioned thus far and will keep you comfortable as you enjoy all Europe has to offer. From cobblestone paths to bustling city centers, comfortable sneakers provide the necessary support to enjoy the day without sacrificing style.
7. Strappy Sandals
No summer getaway is complete without a pair of flat, strappy sandals to show off your pedicure (a sacred step in your pre-vacation prep). Bonus points if they're metallic. I mean, when else do your sun-kissed lower limbs get to enjoy the adornment of a gold Roman sandal?
This fashionable footwear option adds a touch of elegance to any outfit while giving you the stability needed to enjoy a day of sand-trekking the Greek Islands. Look for sandals with a wrap-around style or adjustable buckles that allow you to personalize the fit. These details will keep your feet secure as you explore the hidden gems of your destination—the ultimate proof that function doesn't have to forego fashion.