If you ask us, one of the greatest joys in life is to jet set away from the automation of day-to-day tasks, escape to somewhere new, and explore all of the scenic adventures that the world has to offer. Here at The Everygirl, we're always counting down the days until our next vacation and looking forward to our next getaway.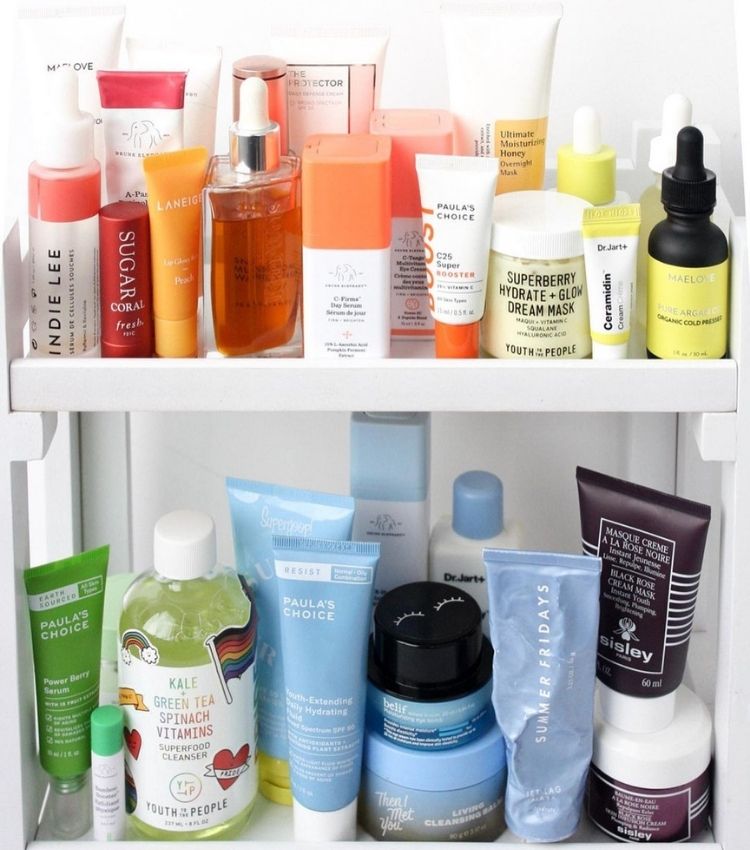 the wrong order can reduce effectiveness
Whether you prefer relaxing at an all-inclusive resort, getting down and dirty with the challenging hikes and stellar views of the Pacific Northwest, or sightseeing and eating your way through Europe, the prep that goes into the week leading up to your trip is essentially the same. Besides packing up your suitcase and setting your work status to OOO (out of office), here are 13 things to take care of the week before you go off the grid:
1. Strategize your grocery shopping and meals
When you're getting ready to leave for a vacation, planning your grocery shopping and meals for the week can be tricky. You don't want to do a full fridge restock only to pick at a few items and throw the rest away before your trip, but you also don't want to put yourself in a position to spend a ton of money eating out and making not-so-great fast food choices.
One of our favorite pre-vacation hacks is to set up meal delivery with Blue Apron for the week before we leave. With 35 delicious recipe options a week, a plethora of options for dietary preferences, prices as low as $7.49 per serving, and pre-portioned ingredients to reduce food waste, it's the perfect solution to that awkward week of a half-empty fridge we tend to endure before our getaway. Besides the fact that they offer so many yummy recipes (Sweet and Spicy Chicken Stir Fry, you have our heart), we love how easy Blue Apron makes things, especially during our busiest weeks. With portioned, premium ingredients and easy cleanup, Blue Apron takes the guesswork out of meal prepping and makes dinnertime an absolute breeze.
Blue Apron
Get 8 free meals and free shipping when you switch to Blue Apron!
2. Review travel information and keep it in one place
Unless you're a spontaneous, go-with-the-flow traveler, it's more than likely that you put a decent amount of planning into your trip. Between travel itineraries, hotel confirmations, dinner reservations, and daytime excursions, there are a lot of details to keep track of. The week before your vacation, compile all of your confirmations into one space (physical or electronic) that you can bring with you when you travel. Double-check the dates, times, and locations of what you have pre-planned to ensure that you're showing up to the right place at the right time to help avoid any issues when you get to your destination.
3. Arrange care for your pets
Unfortunately, we can't always bring our furry friends on vacation with us, and for such getaways, we need to arrange care for our pets ahead of time. If you have someone pet sitting or someone checking in for a few hours a day, be sure to provide a house key and stock up on pet food, treats, litter, and/or doggie bags. Place everything in a designated area so that the person pet sitting can find everything your pet needs with ease. If your pet is going to someone else's home, pack up an appropriate amount of food and provide toys, treats, litter, water/food bowls, and other necessities.
Provide clear instructions for your pet's day-to-day schedule, their vet's number in case of an emergency, and your contact number in the event that they have any questions. Knowing that your furry family member is in great hands will allow you to fully relax on your getaway.
4. Circle back with your work contacts to remind them you'll be OOO
While you probably (and hopefully) already let your team know that you'd be traveling, one week before your departure is a great time to put your out-of-office status back on everyone's radar. As much as you've been counting down the days until your vacation, the odds are that your team members aren't paying attention to the same countdown. Making sure that everyone communicates their needs with you before you leave is crucial to avoid all of those last-minute requests and mid-vacation calls that you don't want to be receiving while away.
Whether you're someone who likes to check in on projects while on vacation or prefers to go off the grid completely, it's important to communicate your expectations to your team members for your time away so that they can prepare accordingly beforehand.
5. Prepare in-flight or beachside entertainment
A perfect day at the beach or a long plane ride is just so much better when you have your next new read queued up and ready to go. The week before you leave, be sure to download podcasts, music, audiobooks, and eBooks so that you're not downloading them in a panic right before boarding your flight or while en route to the beach. Also, in case you didn't already know, Netflix allows you to download shows and movies so that they're available to watch while you're on airplane mode during your flight. It's such a game-changer that makes in-flight time, delays, and long-car rides absolutely fly by.
Downloading media so that it's available (even if you don't have service) can take a bit of time and a strong Wi-Fi connection, so it's best to prepare your entertainment options at least a few days before you depart.
6. Alert your credit card company
There's no greater buzzkill than getting to your destination, swiping your credit card for a long-awaited margarita, and getting hit with a "declined" message because you forgot to alert your credit card company of your travels.
While on a normal day we appreciate the safeguards that come with new purchases in areas we don't normally frequent, it can be a total pain to deal with your credit card company while you're on vacation. Before you leave, notify your bank of where and when you'll be traveling to avoid being locked out of your own funds. While every bank works differently in terms of how and where to send travel alerts, the process usually only takes a few minutes, which is definitely worth avoiding the hassle once you're in vacation mode.
7. Take out cash just in case you need it
In a modern world of swiping debit cards, relying on credit cards, and using touchless payment methods like Apple Pay, bringing cash to your travels is something that can quite easily slip your mind. It's always a good rule of thumb to bring cash on your vacation for a multitude of reasons—it's preferred by small vendors, important to have on hand in case you don't have access to an ATM, essential for exchanging currency, necessary for tipping service members and taxis, and useful in emergencies.
While pre-paying for as much as possible ahead of time will help you to reduce the amount of cash you should need while away, it's still important to bring about $50-100 per person per day for meals, drinks, transportation, entertainment, tips, and whatever else your day abroad brings you.
8. Pause package deliveries
If you don't have someone checking in on your home, pets, plants, or mail during your vacation, it's a great idea to pause your package deliveries. While you can plan ahead by not ordering new items the week before you leave, there are always those surprise "I forgot I ordered this!" items and subscription packages that we may not feel comfortable leaving on our doorsteps.
Vacation holds and hold mail requests can be arranged with USPS, UPS, FedEx, and DHL to stop package delivery for a specified timeline. This will help you avoid that pesky and frustrating "return to sender" situation—which is probably one of the last things you'll want to deal with after your getaway.
9. Take care of bills ahead of time
Review your finances before you leave for your vacation and make sure that you won't miss any deadlines while you're away. While you can put a pause on a lot of things in life, bills are (unfortunately) not one of them. Be sure to pay your bills early or set up auto-pay to ensure that you aren't missing any payments and subjecting yourself to late fees (because we simply don't have time for that).
10. Make a list of all of the last-minute items you have to pack the morning of your trip
While you can pack clothes for a trip pretty far in advance, a large part of our packing lists can't really be packed until the last minute, which can make the moments before leaving the house extra stressful. Making a list of all of those items (phone, Apple watch, chargers, toiletries, hair styling products, identification, etc.) can help keep you a bit more organized and less stressed in the hours before your trip.
11. Water and relocate your plants
Even if you can find a designated person to water your plants while away, if you're a dedicated plant parent, figuring out how to set your plants up for success while you're gone can be tough.
While considering an automatic watering system is always an option (check out these watering cones, glass bulbs, and in-house irrigation systems on Amazon), you can also water a little extra and add woodchips, newspaper, rocks, or mulch to hold in water. According to Travel and Leisure, it's also helpful to dabble with the idea of a makeshift greenhouse, moving humidity-loving plants into the bathroom (which tends to be the most humid part of the house) and moving sun-loving plants a bit farther from the light source (more sunlight = more watering).
12. Clean your home
The week leading up to a vacation can feel like a race against time. Getting packed, arranging care for pets and plants, confirming travel plans, and getting prepared while still having to be present for your day-to-day operations can be pretty messy. But as we all have probably experienced at some point, coming back to a tornado of a home after a week abroad is one sure way to be violently thrust into the Post-Vacation Blues.
Two days before you leave, start cleaning your home so that when you return, you can start fresh and only have to focus on unpacking and doing laundry from your trip. Take out the trash, empty out your fridge, tidy up, and do the loads of laundry that you won't be bringing on your vacay.
13. Set your A.C. so you don't come back to extreme temps
To turn the air conditioning off or to leave it on? That is the question. Sure, we don't want to waste energy, but we also don't want to walk into the extreme temps that come with sauna-like summer temperatures or below-freezing winter weather.
First things first: Check the weather in your hometown for the week you'll be away. If the weather will be relatively mild while you're gone, it's a safe bet that if you turn off your air conditioning, your home will survive and you'll be fairly comfortable when you get back.
If your home base is going to be experiencing hotter-than-average temperatures, consider keeping the home cool but not cold, seven to 10 degrees higher than you would normally set it if you were at home. This will prevent your cooling appliances from working overtime to compensate for above-normal temps within the home. On the other hand, if your city is going to be experiencing below-freezing temperatures, it's best to set your thermostat to 50 to 55 degrees to prevent your pipes from freezing.
This post contains a sponsored inclusion of Blue Apron, but all of the opinions within are those of The Everygirl editorial board.