"Don't you love New York in the fall? It makes me wanna buy school supplies." Same, Nora Ephron, same. I absolutely adore NYC in the fall—and anyone who's ever watched You've Got Mail or gazed longingly at photos of changing leaves in Central Park understands what I mean. As a Manhattan resident, I'm lucky enough to enjoy the city year-round (yes, sweaty subway platforms and all), but autumn is truly my favorite season here. If you're planning a trip in the coming months and looking to make the most of this magical time of year, read on for my top recommendations for festive things to do in New York in the fall, involving cozy bookstores, pumpkin spice cookies, and more.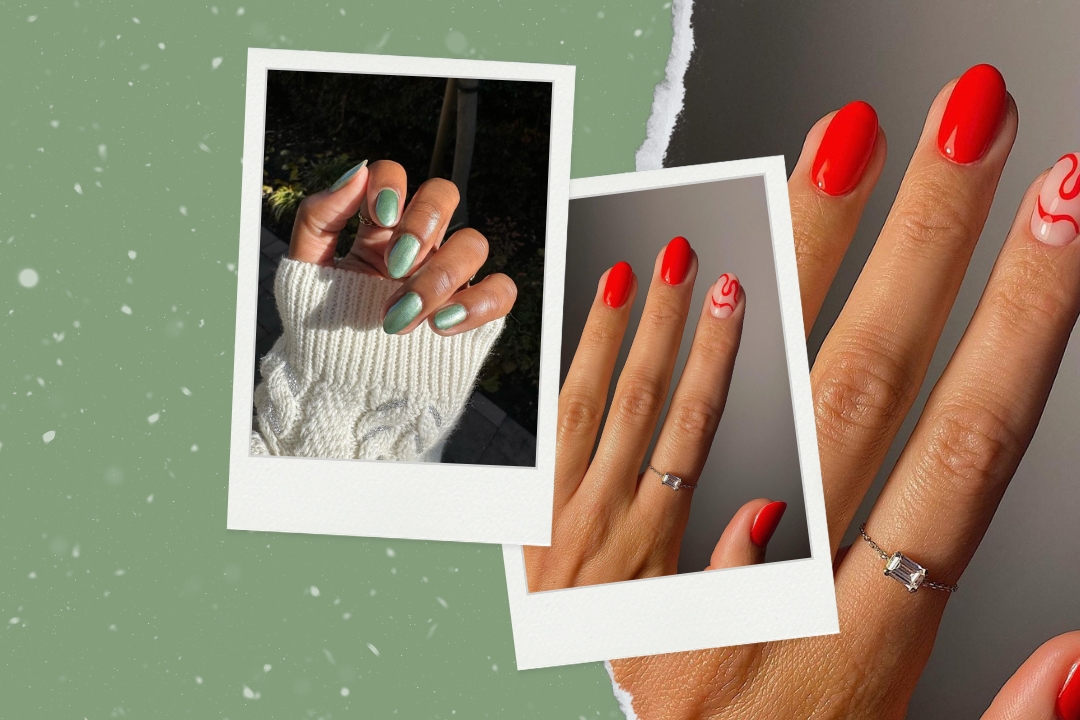 every one of them is a certified sleigh
1. Sip on a seasonal drink while you shop
If you want something a little more special than your typical Starbucks order, head to Ralph's Coffee's flagship location on the Upper East Side. Indulge in a seasonal drink (the new maple spice latte, perhaps?) while strolling around the adjoining Ralph Lauren retail store, which is full of serious fashion and design inspo alike.
2. Enjoy world-class art at The Met
For a dose of culture, spend a cozy fall afternoon wandering around The Metropolitan Museum of Art, which contains over 1.5 million works of art. On your way out, don't forget to pose on the steps to snap that signature Gossip Girl pic, of course!
3. Channel your inner academic at the NYPL
If fall has you feeling nostalgic about your school days, make your way to the picturesque New York Public Library. The building itself is a landmark worthy of a visit, not to mention the millions (yes, millions) of books inside. Snap a pic of the famous marble lions outside, then head in to get lost among the stacks. Whether you want to get some work done, journal or read for pleasure, or simply gawk at the 52-foot-tall mural-covered ceilings, the Rose Main Reading Room is seriously dreamy and cannot be missed.
4. Grab a pumpkin spice cookie (or two) at this well-known bakery
Levain Bakery—which has locations in Manhattan, Brooklyn, and Queens—is best known for its large, gooey, and delicious chocolate chip cookies. This time of year, you'll most definitely want to try the Fall Chocolate Chunk cookie, which is the perfect size to split with a friend (though it's totally understandable if you don't feel like sharing!).
5. Relive You've Got Mail on the Upper West Side
If You've Got Mail is your favorite fall re-watch, you'll most definitely want to spend some time in Kathleen Kelly's New York City. Although the Shop Around the Corner unfortunately isn't a real place, Cafe Lalo (where Kathleen waits with a rose and a book for NY152 to show up) does exist and can serve you a "Mochaccino decaf, nonfat," just like Joe orders in the movie. Afterward, grab brunch at Barney Greengrass (Kathleen and her coworker Birdie ate there in the movie) or stroll through Riverside Park and relive the scene where Kathleen realizes it was Joe she was emailing with the whole time.
6. Spend a lazy afternoon wandering through a bookstore
You'll probably be in a reading mood after spending a morning as Kathleen, so pop into a bookstore and get lost for an hour or two. A few of my favorites include Westsider Books (an incredible used bookstore that's filled with all sorts of titles from floor to ceiling) and The Corner Bookstore, which honestly looks like it could star in its own movie.
7. Wake up early for a NYC bagel
No trip to NYC is complete without an amazing bagel (or several). Ess-a-Bagel is a favorite among Manhattanites, but be warned, the lines can be long! Get there early in the morning and treat yourself to a baker's dozen to bring home and freeze.
8. Shop secondhand at NYC's best flea markets
Thrifting enthusiasts will definitely want to hit up some flea markets while in town. Spend a weekend afternoon at the Chelsea Flea (open Saturdays and Sundays) and the Grand Bazaar (only open on Sundays), both of which are chock full of vintage goods of all kinds, ranging from clothing to jewelry to home goods and so much more.
9. Eat your heart out
Foodies visiting the city in early fall won't be able to resist a trip to Smorgasburg in Williamsburg, Brooklyn. This weekly open-air food market runs from April through October on Saturdays and Sundays. It's a great place to sample delicious bites from a wide variety of vendors, and there's seating available so that you can easily enjoy your spread with some friends. Plus, you'll get to enjoy some amazing views of the Manhattan skyline!
10. Stroll through Central Park
Nothing beats an autumn walk through Central Park. Allow yourself enough time to leisurely go from East to West or vice versa, all while enjoying the changing leaves and fall colors. Keep in mind that the foliage in Central Park tends to change later than in other parts of New York, so you may have to wait until late October or early November to see peak color.
11. Grab this viral sandwich and have a picnic
If the weather is nice enough to have a picnic in the park, pick up a delicious sandwich from Milano Market on the Upper East Side before settling into your picnic spot. Lines are super long on weekends, so give yourself plenty of time to order. Don't miss out on the chicken Caesar wrap, which has gone viral on TikTok and is definitely worth the hype (and there are delicious croutons inside!).
12. Make your way to Roosevelt Island by tram
For a budget-friendly activity, take the aerial tram from East 59th Street over to Roosevelt Island and then back to the city. The cable car will take you over the East River, offering spectacular views of both the island and Manhattan. The tram operates every 7 to 15 minutes and costs $2.90, the same as a subway ride. Roosevelt Island is also home to the Graduate New York City hotel, which offers a fun rooftop bar with incredible views.
13. Chill outside on the High Line
To kill some time in the afternoon, take a stroll on the High Line, a park that sits 30 feet above street level and offers views of the Hudson River. It's also a great spot to sit and read or snack on sunny days.
14. Shop for unique goods (and yummy bites) at Chelsea Market
The High Line is located right near Chelsea Market, which contains a variety of food stalls—where you can grab everything from donuts to oysters to tacos—as well as a mix of shops selling housewares, books, clothes, and more. The market is also home to Artists & Fleas, which features jewelry, art, and other goods from independent makers. Be sure to check out Brooklyn Charm, where you can design your own necklace to take home as a souvenir.
15. Snap pics of Manhattan's cutest homes decorated for fall
Walk around some of Manhattan's best-decorated neighborhoods to check out all of the pumpkin-filled stoops that will inspire you to pause and take a picture or two. The townhouses in the West Village and around the Upper East Side are generally dressed to the nines for Halloween, and Grove Court in the West Village is also a must-see this time of year.