So, we all know the "I'm not like other girls" stereotype at this point. There's a certain type of woman who likes to be ~unique~ and ~different~, so she says stuff like "I don't hang out with girls because they're too much drama" or "I don't like putting makeup on, I like looking natural," or "I hate Taylor Swift, I'd much rather listen to rap." (I'll also admit I've fallen into this trap a few times — I'm self-aware, OK.) We see it everywhere. I won't get into the sociopolitical issues with the phrase (because in my personal opinion, it's simply a way to make other girls feel less than because they like stuff that is deemed "basic" or "girly." Patriarchy much?), but I'll admit it's a funny meme.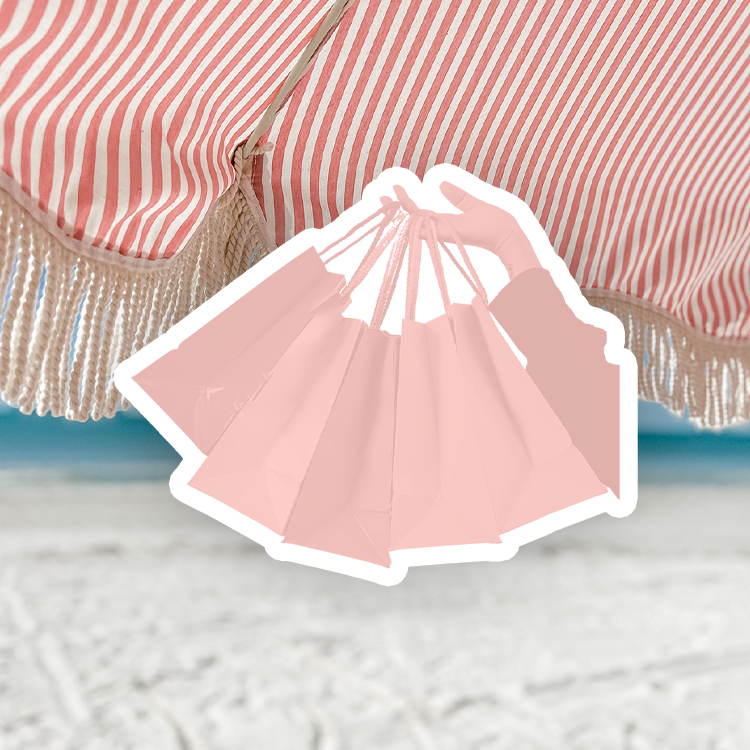 Now that it's fall, "I'm not like other girls" girls are coming out of the woodwork to remind us pumpkin spice lattes are "too sweet," Halloween isn't until October, and my current least favorite phrase in America: "It's still summer." Now, I might just be biased. Working in media, fall starts as soon as sweaters hit the shelves, meaning we're ready for crunching leaves and hot drinks before the kids even go back to school. However, I've about had it with the "it's still summer" comments every time I talk about wanting to decorate my entire apartment in pumpkins.
The Everygirl office obviously agrees with me, as we're busting out all of our favorite fall fashion, fall decor, and fall activities before the temps officially drop. The number one way we're making it feel like fall is by watching all of our favorite movies that remind us of chillier, spookier, and outright better times. Our editors rounded up their favorite movies to get them in the fall spirit. So, "I'm not like other girls" girls: you've met your match. (It's me, guys, I'm the match.)

Harry Potter (1-7)
I could watch ANY of the Harry Potter movies at ANY time of year, but there's just something particularly cozy about watching some sorcery in the fall. Not only do the characters of HP LOOOVE some good old Halloween, but they're also just about always wrapped in chilly-weather layers (Gryffindor scarf, anyone?). Haven't seen Harry Potter before? No judgment — but there's no time like the fall to start.
Dead Poet's Society
I know this movie has like .5 women in it, BUT STILL. The end scene makes me cry every. single. time. The perfect autumn boarding school vibes — that soccer scene makes me want to roll around in leaves forever — everyone is wearing blazers and cozy sweaters and making pronouncements about poetry and art and the meaning of life. Plus Robin Williams being perfectly, absolutely, incredibly charming. O Captain, My Captain.
Mona Lisa Smile
THIS MOVIE IS SO UNDERRATED. The badass-female-actress vibes of this movie will knock your freakin' socks off. Julia Roberts, Ginnifer Goodwin, Kirsten Dunst, Maggie Gyllenhaal, Julia Stiles, I COULD GO ON. This movie is perfect style-wise and content-wise. It's feminist and heart-warming and sad and just beautiful please watch it immediately. Brb, buying that hat and lipstick Julia Robert's is wearing rn.
The Silence of the Lambs
This is the best movie in history and no one will ever be able to take that statement away from me. It is suspenseful and mind-boggling and focuses on one of the greatest characters of all time, Hannibal Lecter. I'm constantly amazed by the depth of this story and the fact that it literally follows two different storylines that could be just as good solo, but work even better together. There is nothing more spooky than this story, and it's the best in the fall when you can curl up under a blanket and be extra scared. (I'm reading the book at the moment and it's giving me absolute life — if you love the movie, pick up the book!)
The Strangers
Fall to me means Halloween, and Halloween means horror movies. Of all the scary movies I've ever seen, this one truly scared me the most. If I'm alone in that opinion, so be it, but it has haunted me since I first saw it a decade ago, and I think about it every single time I'm at a lakehouse or anywhere slightly remote. Get in the mood for spooky season with this bad boy.
When Harry Met Sally
As the ultimate autumn rom-com, this cinematic gold will give you all the fall feels. Back-to-school jitters start as Harry meets Sally (spoiler alert: the title scene happens in the first like, five minutes), and the iconic scene with Harry and Sally walk through red and orange leaves in a park will make you want to jump in leaf piles. Bonus tip: the soundtrack is also the *perfect* backdrop to all your fall scenic drives or pumpkin carving sessions.
You've Got Mail
Bookstores, peak '90s sweaters, and cozy apartments – trust me, this movie will make you crave a PSL. If you couldn't tell already, Meg Ryan just means it's fall to me, complete with her iconic hairstyle and menswear-inspired looks. Grab some tissues, light a Pumpkin Souflee candle, and get yourself in the mood for fall.
The Sixth Sense
OK, I do not do horror movies well (to give you some context, I had nightmares for weeks after season one finale of Riverdale). But come September 1st, I always crave this scary movie classic. Maybe it's the cheesy, old-school script or how freaking cute Haley Joel Osment was, but this movie makes me want to curl up with a Barefoot Dreams blanket and get cozy while the temperatures drop outside.
Friday the 13th (2013)
OK, please don't come for me because I obviously love the OG Friday the 13th, but there's something about the guilty-pleasure, almost cringey-ness of the 2013 remake. This is one of my favorite movies to curl up with on a casual Friday night in, and the camp-y/cabin setting always makes me think of fall.
The Village
While some people consider this a horror film, my desensitized brain doesn't see it as so. However, it is an amazing thriller with the perfect fall ambiance. It's set in an Amish-style town in which a woman has to cross a terrifying forest to get medical supplies for her dying lover. It sounds weird, but the twist at the end is incredible. Oh, and it's directed and written by none other than M. Night Shyamalan, so you know it has to be good.

Remember the Titans
Disclaimer: I'm not the biggest fan of football, but still continue to watch this movie every year to get in me in all the fall feels. Not only is it a great movie on integration in the '70s, but it fills me with a team camaraderie and spirit that I feel like the biggest sports fan, even though I've spent years watching my brother play football never understanding one concept (once again — not a football fan)! Also, they sing "Ain't No Mountain High Enough" which I have found as a theme in my favorite fall movies *see my other favorite below*.
Step Mom
Step Mom = A. FALL. CLASSIC. If you want to see Julia Roberts as the epitome of fall fashion in the late '90s, then this is the movie for you. It's full of cozy sweaters, family drama, and the most beautiful scenes of fall and winter. You know those movies you can watch a hundred times and never get tired of it? Yep, this is one of those.
Hocus Pocus
This movie is a Halloween GEM. Spend your fall with the Sanderson sisters (and check out SJP as a witch, pre-Carrie Bradshaw). You won't regret it.
Runaway Bride
TBH, I have no idea if this movie technically, officially takes place in the fall or not, but it feels like fall to me. It's silly, but sort of quirky and cute, with Julia Roberts starring as Maggie Carpenter, a young woman who has a… ahem… history of running away on her wedding day. Maybe Julia Roberts, like Meg Ryan, is just a queen of fall.

Halloweentown (1-4)
There's nothing quite like the nostalgia of a Disney Channel Original Movie, and with this series we get four! I also have the unpopular opinion that ALL the Halloweentown movies are amazing. I'm not a fan of horror movies, so I'd much rather get in the spirit of spooky season with these.
The Nightmare Before Christmas
This one was always a true classic in my family when I was younger — we all watched it together every October, so it definitely makes me excited for the fall. Nothing gets you in the spirit more than this movie playing on your TV every night during Freeform 31 Days of Halloween. Bonus: it gets you excited for Christmas too.