It's no secret the holidays can be draining, both emotionally and financially. Commercials and social media ads encourage us to participate in holiday activities all while traveling to visit loved ones and trying to find the perfect gift for everyone on the nice list. For those looking to budget for the holidays, this can be tricky, especially if your friends and family aren't on the same page as you when it comes to finances or spending during the holidays. If you're looking to make the most of the festive season without breaking the bank, read on for five boundaries you can set with friends and family now to set yourself up for financial success.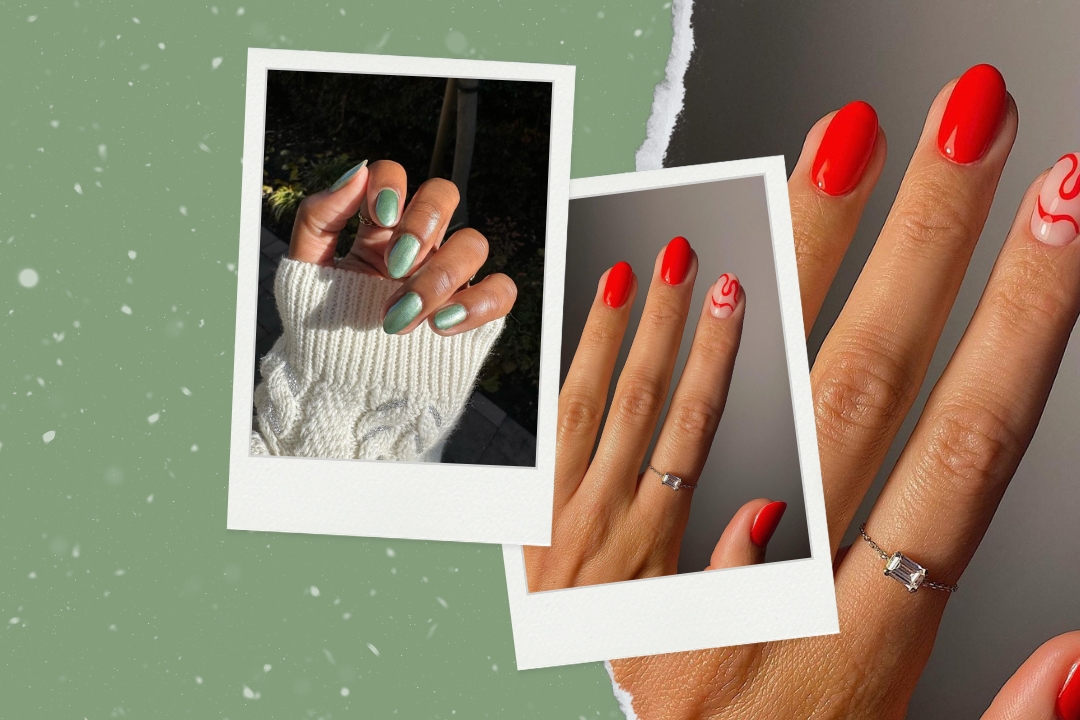 every one of them is a certified sleigh
1. Agree on a spending limit for everyone's gifts
It's important to set an overall budget for holiday spending, but another easy way to keep your finances in check is to set a boundary on the cost of presents with your friends and family. Do you know that one person who always seems to go over the top with their gift-giving? Pull them aside and let them know you always appreciate their gifts but this year you'd like to set a limit on how much you agree to spend on each other. This may take the pressure off of you to feel like you have to live up to their elaborate giving and save you both some money. In fact, Ashley Lapato of @TheOrganizedWallet reports that this vulnerability can create more trust and deepen relationships. "While it can be nerve-wracking, speaking your needs leads to peace," she says.
Beyond those conversations, sit down and review your finances on your own and plan out your holiday shopping according to your budget. Make a list of everyone you want to buy gifts for and set a budget for each person that you're comfortable with. This will give you a holistic view of your holiday spending and set parameters for when it comes time to shop. As tempting as it will be to go over the top this year, keep your budget in mind and you won't be surprised by your credit card bill come January.
2. Limit the number of festive activities you participate in
This can be tough, especially if you're a social butterfly who loves attending all the holiday parties. As fun as these events are, they can add up quickly if you're taking a bottle of wine or buying a new outfit for every Friendsgiving or holiday party you're invited to. The solution? Set a limit on the number of parties you attend and fill in the rest of your calendar with free or less expensive activities. Lapato suggests activities like an at-home Christmas cocktail night instead of going to the trendy (and expensive) holiday pop-up bar, swapping holiday-themed books you've read and want to share with your girlfriends, or a gingerbread house decorating contest.
3. Suggest a gift exchange instead of buying for multiple people
One of the quickest ways to drain your bank account during the holidays is to give gifts to everyone you know and love. This may feel fulfilling—after all, the holidays are about giving—but if you want to save money it's important to stick to your budget. An easy way to do this is to suggest a group gift exchange like Secret Santa or White Elephant where everyone is only responsible for buying one present for one person. This is especially helpful if you typically buy for everyone in your office or friend group. If your love language is gift-giving, it may be tough for you to rein in your desire to buy for everyone (raises hand), but it'll save you a lot of cash in the long run. An added bonus? You may even find that you're able to give a more meaningful present because you're not stressed about finding the right things or spending money on multiple people.
4. Give alternative gifts
Sure, a pair of Uggs makes a great present, but sometimes the best presents are handmade items or maybe they aren't even things at all. "Putting thought, creativity, and time into making a gift is a great way to show friends your appreciation for them," says Sharon Fletcher, Financial Advisor for Northwestern Mutual. Some easy and inexpensive DIY gifts you can give this holiday season include personalized scrapbooks, framed photos, or homemade desserts. You can also give the gift of your time this season by suggesting a free holiday-themed activity like driving through a neighborhood light display while sipping on homemade cocoa or hosting a holiday-themed movie or game night.
5. Offer to host to avoid traveling or suggest an alternative day to celebrate
Gifts and events aren't the only aspects of the holidays that can drain your bank account. The holiday season often involves a lot of traveling to see friends and family—especially if you plan to travel in both November and December for major holidays. Luckily, there are a couple of solutions here if traveling just isn't in your budget this year.
For one, you can invite your friends and family to travel to your home instead. "While hosting an event is still a financial responsibility, it will likely cost less than booking airfare or paying for gas," says Fletcher. Hosting for the holidays can be a fun way to show your loved ones what the season is like in your city. Take them on a tour of the neighborhood with the best holiday lights (you know there's always one), see a show, prepare a nice meal, and host a gift exchange for a truly special holiday experience.
And if you can't offer to host or have far too many loved ones to wrangle for a trip to your town, you can suggest a combined holiday celebration so you only have to travel home once (this would mean you get Thanksgiving and presents on the same day—which sounds delightful). You can also take it a step further and see if your friends and family would be willing to celebrate on an alternative weekend so you can avoid traveling during peak times. When it comes to the holidays, spending them with the people you love is much more important than the date on the calendar and this is a great option to make the season a little bit easier on your wallet.