Hamburgers, hot dogs, potato chips, and more—nothing is more American than a Fourth of July cookout. Between the good food, delicious drinks, and stunning fireworks shows, there's no better way to celebrate summer. However, with inflation currently killing everyone's bank account, stocking up for this summer bash can really put a dent in your finances. That said, there's one spot where you'll find the best deals on everything you could possibly need for your Fourth of July cookout. Of course, we're talking about Trader Joe's.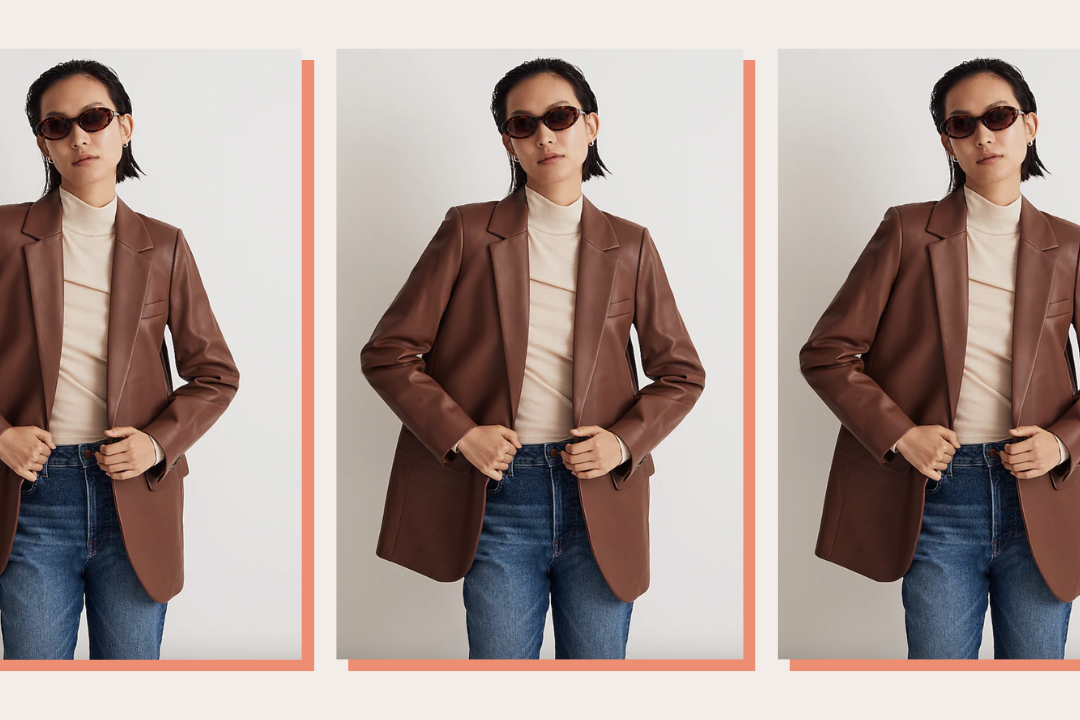 time for your fall wardrobe update!
Thanks to their extensive budget-friendly options across all categories, TJ's has all the essentials for the perfect summer party. Keep scrolling for all the must-have Trader Joe's items to stock up on for your Fourth of July cookout.
1. Ground Beef Patties
Freshly grilled burgers are a Fourth of July staple, but ground beef is notoriously expensive. Needless to say, it can be tempting to downgrade in quality and flavor for the sake of your wallet. However, thanks to Trader Joe's, you don't have to go that route this year. With affordable price points on their ground beef patties, you can easily stock up and grill the juiciest burgers on the block.
2. Hamburger and Hot Dog Buns
If you've been to the grocery store lately, you've probably noticed that the cost of bread, buns, and rolls has increased exponentially. Since these are essential for a Fourth of July bash, do yourself a favor and grab your hamburger buns and hot dog rolls from TJ's. There are tons of flavors and allergy-friendly options to choose from, so your wallet and guests will thank you.
3. Chips
Universally loved by all, chips are the perfect party snack. And unlike average grocery stores where their cost has steadily ticked up, prices have remained stable at TJ's. Whether you're looking for plain potato chips, tortilla chips, or unique varieties like dill pickle or everything bagel flavors, the snack department at Trader Joe's has you covered.
4. Hot Dogs
Hot dogs are a seriously underrated cookout food. They're lighter than hamburgers and tasty AF, but they often get a bad rap due to the fact that they contain added sodium, nitrates, and preservatives. And though there are healthier alternatives out there, they often cost way more than your average pack of hot dogs—until now. Thanks to these organic, grass-fed hot dogs from Trader Joe's, you don't have to spend a ton for great-tasting hot dogs you can feel good about.
5. Dips and Sauces
Who doesn't love a good dip? In truth, dips and sauces are essential for any get-together. And unlike the expensive pre-made options at most grocery stores, Trader Joe's has a large selection to choose from at affordable price points with standard and allergy-friendly options to boot. Varieties like their Caramelized Onion Dip, Pimento Cheese Dip, or Everything and the Elote Dip make crowd-pleasing options fit for any party.
6. Watermelon
Watermelon and summertime go hand in hand. The light and refreshing fruit is jam-packed with flavor everyone can appreciate. Unfortunately, fruit tends to be on the pricier side during the best of times—never mind when coupled with inflation. At Trader Joe's, though, you can source some of the freshest watermelon out there without breaking the bank.
7. Condiments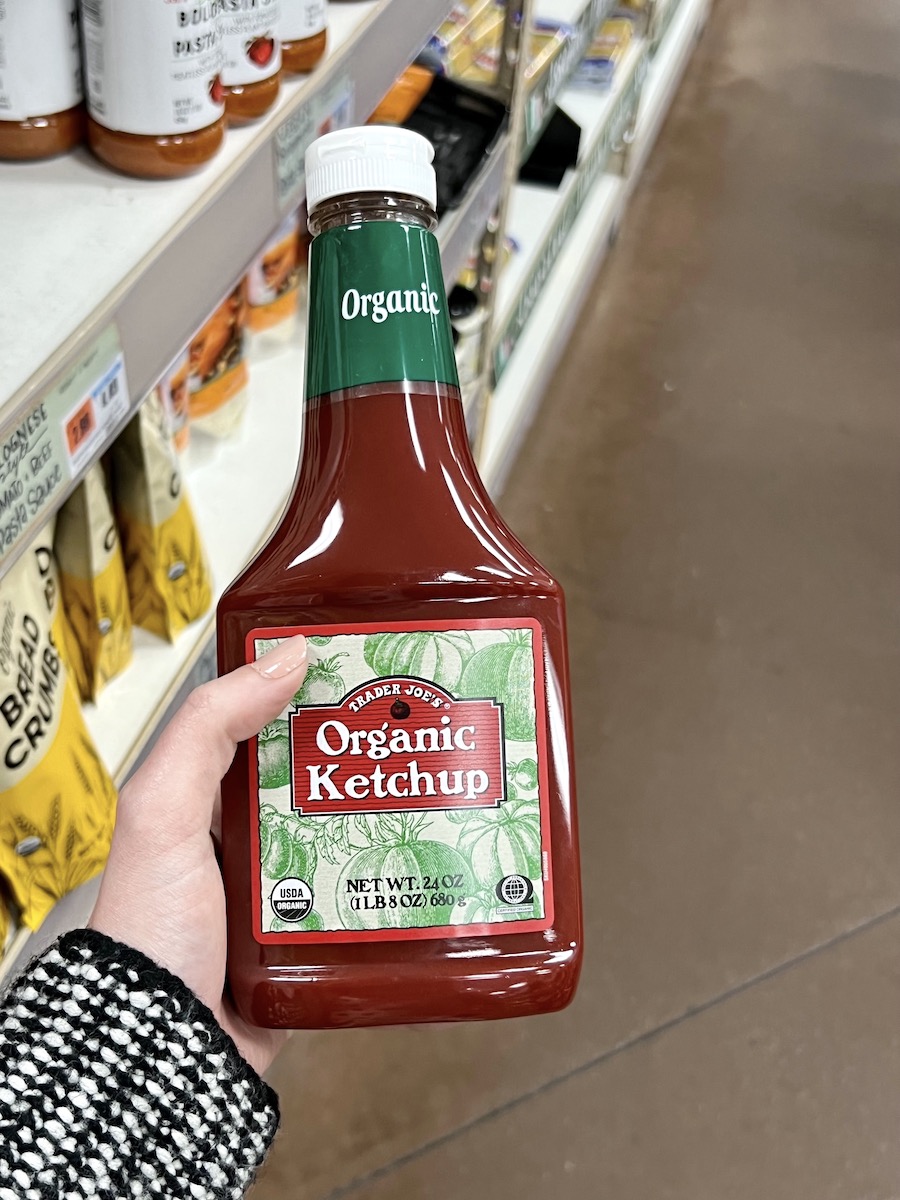 Everyone eats their hamburgers and hot dogs differently, which is why it's important to provide a variety of condiments to choose from. However, instead of hitting up your local market, head to TJ's and get lost in the condiment aisle. Whether you're looking for ketchup, mustard, or unexpected options like their Sriracha & Roasted Garlic BBQ Sauce or Peri-Peri Sauce, TJ's has everything you need for the ultimate affordable burger and hot dog toppings.
8. Lemonade, Juice, and Soda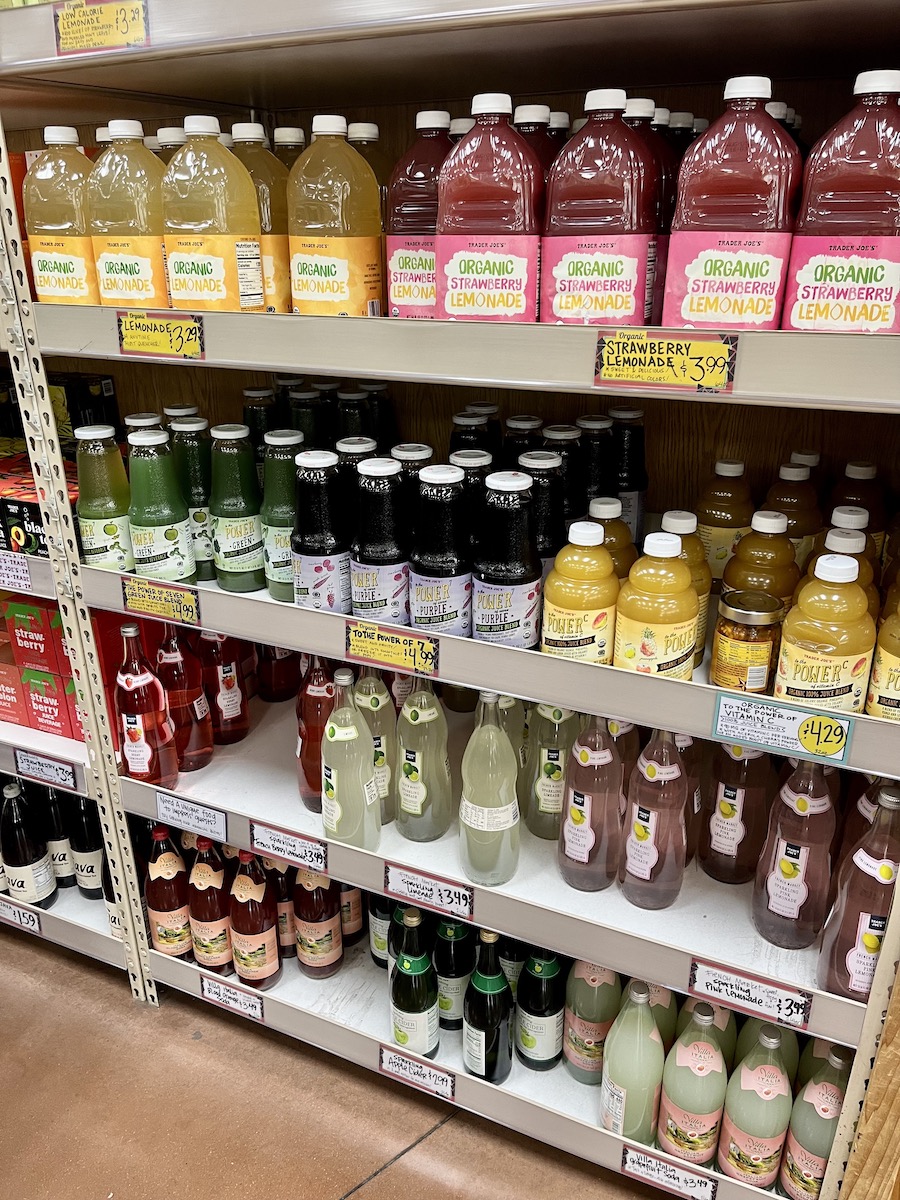 Hard seltzers, beer, and wine coolers are great and all, but if you really want the day to be special, you need a celebratory signature drink. Trader Joe's is the perfect place to stock up on all your mixology ingredients. Thanks to their wide range of budget-friendly lemonade, juice, and soda to choose from, you can whip up a delicious cocktail or mocktail with ease.
9. Pasta Salad
Fresh pasta salad is the ultimate side dish on a hot summer day. Sure, you can make your own from scratch, but if you want to save time and energy, head to TJ's for some delicious pre-made pasta salad options at affordable price points. With Mediterranean-inspired flavors, these are sure to be a hit.
10. Popsicles and Frozen Treats
If you're on dessert duty, don't spend a hot summer day in front of an oven. Instead, head down to TJ's and grab a few different varieties of popsicles and other frozen treats. There's something for everyone, and providing dessert for a crowd has never been easier.
11. S'mores Supplies
S'mores are a classic American treat, so keep the party going long after the fireworks have ended by roasting some over a fire. With affordable vegan marshmallows and a variety of graham crackers to choose from, TJ's has you covered in the gooey dessert department.