A wedding invitation can elicit a lot of feelings—excitement, annoyance, stress, or dread—but nothing feels worse than realizing you don't have or haven't been given the opportunity to bring a plus one. After all, weddings can be big affair, and it often seems like everyone in attendance is either happily coupled or BFF's with another guest. That said, while going to a wedding solo can be anxiety-inducing, it isn't something that should be shied away from—you deserve to be there and celebrate the happy couple just as much as anyone! And with the right tips and a little bit of confidence, you can flawlessly celebrate and enjoy a wedding to the max without a date.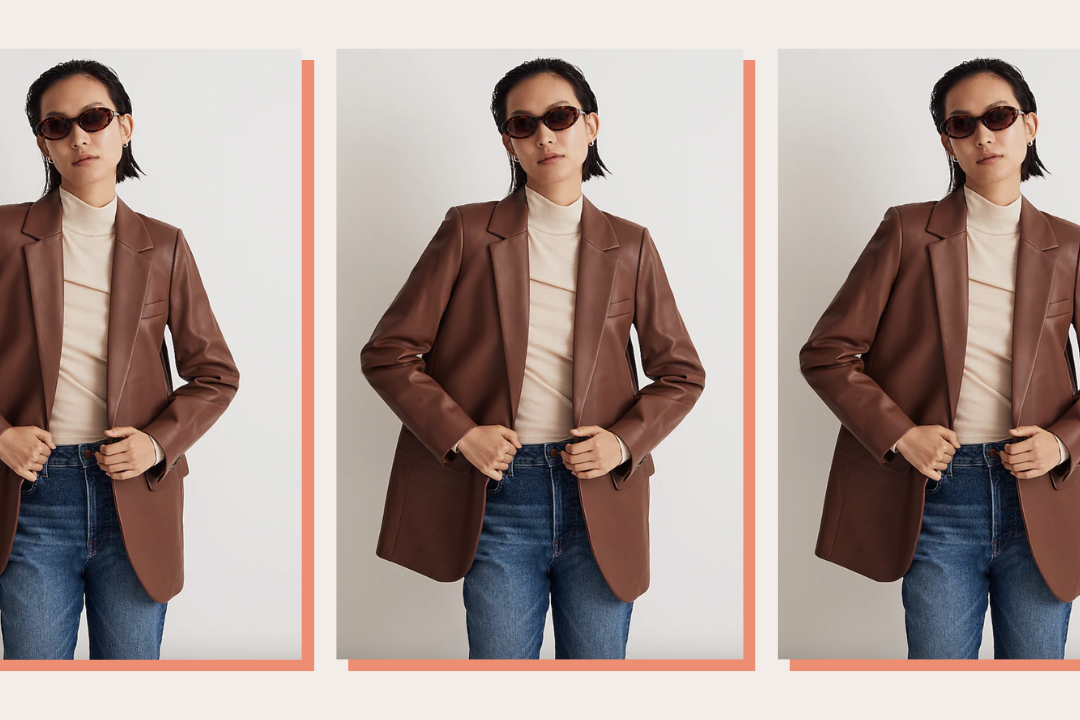 time for your fall wardrobe update!
Going Solo To Weddings
When it comes down to it, the pros of attending a wedding alone outweigh the cons. You can arrive and leave when you want and freely mingle with old friends or meet new people all night long without wondering if you're giving your date enough attention. Likewise, you also don't have to worry about matching or coordinating outfits with your plus one, so you can slay a stunning wedding guest look. Plus, you can hit the dance floor when your favorite song comes on without having to drag your date with you or feeling guilty for leaving them behind. Really, you don't have to worry about anyone else but yourself, and can focus solely on having a good time.
How To Attend A Wedding Alone
1. Think of the wedding as an opportunity to expand your social circle

Making friends as an adult can be tricky, but attending a wedding solo is the perfect opportunity to expand your social circle. So, take advantage of the night and mingle with as many people as you can! Going into it with this outlook will help ease some of your nerves, and make it easier for you to stay cool, calm, and collected and ultimately have a good time.
This is also a great chance to reconnect with old, mutual friends you've fallen out of touch with. If you happen to know other guests who are going, reach out to them beforehand; and if they're also flying solo, discuss the possibility of potentially arriving together or around the same time. Having a wedding buddy will make it feel like you're bringing a plus one, and as an added bonus, potentially help cut down on wedding and travel costs. Likewise, if there was someone you connected with at the bride's bridal shower, try to reach out to them ahead of time and find out if they'll be attending as well.
2. Brush up on your small talk skills
Striking up a conversation with strangers isn't always easy, but brushing up on your small talk skills ahead of time can help. Head to the wedding with a prepared list of questions and topics you can discuss with other guests. This could be anything from the weather to the food, location, and everything in between. Asking others how they know the newlyweds is also a great conversation starter and will open the door for more natural conversation to flow.
Wedding Conversation Starters About the Bride and Groom:

How do you know the bride and groom?
How long have you been friends with the couple?
Do you have a favorite memory of the bride or groom you'd be willing to share?
Do you know where the bride got her dress? It's gorgeous!
What advice would you give the newlyweds?
Wedding Conversation Starters About the Weather, Venue and Food:

What was your favorite moment from the wedding ceremony?
I'm so happy it turned out to be such a beautiful day, aren't you?
This is my favorite time of year. What's yours?
All the decor is stunning! What's been your favorite part so far?
This place is so nice. Have you ever been here before?
Your drink looks delicious. Is it any good?
Do you remember what you picked for your meal choice? I'm drawing a blank now!
My meal is divine. How's yours?
What flavor do you hope the cake will be?
Which speech was your favorite?
Other Wedding Conversation Starters:

Do you live close to here, or did you have to fly in?
What do you do for a living? Did you have to take time off of work to come here?
What's your favorite wedding tradition?
What do you think makes a successful marriage?
I'm in the process of [insert really cool project]. Do you have any tips for me?
How are you today?
I'm going to get another drink. Would you like anything?
Do you know where they are planning to go on their honeymoon?
What song are you hoping they play?
Have you ever caught the bouquet or garter at a wedding?
What's your favorite wedding movie?
What's your favorite TV wedding?
Are you a Cha Cha Slide aficionado? Or is the Wobble more your style?
3. Dress confidently
Good wedding outfits make you feel comfortable and confident in your own skin. And when you feel good, you look good. After finding out if there's a dress code, take advantage of the fact that you can wear what you want and dress confidently. Treat yourself to some chic wedding nails, swipe on some flirty lipstick, or splurge on one of these wedding guest dresses if your budget allows. Dressing confidently will help you feel confident, and that confident energy will naturally draw other wedding guests in.
4. Take advantage of cocktail hour
Cocktail hour is the perfect time to mingle, so get yourself out there! Order your favorite drink, nibble on some hors d'oeurves, and strike up a conversation with other solo guests, older couples, or a random group of strangers. Chatting with others will help you get the lay of the land ahead of time. And you might even find one of your table mates or people you can hit the dance floor with later on in the night.
5. Chat it up with your table during dinner
In addition to cocktail hour, the dinner hour is also a prime opportunity to connect with others. And when it comes to seating arrangements, chances are, you'll be with people the bride and groom think you'll get along with. Stay confident and strike up a conversation with your table mates using your trusted small talk skills or contribute where you can; even asking the person sitting next to you something as mundane as: "Which meal choice did you pick?" can help get the conversation started, and you'll be able to go from there.
6. Don't hide
It's natural to hide behind your phone when you feel uncomfortable. But doing so will only make you feel more isolated and alone. Plus, the time will pass by more slowly. Instead, try your best to put yourself out there. When it comes time to dance, try joining a group of strangers or visiting a table that has some other people at it; gently insert yourself into conversations and places. If all else fails, don't be afraid to go to the bar—that's the one place that will undoubtedly have other guests coming and going steadily all night long.
7. Be the life of the party on the dance floor
Everyone who's on the dance floor wants to have a good time. So, unleash your inner dancing queen and join in on group dances ("Cha Cha Slide" or "Cupid Shuffle", anyone?), dance with other people from your table, or forget about everyone else and dance like nobody's watching! If you're out there having the time of your life, people will naturally gravitate towards you. And in turn, you'll form your own dancing group.
8. Explore the venue
If you're exhausted from dancing or need some peace and quiet for a moment, slip outside and explore the venue. Chances are, you'll run into other wedding guests you can chat with along the way, which may lead you to more intimate conversations with other partygoers and the start of a new and exciting friendship. Stay inside where it's cool and see what you can find, or head to a different bar than the one you've been using all night and see what it's about and who you can talk to. Or, if you want to get some fresh air, head outside and find a spot to chill for a moment for some other guests.
9. Unwind at the bar
It's easy to feel overwhelmed once the night gets going and the music gets louder and the dance floor gets crazier. During those moments, retreat to the quiet of the bar for a few minutes and take some deep breaths. This will help you recharge and reset so you're ready to go back into the party again. And while you're at it, go ahead and order yourself another cocktail; a little liquid courage is good for the soul sometimes.
10. Stay positive
At the end of the day, it's important to remember that you're there to celebrate your friend. Go in with a positive mindset, and give yourself permission to let loose and have fun—after all, the bride and groom want you to have a good time. Remember: There's no shame in attending a wedding solo. And if you follow these tips, you'll definitely have a night to remember.