When it comes to first dates (the romantic kind), I do not have an ounce of trepidation. With my trusty first date routine in my back pocket, a can-do attitude, and a damp enthusiasm for whatever niche cocktail bar I'm about to be taken to, I have nothing to lose. First friend dates, though? That's where I feel the need to hype myself up and put a bit more effort and care into planning. After all, finding a friend that you click with is one of those rare moments that you want to take full advantage of—you do not want to be awkwardly sitting across from each other over coffee in what feels like a bizarre cross between a date and a job interview.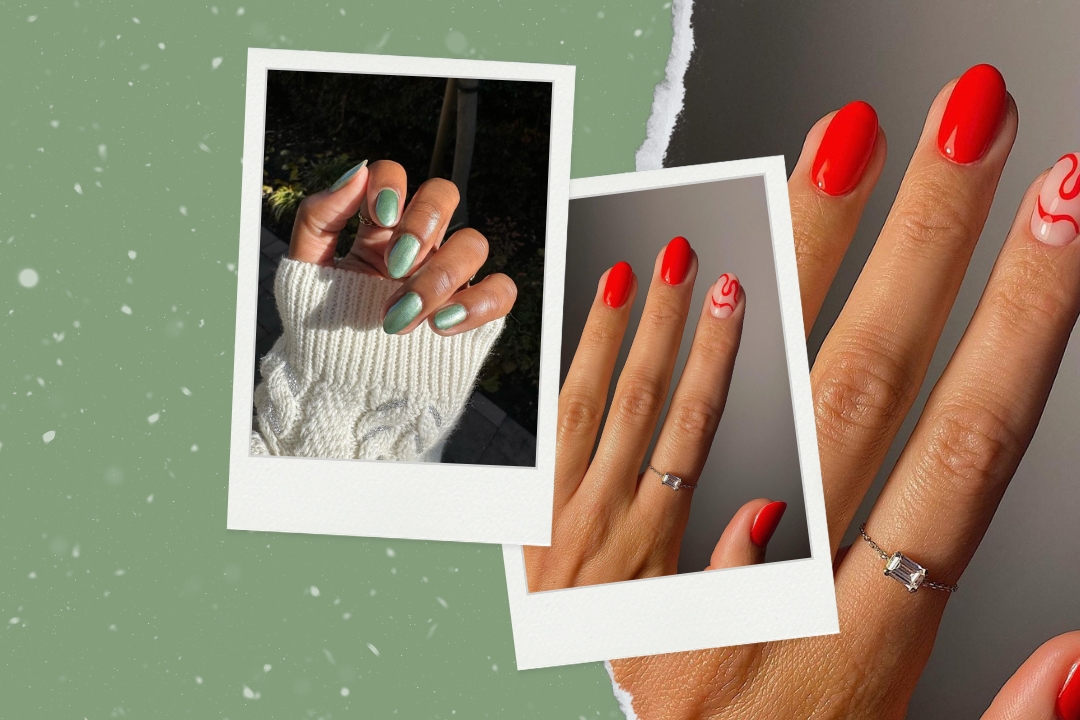 every one of them is a certified sleigh
As someone who's been on her fair share of first-friend dates in the past couple of months, I've come to learn that the activity you do together is everything. Whether you opt for something more chill like a hot girl walk or choose a more elaborate activity to do with new friends, the key is to do something. If you're in a *making friends* era yourself and want a list of fun things to do in your back pocket, here are eight things to do with new friends that aren't just grabbing coffee.
1. Go to a workout class
There's just something about getting uncontrollably sweaty in a room full of strangers that strips away a level of awkwardness with a new friend. At the end of the day, working out is something that you probably both would do anyway, so why not make the most of it and hit your favorite workout studio with a new pal? The great thing about this activity is that it's easy to make a routine out of, especially if you find a studio and instructor that you and your new friend both love. Voilá—now you have a standing friend date!
2. Hit up a farmer's market or flea market
Farmer's markets scream for the girls, don't they? Grab a cup of coffee and mill about the various fruits and vegetables with a new friend—you might end up picking up some fresh produce, taking pictures of the gorgeous flower arrangements, and getting into a fun conversation. If farmer's markets aren't your thing, head to your local flea market with a new friend and explore the various treasures together. It's a great way to jump between chatting and focusing on the activity at hand.
3. Go for a hike or a hot girl walk
Sometimes you meet those people who you actually do genuinely want to grab coffee with but want to add just a little bit more action to the meetup. For those kinds of new friends, there's no better way to get to know them than a hike or walk of some kind. Pick a trail near you or even a neighborhood you haven't yet explored in your city, and walk to your heart's content. You would be surprised by how deep conversation can get just on one simple stroll—and you can still grab coffee on the way, too.
4. Take a class together
We all remember how much easier it was to make friends in school, but you don't have to totally lose that sense of connection that comes from learning something new with someone else by your side. If you have a shared niche interest, ask them to take a class on it with you. Pottery classes are always a go-to for testing out a new skill and getting creative, but there are so many more things to learn with a buddy. Think: cooking, mixology, painting, comedy, rock climbing, and more. There are so many things out there that make learning fun and fun to do with friends.
5. Try out a new sport together
Whether you consider yourself a pickleball expert or have simply not played a single sport since middle school, trying a sport with a new friend is an easy way to bond quickly. Aside from the fact that doing so will introduce you to tons of different people, it also means that you and your new friend will get to bond over how bad (or maybe surprisingly good!) you both are at said new sport. Rope in your new pal to join a recreational or intramural league near you, and put your all into it week after week!
6. Go (window) shopping
This might sound strange and slightly shallow, but I've had huge bonding moments with new friends over a shared love of physical items. Whether these items are books in a bookstore, makeup and skincare at the nearest Sephora, or clothes at a local boutique, there's just something about window shopping with a friend that instantly helps you get to know them better. If you want to take it up a notch, ask your new friend to go real shopping with you. You know how minor shared trauma always brings two people closer together? Well, you might as well speed up the get-to-know-you process by putting yourselves through jeans shopping together.
7. Go to a museum together
If you're meeting a ton of new people, chances are that you've just moved to a new place that you have yet to fully explore. A museum, zoo, aquarium, or gallery tour with a new friend is always a great activity that will leave you with lots of talking points to keep the conversation flowing. Picking an activity like this is the perfect way to find common ground in terms of shared interests, and it will give you an opportunity to explore a new pocket of your city or town.
8. Have a picnic
When in doubt, good food is something that just about anybody can bond over. Make a friend date out of going to your local Trader Joe's, grabbing everything you need to have a cute picnic, and chatting over your favorite snacks and drinks. Too cold to snack and chat outdoors? Grab some DIY supplies for at-home cocktails or crafts instead! It doesn't have to be super aesthetic to be fun (though it can be!), and often, the best new-friend tea is spilled over a shared bag of chips and a glass of wine anyway, which makes this one of my favorite things to do with new friends.