You know that hair envy we all feel when we scroll through Pinterest or Instagram and see picture after picture of perfectly tousled locks? If only good hair days were so easy. That's why we asked industry-leading hairstylist, Amanda Diedrich of Blohaute, to share her expert tips on making those lust-worthy hair Instagram pictures a reality. She shared with us six hair stylist tips for achieving soft, manageable, healthy hair that you will love regardless of hair type.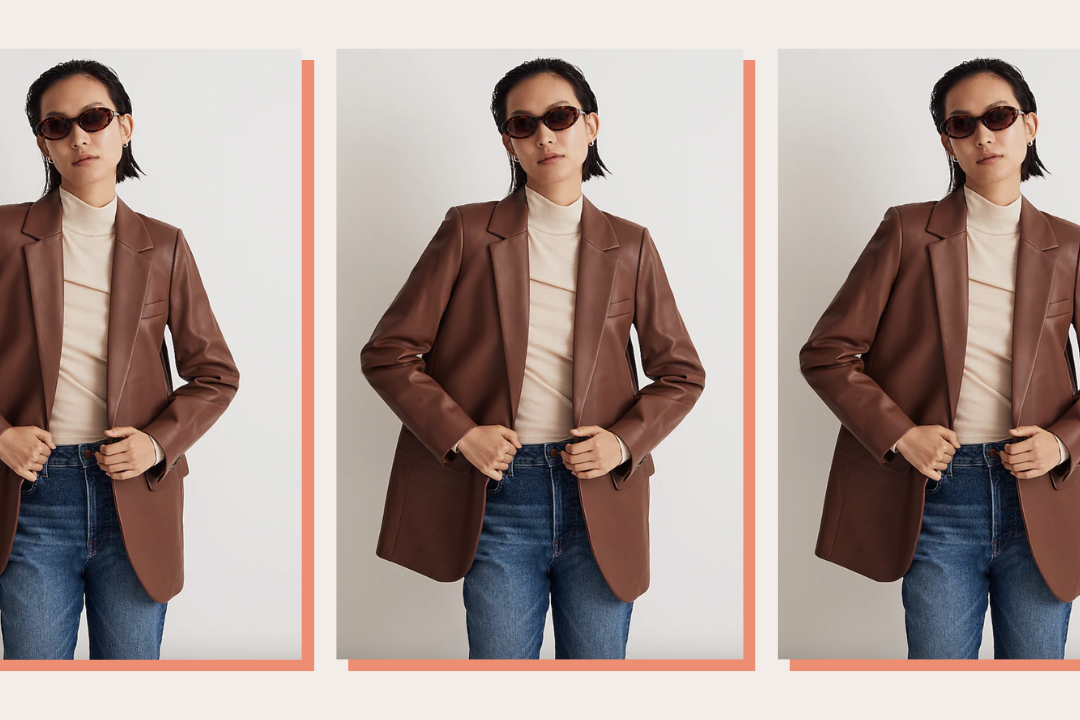 time for your fall wardrobe update!
1. Go on a hair diet
Every good hairstyle begins with healthy hair. Think of your hair care routine like your makeup routine: Without a good foundation, it's almost impossible to get a polished look. If your hair isn't healthy, it's much harder to achieve the trendy styles seen on many celebrities. Healthy hair gives you shine, volume, and is much more manageable.
Let's start by adding a few of these tricks to your daily routine:
Eat an overall healthy, balanced diet
Make sure you're eating a balanced diet of protein, carbs, and fats with all your micronutrients too. Too much sugar or caffeine can definitely affect the way your hair grows as well as its appearance.
Keep your hair moisturized
Hair can get really dry from heat styling, chemical processing treatments like relaxers and hair color, and too much time in the sun. Start by using a deep conditioning treatment or mask once or twice a week.
Olaplex
Everyone's favorite moisturizing hair mask—it's the magic of Olaplex, but actually makes your hair look better immediately.
Get rid of the build-up
Just like your skin, hair tends to hold onto a lot of product. Product build-up causes hair to get heavy and weighed down much faster, as well as lose that pretty shine. Introduce a clarifying shampoo to your routine to use once a week. Clarifying your hair will remove any excess build-up, but be sure to follow with a moisturizing shampoo and conditioner.
Anomoly
This inexpensive detox shampoo removes build-up without stripping hair.
Try a cold shot
As cold as it may be outside, sometimes a hot shower isn't always the best way to start your day. Try ending your warm shower by rinsing your hair for the last minute with cold water. This helps to close your cuticle, which will help reduce frizz and give you that glimmering shine.
2. Reach for the right products
Hair not cooperating? Many times the problem is simple: you're using the wrong product for your hair type. If your hair is fine, it's important to stick with light textures that won't weight it down. Medium-to-thick hair should focus on adding moisture and styling products to manage their hair without overdoing it or causing build-up, while curly and coily hair types need lots of hydration and should use thick textures and rich products to achieve their desired look. Once you know your hair type, your porosity, and your curl pattern, choosing the right products is much easier.
3. Minimize heat-styling as much as possible
If possible, air-drying your hair as much as you can will impact the health of your hair over time, but there are ways to minimize blow drying as well as other heat-styling treatments like curling and straightening. Try creating an easy and fun hairstyle without even touching the blow dryer by adding a frizz-fighting serum or air-dry cream to wet hair and comb through to distribute evenly.
Bumbe & Bumble
Use this instead of a blow dryer to decrease air-dry time and add volume and body without having to use heat.
If not blow-drying is out of the question, make sure to use a curl-defining cream if you're a curly girl or a volumizing blow-dry cream with a heat protectant built-in to put your hair in a good place post-blow-dry so you don't have to do extra styling.
Cantu
Define your curls and speed up your blow dry time with this thick, moisturizing cream for curly and coily hair types.
Briogeo
Protect your hair from the heat while adding shine, boosting volume, and smoothing all hair types.
Bondi Boost
Use this any time you're styling with heat tools to protect your hair and keep it healthy and shiny.
For textured hair, this is also a reason why protective styles are so good to lean on because they keep your hair in tip-top shape for longer so you can rely on heat tools less.
4. Embrace texture
Second-day hair is key, but it definitely needs a little zhuzhing. Embrace your natural hair and just add a little extra roughness to it with a dry texture spray. It'll amp up whatever volume and body you already have, get rid of any unnecessary shine, and hold whatever style you opt for. Flip your head over and spray into hair and through roots. Flip back, and either brush it out or rough it up with your hands.
Living Proof
Add volume, decrease shine, and prolong your hair with this dry volume and texture spray our editors love.
5. Add a spritz of perfume
Worried about the dirty hair smell? Spray your brush with your favorite fall or winter perfume and run the brush through your hair before you start the day. It's the easiest way to make your hair seem ultra-alluring and sexy.
6. Don't touch your hair too much
Now that your style is perfect, avoid the urge to flip it, touch it, and play with it all day (we know, it's impossible). If you want your style to last and your hair to stay in the shiny zone versus looking greasy, touching it constantly will just encourage it to fall and take all that oil and moisture from your hands straight onto your hair. Once you have your perfect style, just rock it and let it be.