While some might say Trader Joe's hits its peak in the fall and winter (and I have to agree, I do love anything that's pumpkin-themed), I frequent TJ's at an alarming rate during the summer. I'm busier, engaging in more food-themed events, more on-the-go, and overall, my tastes are just a little different. Oh, and my finances take a bit of a hit (thanks to happy hours, too many swimsuits, and all those summer weddings!), and Trader Joe's always gets me a full cart of groceries on a budget I can actually suffice. Wondering what Trader Joe's products I swear by every summer? You've come to the right place: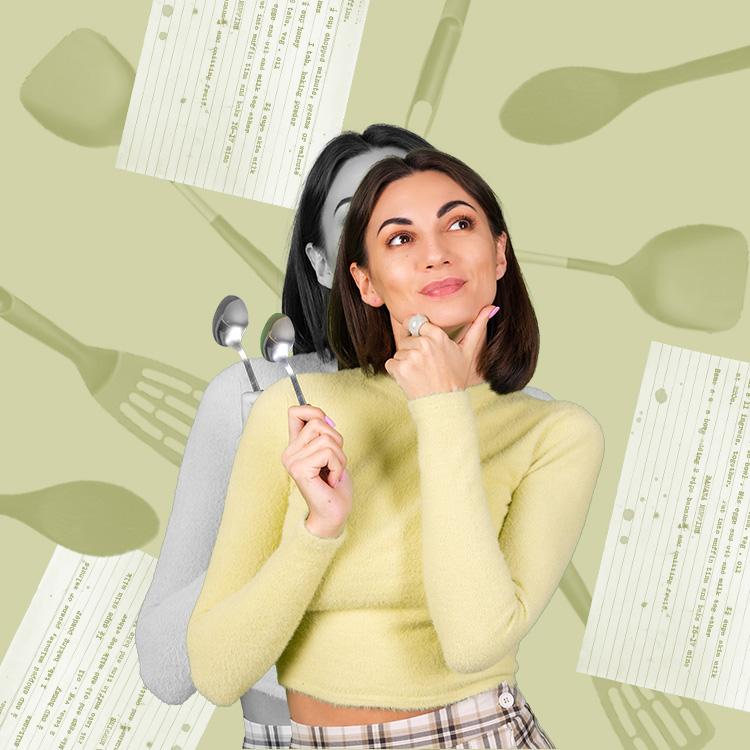 high in protein, good for gut health, and anti-inflammatory? yes, please!
1. Sweet Tea
I love to have iced tea on hand any time of the year, but it hits different in the summertime. Trader Joe's sweet tea has a great flavor and is super refreshing on a hot day. I recommend pouring it over ice with a little squeeze of lemon.
2. Mini Watermelon
A mini watermelon is the perfect snack for one, and I've found these from TJ's are super juicy and delicious. Plus, the small size makes them way easier to cut than your normal giant watermelon.
3. Protein Palette
I'm all about an easy on-the-go snack that I can pack in my bag in the summer, and this has been my current favorite. A little protein and some healthy fat make this the ideal snack that actually keeps me full.
4. Everything and the Elote Greek Style Yogurt Dip
When I saw this in the store this season, I literally gasped because I was so excited. I thought elote dip was only something that I could get in my favorite restaurants as an appetizer—not something I could be blessed with in my own home. Just like many of my favorite TJ's dips, I appreciate that this one is made with greek yogurt.
5. Organic Grilled Chicken Breast
It's always good to have chicken on hand: to put in salads, as a protein with pasta, shredded with barbecue sauce, or any other way you like it. This package is easy and actually tastes good.
6. Pre-Made Salads
What is it about summertime that makes me crave a salad? I eat it for lunch most summer weekdays, and some days, I don't have time to put it all together, which makes pre-made salads convenient. I love all of these flavor combinations, but my latest favorite has been the Waldorf salad.
7. Golden Berries
I'm really picky about texture, so I expected to hate these, but they've actually become one of my favorite sweet treats whenever I walk into the kitchen. They have a tangy, tropical taste that's unlike any berry I've tried. It's almost like eating a pineapple but in berry form. I don't know how to explain it, but it's so good.
8. Pineapple Salsa
I don't make the rules: Fruit salsas are superior in the summer. This pineapple salsa is one of the first items I ever bought from TJ's back in the day, and I have continued to repurchase it over and over again. Eat it with a perfectly salted tortilla chip, and thank me later.
9. Organic Beef Hot Dogs
Hot dogs are a summer staple, and after swearing by Hebrew National for as long as I can remember, I grabbed these from TJ's and have now conformed to them. I like them just as much (if not more), and they're a little less expensive. I'm really picky about hot dogs because they can be chock-full of God-knows-what, but the ingredients in these are pretty good. (But mostly, they just taste amazing on the grill, in a bun, and with a little mustard.)
10. Limoncello Gouda Cheese
This gouda is infused with real limoncello, sourced straight from Sicily. Shred some (or a lot) of it over pastas, pizzas, grilled veggies, and summer salads, or place it on a charcuterie board to impress your guests.
11. Ube Spread
Ube is a purple-hued yam that has a coconut-meets-pistachio flavor. This spread makes my mouth water on almost anything, but it is especially delicious on toast, pastries, or even topped on a yogurt bowl.
12. Strawberry & Jalapeno Crisps
These sweet and spicy crackers are to-die-for with a creamy dip or sharp cheese. First, you taste the dried strawberries and sunflower seeds, and then the spice of the dried jalapeno lingers to build a little heat just like a spicy marg does. These crackers are a crowd favorite on a charcuterie board. I swear it is what I am refilling the most when I entertain!
13. Shrimp Seafood Burgers
These remind me of something that I would order for lunch or dinner on a beach vacation, so obviously, I have to keep them in my freezer for the summer months. The shrimp flavor isn't too seafood-y, and the texture isn't too chunky. They are the perfect smooth and flavorful burger that don't need too many toppings to dress them up.
14. Organic Acai Smoothie Bowl
Happy smoothie season! When you want a light breakfast that'll cool you off after your morning workouts, get this smoothie bowl. It's basically already made for you and tastes so good.
15. Crisp Crunch Crisps
I always want a little bit of a crunch, especially in the middle of the day when I am looking for a snack, and I find myself reaching for these pea and chickpea crisps almost daily. They are yummy on their own, but I also like to add them to a little snack plate with some hummus and veggies.
16. Truffle Flavored BBQ Sauce
If you are a fan of truffle fries (who isn't?), you better run to get this BBQ sauce ASAP. The rich, sweet, and slightly spicy flavor is everything you could want in a BBQ sauce and more. Try it with grilled chicken, pulled pork, grilled pizza, or on top of your favorite burger. *chef's kiss*
17. Fruit Bars
For the adult version of a popsicle (not that I won't be eating at least a few freeze pops this year), I go for these. Again, I'm always focused on finding snacks to cool me off when I get sweaty and gross in the summer, and a frozen fruit pop is just the way.
18. Sparkling Pineapple Juice Beverage
I love any sparkling beverage, and in the summer, I love to try new fun flavors to enjoy on their own or make into a cocktail. I don't reach for pineapple much at any other point in the year, so these feel especially tropical and fun. If you're not a fan of pineapple, don't worry—watermelon and strawberry are available too.
19. Cold Brew Coffee Bags
I make a beeline for these when I get to TJ's because I truly fear that they will be out of stock before I get to them. Since they are only released in the summer, I make a special trip to the store when I know they are released. These cold brew coffee bags are fool-proof, and they brew the most delicious smooth and subtle cup of coffee.
20. Mini Meyer Lemon Flavored Biscotti
I know that biscotti is typically dunked into coffee or tea, but I actually like these on their own for dessert. They are sweet yet tangy and the perfect refreshing sweet treat. If you want to make these even more decadent, scoop yourself some vanilla ice cream and add one or two of these to the bowl.