As a lifelong introvert, I know all too well that there are two types of introverted people in this world. There are homebody introverts—the gals who love nothing more than being alone in their homes curled up with a great book or cooking a great meal for themselves. And then there are those of us who are obsessed with the feeling of being alone in a crowd. Nothing makes me feel more alive than being by myself in a busy coffee shop with my headphones in and doing my thing, which is why I am a huge proponent of taking yourself on a solo date. Not only is it an ultimate way to show yourself self-love, but it also allows you to experience so many wonderful things, all with the pleasure of your own company.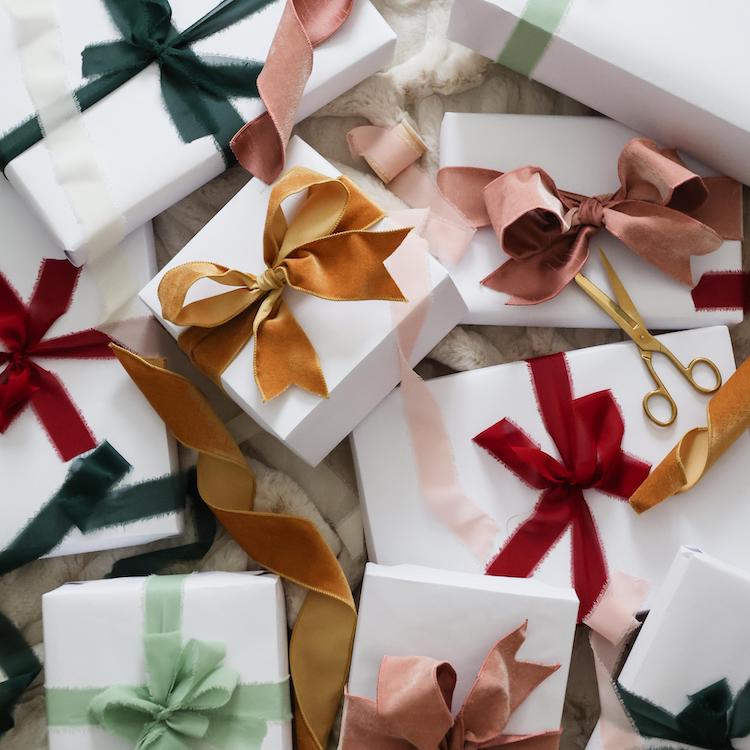 the perfect gifts for everyone—and we mean everyone—on your list
And what better season to take yourself on a solo date than fall? If there's any time of the year when the weather is telling you to romance yourself, this is it: The air is crisp, the leaves are changing, you look so cute in that new sweater, and there are tons of fall activities calling your name. Whether you're a lost-in-the-crowd introvert like myself or you're learning how to be alone with yourself, an autumnal solo date should be on everyone's bucket list this season. Here are eight solo date ideas that will make your fall the best yet.
1. Go to a pumpkin patch
Who says you need a significant other to do this classic fall date?! In all seriousness, you know you're going to need a pumpkin at some point or another during the fall season, so make a date out of it and head to a pumpkin patch to pick one up instead of at your grocery store. Whether this means taking a drive out of your city or town to find a great local pumpkin patch, or if you're lucky enough to live in an area with decked-out fall festivals and pumpkin patches, make the most of this solo date by soaking up each moment of the experience. Put on your favorite pair of fall boots, enjoy the opportunity to be outside, and pick the perfect pumpkin all by yourself.
2. Bring a book or journal to a local coffee shop
Yes, you can do this solo date year-round, but there's just something about fall that makes reading, journaling, and coffee 10x better than they are in any other season. The key here is to find a great local coffee shop with a cozy aesthetic: We love Starbucks as much as the next girl, but their vibe gives off "productivity" and we're looking for more of a leisurely vibe for a solo date. Find a local coffee shop instead—maybe it has cool wall art or even bookshelves and is playing some coffee house jazz. Post up at a comfy spot and pass the day reading and journaling to your heart's content.
3. Take yourself to a heated workout class
To some, the return of cooler weather means getting excited about fall sweaters, warm drinks, and autumnal recipes. To others, a chill in the air can only mean one thing: It's time to book a hot yoga class. I personally loathe taking heated workout classes during the summer, but the second the weather starts to cool down, I'm immediately on ClassPass booking an early morning hot yoga class. There's nothing quite like exiting a sweaty workout studio into the cool fall air, which is why a heated workout class of your choosing is a must-try solo date this season. Plus, going from the heated class to the chilly air is like you're own version of contrast therapy, and that has major self-care benefits.
4. Book dinner for one at a restaurant you've always wanted to try
Now that patio season is coming to a close (we'll miss it with all our hearts), trying a new restaurant means fully immersing yourself in the ambiance and ~vibe~ of the place. If there's a restaurant you've been waiting for the perfect date to try, consider this your sign that you are the perfect date. While asking for a table for one can feel intimidating, it is also one of the most rewarding solo dates in the book. Still spooked by the idea of sitting in a crowded restaurant by yourself? Bring along your book, because reading alone at a restaurant is both fun and a little mysterious.
5. Bake an autumnal treat
Had to throw one in there for the homebody introvert gals—and for when the weather is just too darn gross to venture outside. Fall baking is one of the most romantic things about the season, so take the time to bake a sweet treat for yourself on a cozy autumn weeknight or weekend morning. Whether you opt to bake a full pie (go you!) or stick to pumpkin spice cookies or apple crumble, there's a nearly endless variety of fall desserts that are almost as fun to make as they are to eat. Plus, if you end up with extras, you can spread the fall spirit by sharing with friends and neighbors.
6. Make a fall-themed Trader Joe's run
Here's a fall solo date that shouldn't take too much courage to do all by yourself, because it's quite literally just a trip to the grocery store! To make a real date out of your fall Trader Joe's haul, set aside time to go outside of your regular grocery shopping, to dedicate your full attention to the fall items (because let's be honest, they deserve it). Chances are, you'll discover one or two new items that you absolutely love, and at the very least, you'll be able to grab some old fall standbys—because no one should attempt to go through fall without some Pumpkin Joe-Joes in their cupboard.
7. Go on a hike and admire the changing leaves
Hiking is an underrated fall activity, but now is the perfect time to drive out of the city and go for a long walk. Gone are the days of sweating in the sun and swatting mosquitos; on a fall hike, you can enjoy cooler temperatures and get even prettier views if you live in a place where the leaves are changing. As long as you tell someone where you're going before you head out (safety first!!), solo hikes are a great way to reflect and enjoy the season all by yourself. Be sure to wear some layers and be prepared to spend some extra time taking in the gorgeous views.
8. Have your own fall picnic
Just because summer is over doesn't mean that picnic season has to be! This fall, take in the best of the season by packing a bag with a picnic blanket, a thermos of your favorite warm fall drink, and a great book, and heading to your local park for a cozy picnic. I personally love taking moments like these to enjoy being in nature while also doing something I love, like reading or journaling. Plus, there's no better way to show yourself love than allowing yourself to slow down, take in the moment, and sip a hot beverage under the falling leaves. Rory Gilmore, who?