Once the temperatures drop, a scarf is as essential to your outfit as the pants you wear or the shoes on your feet (booties, please!) – you need as much warmth as you can get (I'm a Chicago girl, I get it.). But a scarf not only prevents frostbite; it can also elevate your outfit to cozy-chic, and help transition some of your warm-weather favorites into the new season. Look stylish while staying warm with these ways to upgrade your scarf game this fall: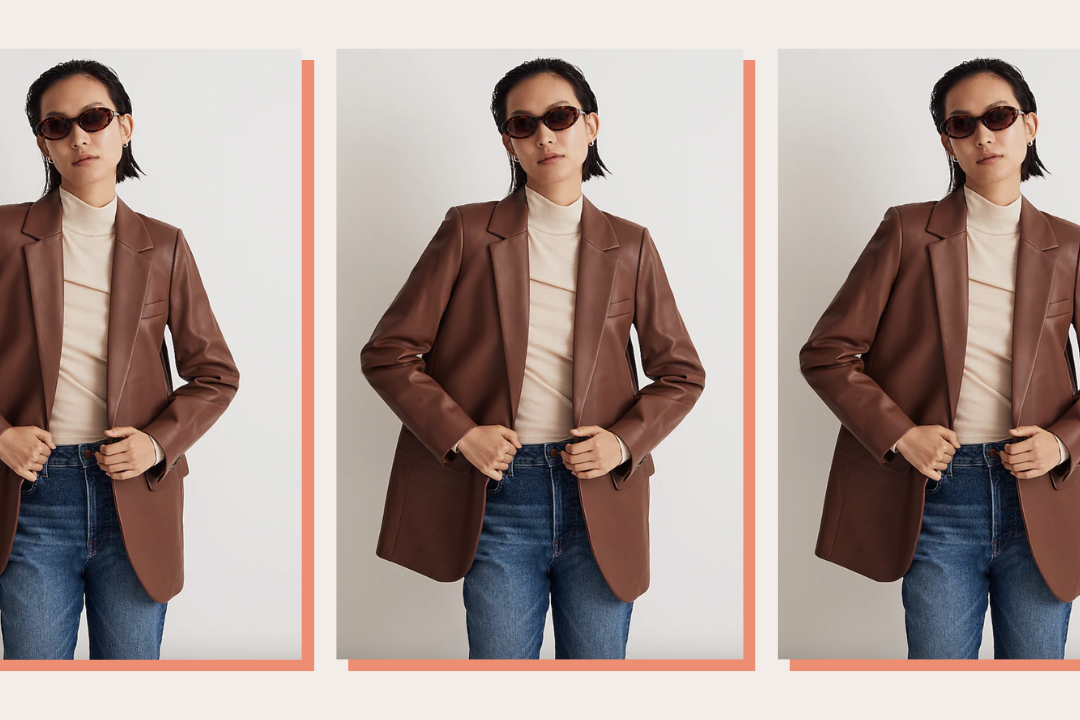 time for your fall wardrobe update!
1. Wrapped Over a Leather Jacket
The easiest (and comfiest) outfit formula ever? White sneakers, skinny jeans, a plain tee, and a leather jacket. An instant update to bring the outfit from basic to #OOTD-ready? A simple scarf wrapped around your neck brings more texture and depth to the otherwise plain look, and stands out in contrast to the jacket.
2. One End Draped in Back
Make your favorite cold-weather accessory the focal point of your outfit by wrapping a fluffy scarf around your neck and leaving one end draped down your back. It will give a just-woke-up-like-this feel to an otherwise put-together outfit.
3. Long in Front
For a style that's as flattering as it is chic, don't worry about wrapping your scarf – keep both sides long in front (just make sure one side doesn't get longer than the other!). Pair with a slim-fitting midi dress to mimic the shape of the scarf, and simple boots that are a similar color to the dress.
4. Go Monochrome
This super easy hack is the perfect fool-proof method for turning a scarf into a stylish accessory. Start with jeans and a tee, and pair with shoes, a jacket, scarf, and accessories that are all the same neutral (think: camel, black, gray, etc.). Monochrome is not only an of-the-moment trend, it also makes the outfit look more polished.
5. Draped Over Shoulders
The best invention since Pumpkin Spice Lattes: the blanket scarf. (It's like the super chic version of the Snuggie!). Wrap it over your neck like a regular scarf, or spread it out and drape it over your shoulders when the temperatures drop. Bonus tip: if I can help it, I never travel without a blanket scarf – it's the perfect solution to freezing airplane AC.
6. With OTK Boots
Yes, it is possible to wear your favorite skirt in cold weather without *freezing* your legs off. The answer? Trusty over-the-knee boots that protect bare legs from fall weather. A scarf draped around the neck is the easiest way to take the look into colder seasons.
7. With White Pants
Screw the no-white-after-labor-day rule! Take your favorite white denim from a summer look to a cold weather go-to with black accessories and a neutral coat. The scarf is the key accessory that transforms the pants from summertime casual to winter white.
8. Tied around your neck
OK so maybe it won't necessarily keep you warm, but your favorite summer scarf can easily be transitioned into fall. Tie a pretty silk version around your neck, and pair with a simple jacket and striped shirt comme les parisiens.
9. In a bold print
Because scarves don't have to just keep us warm – they can also make us stand out! Why not make the coziest accessory in your closet the focal point of the outfit by opting for an of-the-moment pattern or a bold print?
Our Favorite Scarves of The Season
What are your favorite ways to wear scarves for fall?