Summer always brings the desire to dress a little more… Mediterranean. Whether it be because we're trying to manifest a Mamma Mia summer or just because the weather calls for breezy dresses, minimal makeup, and undone hair, European fashion feels most covetable in the warmer months. All this to say, it makes sense that TikTok's latest fashion craze centers around Italian-girl style.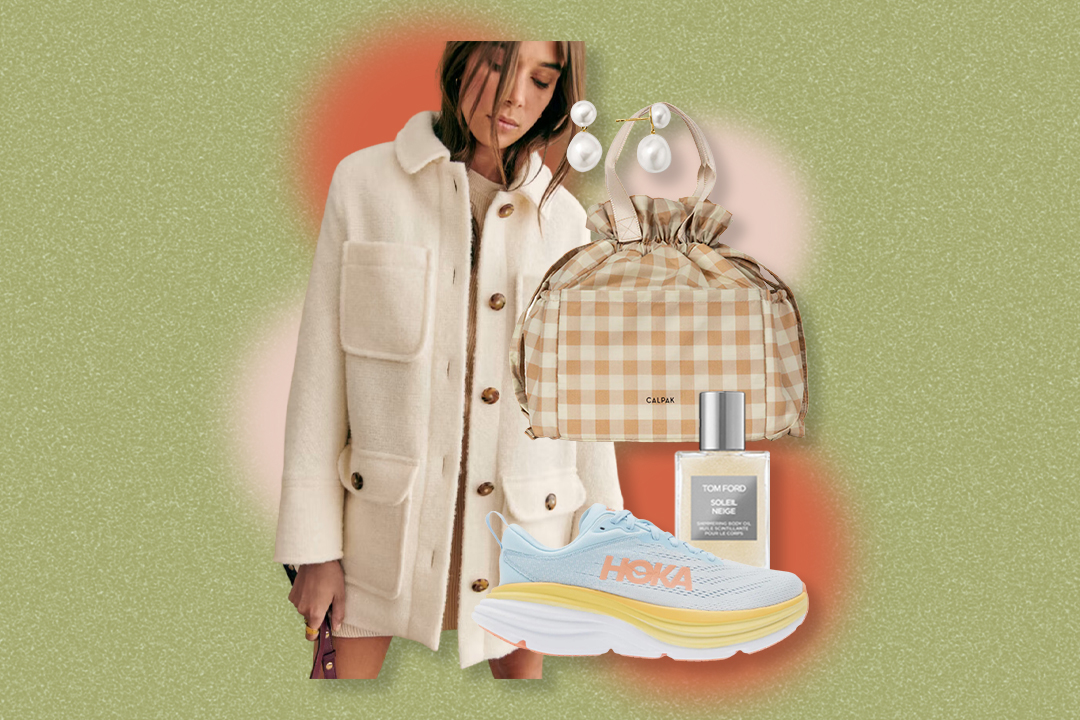 We're used to the wardrobes of French women being endlessly aspirational, but Italian women entering the fashion conversation is a blessing we didn't know we needed. While French fashion tends to feature elevated basics, low-maintenance beauty, and perfectly undone styling, Italian-girl fashion takes a bolder turn—and is absolutely perfect for summer. We're breaking it all down here.
What is Italian-girl style?
We got a deep glimpse into Italian style last summer, when it felt like everyone and their mother took a summer trip to Italy. Whether you're taking a cue from the contents of your favorite influencers' checked bags or Italian women themselves—like Chiara Ferragni and Veronica Ferraro—the core of the aesthetic remains the same.
Italian fashion lives closer to maximalism, with bold prints, statement accessories, and luxe fabrics making up the core of it. Be it on the coast of Amalfi or the cobblestone streets of Rome, natural fabrics, infusions of bright colors and patterns, and effortless silhouettes make up the wardrobes of Italian women.
Italian style also brushes shoulders with quiet luxury, with pieces like linen sundresses, airy skirts, and detailed blouses being in the rotation, too. It's a vibe that prioritizes fun and effortlessness over all else.
How To Nail It
As you're gearing up for summer and preparing your wardrobe, it's time to do as the Romans do. These Italian-girl-inspired summer pieces will help you nail the aesthetic to a T.
Tops
Bottoms
Dresses
Shoes & Accessories