What if we told you that you could make delicious things like apple cider donuts and pumpkin swirl brownies without using any grains, dairy, or refined sugar? You'd probably roll your eyes and turn off your computer. That is the kind of reaction Juli Bauer is used to overcoming with her blog, PaleOMG. A quick glance at her site and you'll see why Juli has garnered such an interest in her paleo recipes. They're not just "healthy"–they're for people who love food. And each post is much more than a recipe. Juli opens up about anything and everything including her love of chocolate, favorite movies, awkward stories, dating, and Crossfit.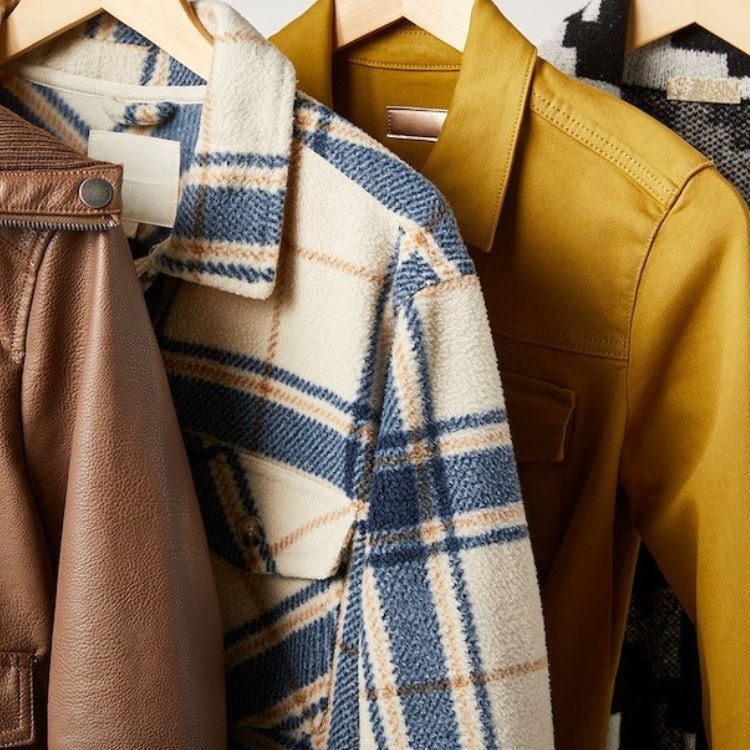 ...and it's wallet-friendly
Along with being the author of PaleOMG, Juli is also a CrossFit coach and is getting ready to publish her second book. For Juli, paleo cooking isn't just a trend. "All I really want out of this blog is to make you laugh and inspire you to eat something delicious. If you don't cook, then stop looking at food blogs while sitting at your desk at work. Go to the grocery store, buy fresh food and cook it. " Juli's easy-to-read recipes make the paleo diet digestible (pun absolutely intended), approachable, and non-intimidating for the Everygirl.
Full Name: Juli Bauer
Age: 25
Current Title/Company: Owner and Writer of PaleOMG
Educational background: Bachelor's Degree in Health and Exercise Science from Colorado State University
What was your first job out of college and how long did you hold that position?
I had an Internship with the Coors Wellness Center my last semester of college and that turned into a part-time job for about 4 to 5 months. After that, I started working at 3 to 4 CrossFit gyms at once to be able to afford rent and groceries. It was doing exactly what I liked to do: interact with people, train for CrossFit competitions, and hang out with some of the coolest people I had ever met.
Tell us a bit about your fitness journey. What led you to CrossFit?
Well, I was always into working out, but I was just interested in getting skinnier or being "small." I had no real goals other than looking like other girls who I idolized in fitness magazines. Then I was introduced to CrossFit by an ex-boyfriend. I started working out with him, doing push ups on my knees, pull-ups on the assisted machines and then I started teaching myself Olympic lifts. Scary when I think back to it. But I would spend hours on Crossfit.com, watching video tutorials and figuring out workouts I could do on my own. The more I did it, the more I fell in love with it. It gave me a goal. A goal to be better than I was the day before. It was no longer about being skinny or comparing myself to other women, it was about learning how to overhead squat and do a handstand push up. After about 4 to 6 months of doing it on my own, I joined a CrossFit gym, started training for competitions and did as many as I could. Within my first year of CrossFit, I made the Southwest Regional 2011 and placed 11th overall, then competed again the next year and finished 8th overall. Nowadays, I just do my workouts for fun, get a good workout in, and to hang out with my friends. It's a bit more laid back than how I used to train. Ok, a lot more laid back.
What was your first experience with paleo cooking? Did you have any reservations about it when you first encountered it?
So when I started CrossFit, I ate meals following the Zone diet. I loved it. I got great results and was able to understand how much food I should be actually consuming on a daily basis. I honestly thought the paleo diet was bull and was impossible to follow. But the more I read about grains, the more I wanted to shy away from them. So after many, many months of removing grains, piece of bread at a time, I was finally able to remove them altogether. And as I began to remove those grains, I started cooking more and more of my own meals. I would look up paleo blogs for recipes and print off hundreds of recipes using the schools printers. Oops. But the first recipe I remember cooking was a paleo banana bread. After I made that, I said to myself, "yep, I can do this paleo thing."
Many people who follow a paleo lifestyle are also part of the CrossFit community. What benefits have you found these programs have that other gyms or diets may not offer?
First and foremost, CrossFit creates camaraderie. I always felt intimidated and not welcome in normal gyms. No one talks to each other, and everyone looks unhappy. But I never felt that way when I walked into a CrossFit gym. I always felt like I could talk to the people around me, share my accomplishments while they shared theirs, and I felt like I was at home. Normal gyms can't create that same environment. In our gym, CrossFit Broadway, we laugh together, we fight through a miserable workout together, then we crack open a beer together. Well, I don't because I think beer is disgusting, but you get my jive. Our gym creates relationships that would have never come to be without that camaraderie.
What were your original goals for PaleoOMG when you first started out? How have they since evolved?
I had no goals when I first started PaleOMG. I wrote a blog to share my recipes and help people with cooking paleo meals that tasted good. I just wanted to help others out just like other blogs had done for me in the past. As my blog has grown, my goals have immensely changed. The main thing I want to do with every recipe/story I post is make people laugh. Not everyone is going to like every recipe, but I hope to at least make a person smile. Laughter changes people's days and I really want my blog to do that. But I also want to help people change their own lives by creating meals that their friends and family members will love. Good food and lots of laughter should be a part of everyone's day-to-day life. Wow, I sound corny.
What skills would you say you've learned or improved since starting PaleoOMG? How does the content of one of your blog posts today differ from your posts when you first began?
I think since starting PaleOMG a few years ago, I've found my voice. I was never really a writer until I created this blog, and now I've found a way to share my thoughts with the world. And over time, that ability to share my voice has really shaped who I am. If you look back at some of my first posts, they are short and a bit more timid. Now my blog posts have no filter and are much more raw. I go more into my daily life issues of skin problems or boyfriend drama. I don't expect people to care about those things, but I know some people will connect. Oh, and my photography has definitely improved. Not saying my photography is fantastic nowadays, but maaaaan did it suck back in the day. I used to take pictures at 4:30am, on my way to work, in a broken Tupperware container. So yeah, I try a little harder with the pictures now.
You have a very distinctive tone in your writing that really sets you apart from other food bloggers. We love that you're not afraid of being sarcastic or humorous. Did you find that it took time to settle into your own voice? Has it changed over the years?
Ha! I think I just read your mind with the question above. It definitely has taken some time to find my voice. But knowing me, my voice may change some in the next couple years. I'm still very young and learning about who I am and what I want to be, so I think my voice changes depending on my life situations. But the older I get, the more sarcastic I get. So that sarcastic tone will probably get worse.
In what ways would you say social media has boosted your readership? What tactics have you found to be most successful in promoting your content?
Facebook is huge. People love Facebook and they love sharing the stuff that they love on Facebook. So people who would have never heard of the paleo diet, let alone my website, are able to hear about it via a friend who talks about a recipe they tried from my blog. I've found that desserts are the most popular. People love hating on paleo desserts, but they are still the most popular recipes I have. So I tend to make those at least once a week. I also try to play off the seasons. Like pumpkin season. Or fall squash season. Or ice cream season. Those recipes are always popular because those foods create a sort of nostalgic feeling of what they might have eaten in the past.
At what point did you feel successful as a blogger?
I still wouldn't call myself a successful blogger. I think there is always more to accomplish and get better at. I pretty much do this full time, which is a wonderful feeling, but there are always things I need to get better at. Like my photography. Or how I write my recipe. Or how I comment back to people who take the time to comment on my blog. There is always room for improvement and I believe improvement is what leads to success. So this may be a never-ending game for me. Which I'm ok with.
What would you say are the key ingredients to being a successful food blogger? Should a new blogger first invest in a great camera and professional blog design, or focus solely on content?
I'd like to say just focus on content. I started out taking pictures in my kitchen at 4:30am or 10:30pm, with a camera phone, but I still had readers. Bigger things will come over time, like a fancy camera or a cooler website. But if you have the content there that people enjoy, more people will keep coming back.
How do you handle harsh criticism or negative comments from readers – particularly those who are skeptical of the paleo lifestyle?
I honestly don't care. I don't get many people skeptical about paleo, I just get more comments from people who don't like me as a person. But that doesn't bother me near as much as it used to. I am putting recipes out there to help people improve their health and overall lives. I also put stories out there to help people connect or just get a good laugh in for the day. If people don't like that, they don't have to comment. Or read. Or even make the recipes. It's as simple as that. But if I ever have anyone skeptical about paleo, I send them to Robb Wolf's book, The Paleo Solution. Any person can read that book and understand why paleo is the way to eat.
How do you manage your editorial calendar and scheduling posts? Do you cook several dishes and shoot them all in one day, or do you cook and shoot them in "real time"?
Ohhhh geez. I don't plan that much when it comes to recipes. I find that when I plan, I get creator's block. I can't think of what I want to make and everything sounds boring. Then I just want to eat a block of cheese, which isn't paleo. Bummer. But when I just go to the store the day before I need to post a recipe, then it's much easier. So if I'm posting a recipe Monday, I usually cook for it on Sunday and write up my post that same day. Spending hours in the kitchen to make all my recipes for one week of blog posts is just exhausting to me, and takes the fun out of it.
Take us through an average work day for you.
Every day is super different. I still work at CrossFit Broadway a couple days a week, so I'll act like it's one of those days. I wake up, put on mascara so I don't look dead, get a latte (yes, I have dairy milk in mine) or make a quick cup o' joe in my Keurig. Then I coach a 6am, 7am, and a 9am class. I'll usually head straight to the grocery store with some recipes in mind and end up getting something totally different. After dropping groceries off, I head back to the gym for a noon workout. I love getting the workout over with in the afternoon. Then back to the house where I cook a meal, set up a little photo shoot on my front porch, and take a couple pictures. Then I write my blog post for the next day and work on other blog things such as email, blog set up, blog research. Depending what projects I'm doing, I'll spend some of my days at a coffee shop on the computer.
What advice would you give your 23 year old self?
Always listen to your gut. Think twice about the tattoo you want. Stretch more. Drink way more water. And compliment yourself daily. Nobody likes a Debbie Downer.
Favorite way to treat yourself?
Modcloth.com. So obsessed.
Morning or evening workout?
Absolutely evening. I may love coaching in the early hours, but in no way is anyone going to get me to elevate my heart rate before I've had my coffee. No way.
Kitchen gadget you can't live without?
Food processor. Period.
If you could have lunch with any woman, who would it be and what would you order?
Heidi Klum. She has built an entire empire around her. And she's done it with a smile the entire time. I love people who smile and do great things with that smile. What would I order? A cronut. I've been seeing those all over everyone's instagram and now I'm obsessed with trying one. I'll take the stomach ache, I don't even care.
Aidan or Big?
Aidan. Things will never end well with Big. He's the bad guy. Nice guys should always finish first and last.
PaleOMG's No-Bake Chocolate Chip Cream Bars
Yields: 8-10 square bars
Prep Time: 8-10 hours (includes the refrigeration of coconut milk)
Chill Time: 1 hour
For the crust:
5 dried dates, pitted
1 cup almond butter
¾ cup unsweetened shredded coconut
2 tablespoons raw honey
1 teaspoon vanilla extract
pinch of salt
½ cup of Enjoy Life Mini Chocolate Chips
For the toppings:
1 (14 ounce) can of Thai Kitchen Full Fat Coconut Milk, refrigerated overnight
1 tablespoon raw honey
¼ teaspoon cinnamon
Directions:
Place pitted dates in a food process and pulse until completely broken down.
Add almond butter and pulse until combined.
Then add shredded coconut, honey, vanilla extract and a pinch of salt and puree until well combined.
Place in a bowl and fold in chocolate chips
Push crust down into a loaf pan (9×5) and press down firmly as possible to keep the crust from falling apart.
Remove the cream from the can of coconut milk. That will be the hard coconut that remains at the top of the can, milk/water will be in the bottom and you can reuse that later for smoothies or milk in your coffee.
Place cream in a bowl, add honey and cinnamon and whip together with a fork until smooth
Add whipped topping on top of crust and smooth out throughout the pan
Place in freezer for 1+ hours until topping has slightly harden
Cut into 8-10 bars, depending on the size you would like and serve immediately.
Store in refrigerator.
*To make it easier to remove the bars, line a bread pan with parchment paper and pull the parchment paper out with the bars before cutting.