When it comes to my wardrobe, I tend to lean toward buying items that are well-made and that will last versus taking frequent trips to the mall for items I don't want to wear in six months. I've been a fashion consumer ever since age 9, when I demanded that I get the neon bikini that stole my heart at Kohl's department store. Since then, I have gone on many shopping journeys at all price points, and I'm here to share some of my wisdom with those that might not feel like natural-born shoppers.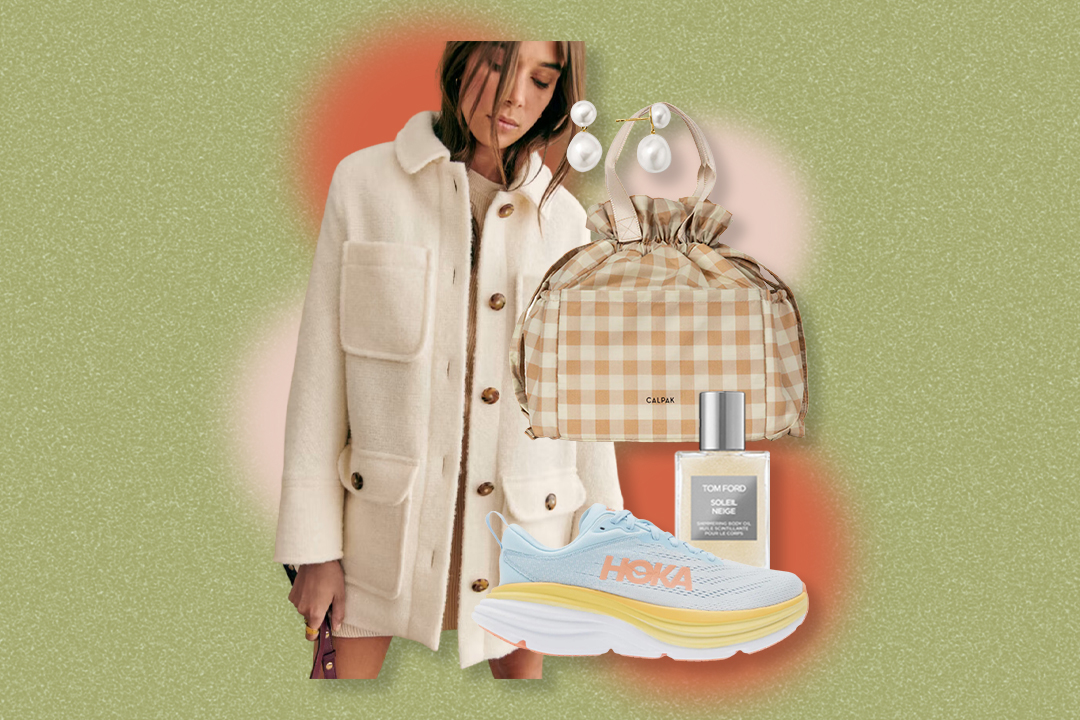 In 2023, we're going to help you spend in the right places and save where you can, to make a wardrobe that's full of smart choices that make the most of your money. Learn from our buyer's remorse and make this the year of filling your closet with items worth investing in.
Where to spend:
1. Handbags
I bought my first designer handbag at 26, and I've gotten a new one every year or so. That is a luxury, I realize, and one that I work hard for. Handbags (saying purse is reserved for the 85+ crowd) can make an outfit. They can Cinderella you from a plain Jane look to an iconic classic style. I've found that designer brands retain their value, especially if you keep them in good condition. I haven't been the person to get the 'safe' black bag, and instead gravitate toward colors that make me happy.
The key is making sure to take care of them, especially if reselling is an option you're thinking about. I save reselling for trendy bags (like my Gucci belt bag) to wear for a season then sell before the trend loses steam on a site like The Real Real.
If you're looking to get a designer handbag of your own, getting them second-hand at a vintage store or online via The Real Real is a great start. If you want to keep your bag in good condition, I recommend storing it in its dust pouch. Saving the tags and the box are also bonus points for reselling.
2. A good blazer
If you are looking for a basic that will last for life, you will get a lot of mileage out of a high-quality black blazer (I love this Henning blazer!). When you compare blazers, pay attention to fit and cut. I've found cheap, fast-fashion blazers are made with low-quality fabrics that lay weird, and wear poorly over time. A nice blazer that is durable, fits great, and will last a lifetime.
3. Jewelry
High-quality jewelry also retains its resale value. In my experience, I've been able to sell old jewels for 60 percent the original value I paid for it. My Cartier wedding band from my first marriage? SOLD IT! With inscription for most of the original cost. My Tiffany necklace I got for graduation? Same thing. I find that "fine" jewelry, no matter who the designer, will retain value over the years, and you can even rework it to fit your changing life.
I took my diamond earrings I got when I was 25 and added them to a ring. I have sold gold necklaces that I got for special moments and then taken that cash and bought something I love. It's tempting to spend your money on trendy jewelry you'll wear a few times then get sick of, but I'm telling you, saving that extra money to get something you wear all the time is worth it.
4. Outerwear
I love a classic coat, and I feel like outerwear is definitely worth an investment. A cheap coat will pill, get worn out quickly, and doesn't always have a great cut. You can never go wrong with a long coat in a color that goes with everything (like camel or black), so why not get one that will last a lifetime?
5. Bras
Many people wear a bra every single day of their life. If you're spending $12 on a bra, chances are you have to replace it a few times a year. Save yourself that anguish and put in some extra money up front on a bra that won't fall apart after a few months of wear, and will most likely make a difference in your daily comfort. (Bonus: You'll have to go bra shopping way less frequently).
Where to save:
1. Cashmere
You don't have to splurge on cashmere! I've found that regardless of where I get cashmere, it ages the same way. There's no need to go all out on it. We love J.Crew for cashmere that's on the more affordable side of the spectrum.
2. Wallets
Investing in a designer wallet is a no. Even though a wallet is the lowest price point for designer items, nobody really sees your wallet, and it always gets dirty. Learn from me, and save the money you'd spend on a nice wallet and put it toward a bag you'll reach for all the time.
3. Shoes
Shoes get dirty and will inevitably show their wear over time, which is why spending a lot on shoes is a no-go. Even if you really love them and you want to wear the crap out of them, there are so many mid-range priced shoes that are great quality. I think in this case, it's better get a pair of $200 boots (rather than a $50 pair you'll have to replace every year after they fall apart) knowing you'll take them to the cobbler in six or so years, rather than getting $900+ boots and having to do the same thing.
4. Jeans
There have been so many innovations in denim, and mass brands can make a pretty good-looking jean—no need to splurge! To extend the life of your jeans, make sure to wash them inside out and don't put them in the dryer.