As someone who has a tendency to fly through books in a single weekend and then immediately purchase another from my Goodreads "Want to Read" shelf, I am painfully aware of how quickly the cost of books can add up. It wasn't until an avid reader and giver of great advice (my mom, of course) introduced me to Kindle Unlimited that I realized there was a way to read book after book without dreading seeing each of them on my bank statement.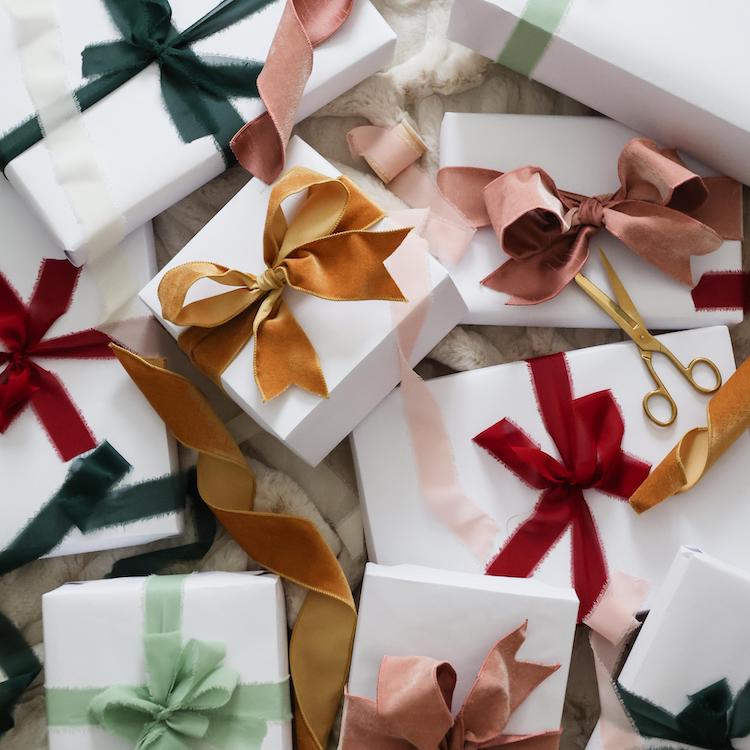 the perfect gifts for everyone—and we mean everyone—on your list
The vast catalog of books (over 2 million titles) on Kindle Unlimited makes the $9.99 subscription cost (after the 30-day free trial) so worth it—you can sometimes even find highly anticipated new books from your favorite authors (one of our editors was shocked to find Colleen Hoover's newest title available). It's truly a book lover's dream and a wallet's saving grace, so even though you can cancel anytime, we don't think you will ever want to once you explore what's available.
Whether you're interested in reading a book that can help you believe in love again or a book that can take you back in time, we have rounded up 19 of the best Kindle Unlimited books ranging from sci-fi to self-help that are available this month.
Romance
Young Adult
Alex Light
When Becca decides to pretend she is secretly seeing someone, Brett finally has the opportunity to get people off of his back about his relationship status. The two strangers form a perfect fake romance, but it quickly becomes harder and more complicated than they originally planned.
Amy Sparling
After Bayleigh is caught spending a little too much personal time on her cell phone, she is sent away to her grandparent's house for the summer without it. Thankfully, the boy next door can keep her company.
This bestselling romance is the first of 12, plus it has an equally as attention-grabbing spin-off series.
Sarah Adams
Cooper James is the opposite of what Lucy needs, so why can't she take her eyes off of him despite her brothers wishes? He is everything she should stay away from, but she simply can't help it. This laugh-out-loud romance will have you downloading the second book before you even turn the last page of this one.
Mystery, Thriller & Suspense
A. R. Torre
Wondering if the grass is greener on the other side? Neena Ryder, Cat Winthorpe's new neighbor, thinks it is. In this suspense novel, Neena is infatuated with Cat's husband, and both women are willing to eliminate every obstacle in their way to achieve a perfect life.
Jeneva Rose
Adam, a struggling writer, is accused of murdering his mistress. Now, his wife Sarah, a successful defense attorney, must take on the most difficult case she's ever had—defending her husband. This bestselling thriller has drama written all over it, and we are totally here for it.
Barbara Davis
Lizzy was determined to distance herself from her family's strange legacy, but when her grandmother dies, she must return to the mystery and tragedy hanging over their land. The journal that Lizzy's grandmother leaves her helps her clear family accusations and accept her legacy.
Historical Fiction
Mary Ellen Taylor
Zara Mitchell is very much used to experiencing death as a hospice nurse, but helping her own ailing grandmother is a much different story. During their time together, Zara's grandmother puts her to work to piece together stories that were left untold from war-torn Italy in 1943.
Fiona Valpy
Can a new perspective turn tragedy into hope and heal a broken heart? This historical fiction follows Zoe, a struggling expat, when she finds a young girl's diary from Casablanca in the 1940s. With the help of the diary, Zoe learns to see the world through the young girl's eyes instead of her own.
Amanda Skenandore
The world of a fabulous film star's wife crumbles when she is forced to quarantine alongside many others at the Louisiana institution known as Carville in the 1920s. To get through, she must find community, purpose, and self-worth in the most unexpected circumstances.
Sci-Fi & Fantasy
Veronica G. Henry
Eliza Meeks feels right at home at the Bacchanal Carnival where she can escape Baton Rouge and be surrounded by fortune tellers, carnies, and other folks with magical gifts just like her. The only problem is that the Bacchanal is an ancient demon's home too, and she's got her eyes on Eliza.
Luanne G. Smith
A grown-up fairy tale? Say no more. Set in turn-of-the-century France, this fantasy follows a young witch named Elena Boureanu, who emerges from a curse to find her world upended. After breaking the curse, she is met with magic, betrayal, and, best of all, a handsome stranger named Jean-Paul.
Business & Money
Daniel Kahneman
If you have ever wondered how and why we make the choices that we make in business and in life, don't wait to download this book by Noble Prize winner Daniel Kahneman. Kahneman explores how our two systems of thinking (fast and slow) shape our judgments and decisions and how we can tap into the benefits of both.
Kim Scott
Learn to become the leader that your team will respect as well as someone they love to work with. This book is required reading for leaders at organizations big and small due to its ability to transform workplace culture and success.
Health & Self-Help
Rachel Rodgers
Find your joy, lean into your power, and start on the path to creating the wealth that you deserve with the help of this book by self-made millionaire Rachel Rodgers. By the end of it, you will have a brand new outlook on your ability to earn more money and the confidence you need to go out and make it happen.
Stephen R. Covey
Stephen R. Covey guides you through each of the habits of highly effective people in this step-by-step Wall Street Journal Best Seller. Adapted from the original classic version of this book, the infographics format is just as impactful while being easier to understand.