Is there anything equally as exciting and terrifying as a new haircut? Not in my world. The anticipation of having a new look runs parallel with the fear of praying you'll like it. And this is especially true for those of us who have loved having long hair for years but are getting the itch to chop it into a shorter style like the long bob we are seeing everywhere right now. The idea of a new look is exhilarating, but you won't know the reality of it until you actually do it.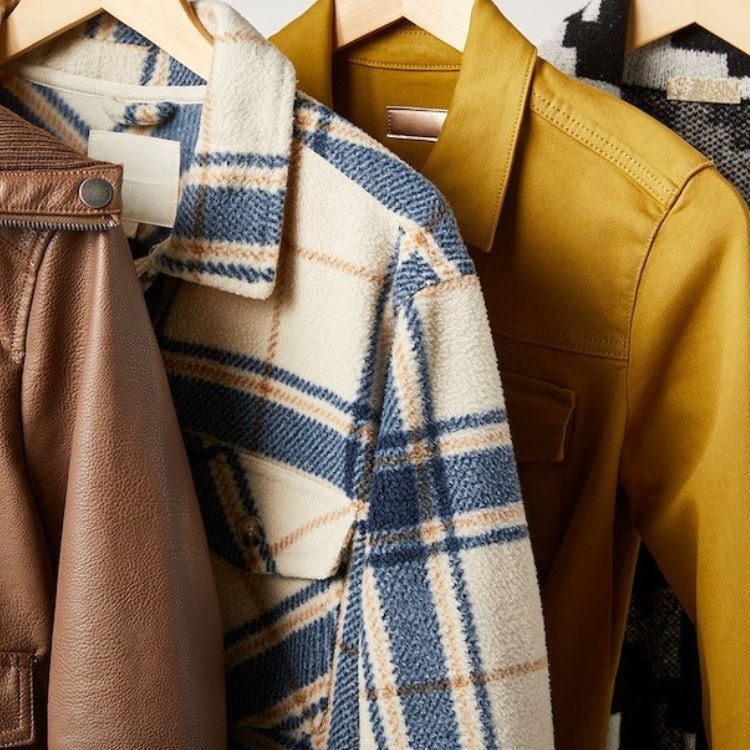 ...and it's wallet-friendly
Anytime I've considered cutting my hair (beyond a standard trim), I have sent countless inspo pics to my mom and sister hoping for feedback on whether or not they think it's a good idea for me. They always respond with "Try it! It'll grow back," and as you can imagine, that has not been helpful in my decision-making process. I love them both dearly, but I'm only talking to the experts about haircuts from now on.
The long bob has always been a popular style because of its just right (not too short and not too long) length which makes girls everywhere want to make the chop. But before you do, I urge you to hear what a few celebrity stylists have to say about it:
1. Everyone can pull it off—if it's done right
Stylists agree that everyone can pull off a long bob as long as it is cut right for their face shape. For example, Michael Duenas, a celebrity hairstylist and the founder of Veluer Creative, says "If you have a long oval face shape and you do a long bob, it will accentuate the length of your face. Sometimes hiding your cheekbones. If you have a long face and you still would like to have a long bob, it is very important to add some face-framing layers or pieces around your cheekbones to bring them back out." The best way to do this, according to Duenas, is with long curtain fringe. Face-framing layers and fringe are also recommended for those with round and heart-shaped faces.
2. Maintain regular salon appointments
In order to maintain the precision cut that a long bob requires, you need to make sure that your stylist has room in their schedule for you about every six weeks. If you go too far beyond that, "you can easily tell if the bob is not clean" according to Duenas. So if you're the kind of person who really doesn't like sitting in a salon chair (*raises hand*), maybe a long bob cut isn't the right move for you based on the required maintenance alone. And no, this is not the kind of haircut I would recommend maintaining with a trim-it-yourself situation.
3. Communicate your hair texture
If you have any sort of natural curl texture, talk with your stylist about it before they start cutting to make sure they understand it. Virginia Gamez, a stylist at Rita Hazan, says that different curl textures "are not one size fits all." Depending on how tight your curls are, they will bounce up and totally change the style once your hair is dry. With that said, Gamez recommends cutting looser curls when they are wet and the Curl Cutting Technique for really tight curls.
Whatever you do, just don't be like 10-year-old me who went to the closest salon next to the grocery store, didn't tell the stylists I had curly hair, and ended up with a haircut that my family still laughs about. Once my hair dried and curled up, it was not cute.
4. Have the right styling tools
Now for the fun part: styling! Gamez recommends using a Mason Pearson brush (because it will give a nice natural bend to the hair) and a flatiron (specifically one by GHD) to add texture and waves.
If you have curly hair, wear it natural to emphasize your curls, or if you want your hair to be straight for your bob, Duenas loves to use a Denman brush for the first few inches of your root and a large round brush for the rest. With this, you'll want to make sure that you're not "bringing the brush all the way to your root as it will bring in unnecessary volume," as recommended by Duenas.
5. Keep it longer to be able to wear your hair up
Have no fear, you can still wear your hair up in your favorite "It-Girl" hairstyle (a slicked-back bun or ponytail) if you choose to cut your hair into a long bob. A collarbone length cut almost always guarantees that you will be able to get your hair all the way up, but a good trick your hairstylist can do is "take the front of your hair and bring it back to where you typically do your ponytail," says Duenas. "This will determine the shortest length that you can go," he added.
If all else fails, find some of the bobby pins that are laying around your house (and in every purse you own) and pin any hairs up that fall onto the nape of your neck.
6. Know what to do when it starts to grow out
Whether you are prone to getting sick of a haircut easily or you just want to be prepared, rest assured that there is a way around the awkward growing-it-out phase. Duenas says that the trick is all in taking the weight out of the ends. He says "It helps to add in some soft graduation to lighten the weight to the ends so it does not hit your clavicle and start flipping out. It also ensures you get nice movement and will be easier to style." If all else fails and you are still getting Jane Jetson vibes, Gamez says to accessorize with hair pins or braids.