Every summer, I play a little game with myself called "sweat or dew?" and this year, the humidity is really making the sweat come out quite a bit more. I spend a lot of time in front of a mirror in the morning trying to get that perfect Instagram model glow, and I notice my dew has quickly transformed to exclusively sweat halfway through my commute. It's seriously exhausting. However, this summer, I'm changing things up.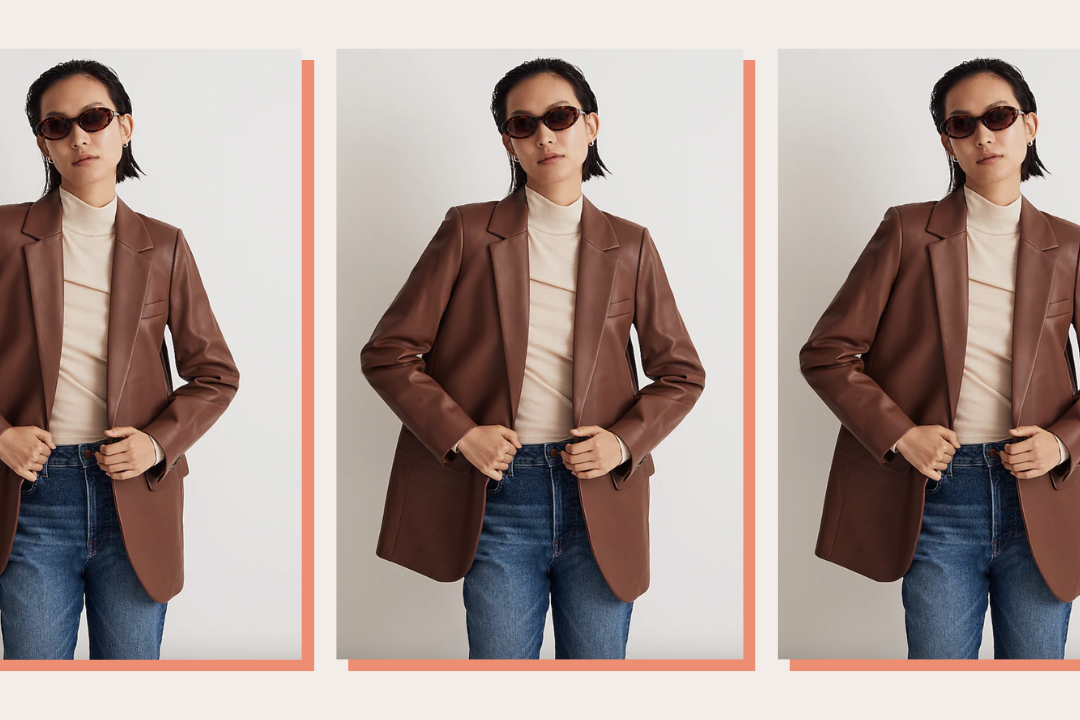 time for your fall wardrobe update!
As much as I love the dewy, natural look in the summer, it doesn't stop me from wearing all my favorite products and trying new beauty trends constantly. This means I have to take precautions to make sure my makeup stays all day and looks fresh even after a few hours of wear. Keep reading for my favorite tips, tricks, and products for a sweatproof makeup routine that won't look crazy by the end of the day.
Primer
If you're not wearing a primer this summer, your makeup will wear off. I repeat: Your makeup will melt off your face in patches, and you'll be lucky if there's even a trace of what you put on in the morning by the time you get home. This is the end-all trick to having amazing skin that doesn't need touch-ups throughout the day.
However, not all primers are created equal, my friends. While a hydrating, moisturizer-like primer in the winter is key to keeping your skin from looking like the Sahara, we need something that will grip onto our faces and hold the makeup in place when we know we'll be sweating up a storm. Opt for either a gel or balm formula. They'll stay tacky once you put them on your face, but this only means it'll hold the makeup and nothing will slip off.
Tula
Multiple TEG editors swear by this primer, referring to it as the IRL Paris filter. It smooths your skin before you apply products, but it doesn't leave you dry like a lot of blurring primers do. You can even use this without foundation to give your skin a little boost without any coverage.
Milk Makeup
This primer is perfect for all skin types. I picked this up as soon as it released (I'm obsessed with everything in the Kush line!), and it's been a godsend since the weather started warming up!
Tatcha
When this product hit the market, it became everyone's new favorite. Not only does it smooth the skin like nothing else (what pores?), but it also has skincare effects to improve your skin over time. Genius!
Waterproof Foundation
On the days when you know your body will likely turn into a sweat machine, waterproof foundation has your back. Many people are drawn away from any foundations with waterproof in the name because they think it's synonymous with matte, drying, or full-coverage foundations. While there are definitely long-wearing foundations out there with those claims, there are many that give a medium coverage and have a natural, satin finish to the skin.

For a seamless application that has a natural look, apply these foundations with a damp sponge. The product will glide across the skin evenly, and you can add more if you want more coverage. I promise, you won't have to touch up!
MAC
This is the foundation I wore for my senior prom many moons ago, and I still swear by it for a long-lasting, dewy finish. This stuff is no joke—I've jumped in a pool with this on (for testing purposes), and the foundation went nowhere.
Maybelline
If you want a more satin finish, this is a long-lasting alternative.
Beauty Balms
Most waterproof foundations have a heavier coverage, so for the days when you want a lighter look, go for some sort of beauty balm. Originally created to be the K-Beauty version of a foundation (because they included skincare, and K-Beauty is all about the skincare—we could take notes!), these products hold onto your face easier than a slippery foundation that's meant to cover every pore on your face.
Because these have less coverage than a foundation, it also isn't as noticeable when they do begin to inevitably wear off. These BB creams will gracefully start to dissipate from your face, but it won't leave you with patches of foundation or come off in sections. If you're working out, you're going to an outdoor event, or your office mates like to pretend it's still winter, these are an easy switch from your normal foundation.
The Lip Bar
We love a beauty balm that's also good for the skin, like this one from TLB. It's ultra-lightweight and comes in a few shades specifically for tan to deep to dark skin tones (a shade range that is often unrepresented in complexion products alone, let alone BB creams).
Laura Mercier
This is arguably the most well-known tinted moisturizer in the game, and it's not just hype. This product has a light-to-medium coverage (which is solid for a tinted moisturizer) and dries down to a natural, skin-like finish that makes it stay on your face all day long. If you prefer a bit of a dewier look, try the original.
Powder
If you know anything about makeup, you'll probably be aware that setting your cream or liquid products with a powder will make it last longer. This is a makeup rule many of us have been following since we first started wearing it! However, there are a few tricks to keeping the summer dew while making your full face last in the heat.
First, make sure you're applying all of your creams and liquids before going in with any powder products. So instead of applying your concealer and immediately going in with a powder, it's wise to do concealer, any cream bronzers, blushes, or highlighters, and then setting it all with a translucent powder.
If you want a really dewy look a la your favorite Instagram makeup artists (looking at you, Katie Jane Hughes!), only put powder on the areas that actually get oily. This might be different for everyone, but the center of the face (nose, forehead, and chin) is usually the culprit. Use a small brush to lightly tap the powder in those areas, keeping the rest of the face powder-free and shiny AF (in the best way, of course).
I also recommend setting your liquid cheek products as well if you really struggle with your products coming off during the day. If you use a cream blush, go in with a powder blush in the same shade to keep it in tack. The same goes for bronzer, contour, and highlighter!
The powder you use can also have a lot to do with how to keep your makeup on without sacrificing the precious glow. Some powders are formulated to mattify the oiliest of skin while others blur the skin and set whatever is underneath. For those of us going for a natural, dewy look, you'll want a product like the latter.
Hourglass
Please, bury me with this powder, because I don't want to ever be without it. This powder melts into the skin like nothing else, and it keeps your skin radiant without creases.
Fenty Beauty
This Fenty powder is for my oily-skin friends out there. This will keep your oils at bay for hours and hours. I'd also recommend this for baking!
Waterproof Mascara
This sounds like a no-brainer, but we're going to hone in on the absolute best of the best here. Whether you're going for "no makeup" makeup, everyday, or glam, there's a waterproof mascara for the occasion this summer. Waterproof is amazing for making sure there are no smudges along the lower lashline, and it helps hold your curl all day long.
L'Oreal
This is the mascara they use on the This Is Us set, so you know it must be seriously waterproof!
Lancome
Go for a little drama with this mascara. It separates, lengthens, and volumizes to make you look like you're wearing false lashes.
Cream Eyeshadows
Some hot days, you want to wear as little as possible, and that's OK! Other days, you still want to feel like yourself and enjoy getting all dolled up. For those days, cream shadows are the way to go. While they are a little sheerer than a normal powder eyeshadow, a cream or liquid shadow adheres to the eyes and adds a wash of color that is easily blendable. You can go for a matte option to keep it really neutral or go with a shimmery texture to give a wet, glimmery look to the eyes. The possibilities are endless!
Glossier
I can't talk about makeup without talking about Glossier—it's just not in me. The Lidstar shadows are my favorite way to add a little something to my eyes and be out the door in minutes. I love using these as liners too!
Rare Beauty By Selena Gomez
If you're opting for a monochromatic look this summer (it's trendy and extremely easy to master—highly recommend), Selena Gomez has you covered with these liquid shadows. Once you apply them and blend out, they stay all day.
Danessa Myricks Beauty
If you want something seriously waterproof, these shadows are your gal. Made by professional makeup artist (and my absolute idol) Danessa Myricks, these have "artist" written all over them. They come in tons of shades ranging from classic neutrals to bright neons.
Lip Stains
While a liquid lip sounds like the go-to option for a hot summer day, a lip stain is the real shining star. Liquid lips can generally be drying and mattifying, which is the last thing you want to deal with on your lips all day long. Instead, a lip stain will give a wash of color across the lips that keeps them hydrated and comfortable. There are neutral and bright options, so you can go from day to night in an instant.
Bite Beauty
Bold lip colors are trending every summer, and 2022 is no exception. I've been loving the popsicle lip look, so I gave these a try, and they're perfect. The three shades are gorgeous on every skin tone, and they look amazing when you wear them full-color or blotted and blended into your lip line.
Fresh
Nude lip lovers, this is for you. I won't say these last all day long, but they definitely feel comfortable and moisturizing the entire time you're wearing them. Since they're a light wash of color, it's easy to reapply because they don't goop up or get flaky on your lips.
To create your own lip stain, swipe on a regular bullet lipstick and rub the edges to create a softer look. Blot with a tissue, and you're good to go!
Setting Spray
You can't talk about long-wearing makeup without a setting spray. What started as a way for drag queens and makeup artists on set for weddings and films to keep their makeup locked down (drag queens even use hairspray sometimes—wouldn't recommend!) is now in the hands of those of us who just sweat, like, a lot.
Urban Decay
I can't recommend anything other than All Nighter for a long-lasting setting spray. I can't imagine a setting spray getting any better than this. Use this, people. Your makeup will last all day long and look less powdery, and it's just refreshing. What else could you want?