Although getting ready is a time many people dread in the morning, it's truly my saving grace. Nothing gets me more excited to hop out of bed than doing my skincare, applying my makeup, and fixing my hair. But I wasn't always this way; there were times I would rather do anything but get ready for work or school. However, I'm here to share the trick to get you up and at 'em, ready to take on the day, all before 9am. If you're not a beauty-lover, this might not be your cure-all treatment for tired mornings, but a few simple ways to revamp your beauty routine to feel better in the morning doesn't hurt anyone.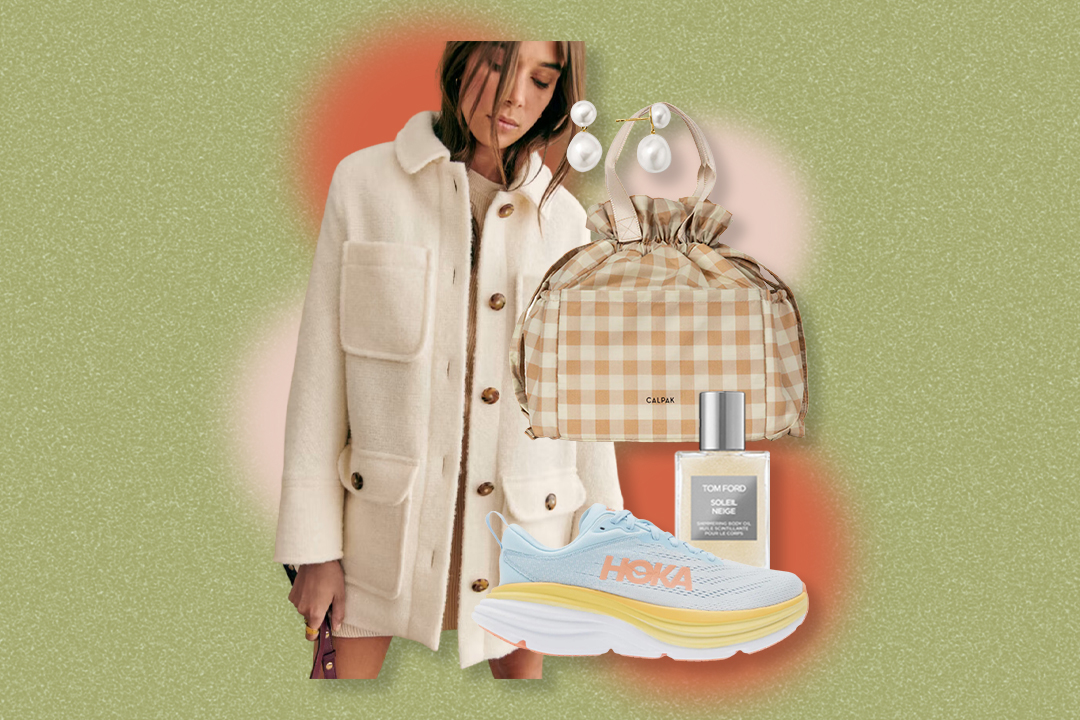 1. Good-Smelling Shampoo and Conditioner
Remember when the most important thing about your shampoo and conditioner was how good it smelled? I'd like to go back to that for just a sec. While I absolutely need my hair products to nourish, clean, and moisturize my strands, it's pretty awesome to have good-smelling hair too. Shampoo and conditioner is something we use quite often, so it should be a sensory, luxury experience (regardless of how much you spend on it).
2. Blush
Adding a little blush to your cheeks makes you feel alive and fun, but it's important that it's a formula you love. If you have to worry about it being too pigmented or that it won't show up, you won't have fun using it, ultimately defeating it's purpose as a mood-boosting product to use in the AM. Instead, opt for a formula you love. This summer, I'm reaching for bright shades almost exclusively, and I love anything that comes in a cream format because it looks dewy and fresh on the skin. A classic peach is my recommendation to everyone—it looks good on basically any undertone, and many brands have varying shades that work for light to dark complexions, ranging from light apricots to bright oranges.
3. Hair Mask
A hair mask is one of the most underrated forms of self-care, and it's easy enough to do in the shower. Although you might need to hop out of the shower and eat breakfast while it soaks up in your hair, it's a super easy way to add some extra moisture to your hair that is oddly satisfying and relaxing.
4.
Sheet Mask
Applying a sheet mask in the morning and catching up on the news, celeb gossip, your YouTube subscriptions, or your current read is one of the many joys of having a little extra time in the morning without our typical commute. Not to mention, it'll make your skin look extra dewy and hydrated before you put anything on. While this probably isn't feasible for every day (like putting on a little blush), it's a nice treat to add once or twice a week.
5. Bronzer
Who doesn't feel like a new person the second they apply bronzer? Whether you like to add a little contour or want that sunkissed bronze look, adding a bit of bronzer to the perimeter of your face does the job. Again, I love cream products for the summer, but I'm also loving using a matte powder bronzer on top to lock it in place. A tip I learned from a makeup masterclass: use a shimmery bronzer similar to your skin tone (currently, I'm reaching for Kosas's bronzer in "Light") all over your face for a glowy, summer goddess look.
6.
Perfume
People (including myself!) often forget that perfume is a beauty product. It isn't just about masking our body odor; it makes us smell sophisticated or sweet or sexy—whatever you like to emit into the universe! (That's a very hokey way to look at fragrance, but just go with it.) There are lots of options for perfume, and everyone wants something different, but here are a few our editors love that won't totally break the bank.
7.
Bright Lips
Obviously, popping on a bright lip is a pretty easy way to make your day a little extra exciting. But don't assume you have to go old Hollywood red to be bold. Bright lips have come a long way, and your options in terms of color and formula are quite vast. Orange, coral, fuschia, purple, and neon reds are all fun colors that don't feel as classic as MAC's Ruby Woo. This summer, we're also seeing bright glosses and stains that feel less heavy while still being fun and "cool girl."