From spring through autumn, I spend almost all my free time at home on my porch. It's perfect for everything from my morning coffee to working from home to dinners and drinks with friends. I spent a while curating the outdoor decor on my porch, and even though the space isn't overly big, it's perfect for every occasion.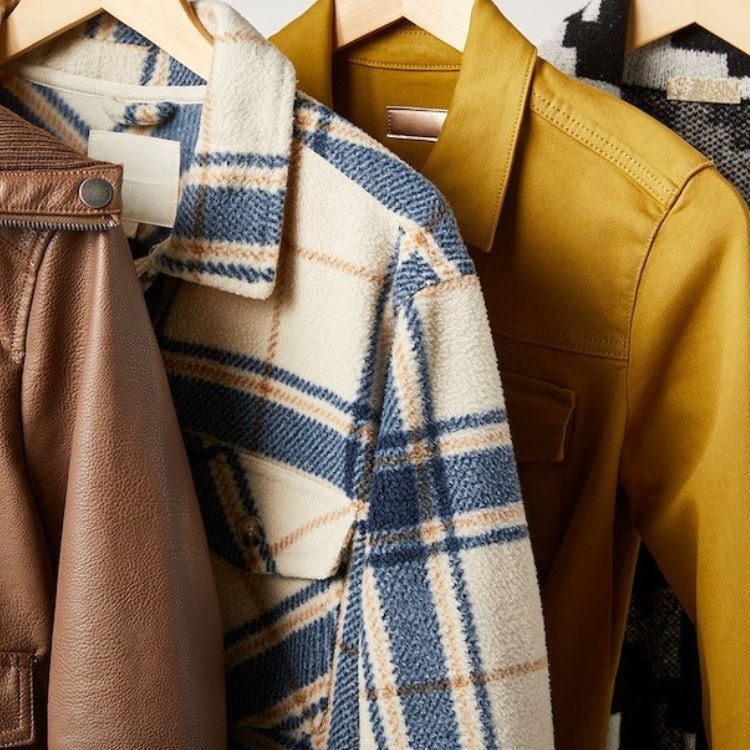 ...and it's wallet-friendly
Over the years, I've had porches with only enough room for a single chair. But I've also had spaces large enough to fit couches, chairs, plants, and even a projector for outdoor movie nights. No matter the size, I've learned how to make the most out of my outdoor space—because there's no way I am missing out on enjoying my sunrise coffee. Whether you're working with a tiny apartment balcony, a modest front porch, or a whole backyard with a deck, these outdoor decor tips will help you transform it into an oasis.
1. Maximize your space
It's possible to turn any-sized outdoor space into your happy place. You just need to get creative and maximize the area you're working with. By no means do you need to sacrifice your personal style or comfort just because you're tight on square footage! The key is to choose outdoor furniture pieces that are appropriately sized for your space and needs.
For lounging solo, choose pieces like an outdoor accent chair, along with a small table to place a drink or a book. If you want something chic and simple, a bar cart and a set of stools will turn your outdoor space into an intimate date night spot. If you've got a slightly bigger area, bistro seating or a loveseat with a coffee table are great options, especially if you want to hang out with friends or share your space with a roommate.
Larger outdoor areas, like patios and yards, are perfect for hosting dinner parties or summer cookouts. You have plenty of room for a dining table and additional chairs, and you can even incorporate bench seating.
2. Add some greenery
You don't have to have a green thumb to incorporate plants in your outdoor decor. This year, I bought fake plants for no-fuss outdoor decor, but I've been adding fresh blooms to my outdoor table every week for a little something extra.
If you want to add real flowers and plants to your outdoor space, consider hanging planters, plant stands, or a variety of containers to bring in some plant life. But there's no shame in opting for faux florals if that better suits your skills and lifestyle.
3. Use lighting to set the mood
I'm one of those people who prefers accent lighting in my home rather than overhead lighting, and that still applies on the porch. My current apartment came with an outdoor light, but I couldn't tell you the last time I flipped it on. At night, I instead turn on the strings of lights that I've wrapped around the railing and light my outdoor candles for a fun yet relaxing vibe.
Outdoor lanterns are another great way to brighten your space. Small ones are perfect for additional table lighting and accents, while larger lanterns work well for lighting up patios and yards.
4. Choose a rug to tie it all together
Outdoor rugs add another level of coziness and relaxation to an outdoor space. Before you shop for your rug, make sure you've measured and mapped out where your furniture will be. There are many sizes of rugs and a few different ways you can lay them out, so you want to be sure your rug fits perfectly. And don't forget to double-check that your rug is meant for outdoor use before you roll it out.
5. Accessorize your outdoor oasis
Once you've got your outdoor furniture, rug, greenery, and lights, it's time for the finishing touches! Bring out your personality and style with accessories. Outdoor throw pillows are a must to cozy up your furniture, and extra blankets are great to have on hand, especially for cool summer nights. If your patio or deck gets full sun during the day, an umbrella is a nice touch that will ensure your space is still bearable before the sun sets.
If you love to host (and have the space for it), you might consider investing in some bigger accessories as well. A grill is a no-brainer for anyone who's big on cooking. And if you love s'mores (who doesn't?), a small fire pit would be perfect.
Don't forget a great outdoor dish set. Aim for something unbreakable, complete with plates, bowls, cups, and serving trays. That way, you can enjoy drinking or dining al fresco without worrying about broken glasses. Use a small bar cart to store your dishes and drinks while you enjoy your outdoor space all season long.