For the first two years of our relationship, my boyfriend and I had no shortage of new and exciting date nights. Even though we were long-distance, we had a lot of fun dates over FaceTime and many adventures during visits. Once we lived together, we felt like we had already done a lot of the fun activities in our area. We could travel more, but crazy work schedules meant we needed to plan very far in advance. I wanted a way to get more spontaneous with our date nights while not getting too crazy with the planning that went into it.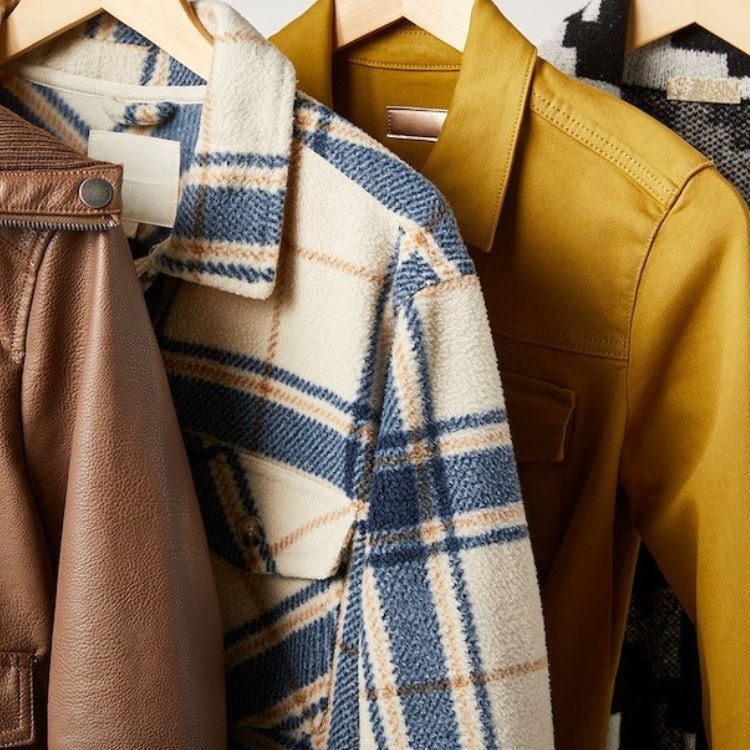 ...and it's wallet-friendly
Recently, I was scrolling through TikTok and saw that a couple had made a date night jar. I immediately texted my boyfriend and told him we had to make a date night jar. Later that day, he joined me on a trip to the craft store as I went on about how much fun the date night jar would be. I love to get crafty and add some excitement to our date nights, so this activity was perfect for us.
A date night jar is exactly what it sounds like—a jar (or any container) full of fun ideas for date nights. The dates in the jar can be anything from going to the movies, one of your favorite things to do, something adventurous, or new activities you've wanted to try together.
Why you should make a date night jar
I love love, so I tend to romanticize most things my boyfriend and I do together. Trip to Target? Romantic. Doing the dishes together? Romantic. Going for a walk? Romantic. You get the gist. But, the trip to the craft store to create our date night jar and come up with the list of dates together? That actually was pretty cute and romantic.
When you create your date night jar, you'll spend quality time together and bond as a couple. Not only in the moment but on future dates. All you need to get started is a jar, popsicle sticks or slips of paper, and a list of date ideas.
For our date night jar, we picked out a glass jar with a copper top, a bag of 75 large popsicle sticks, gold stickers, and a pack of colorful markers. We used the stickers to write "Date Night Jar" on the outside. Then, we wrote one date idea on each popsicle stick, and if something were season-specific, I colored the end so we're sure never to pick a summer date in the middle of winter.
The best thing about making this is that you can reuse the date ideas or continue adding new ones whenever you'd like.
How & why you should document each date night
I've always been the type to photograph everything. My brunch, the cute things my cat does, the sunset, and of course, date night. Sometimes it's just a picture of my boyfriend sitting across from me at dinner or a selfie in the car on the way. They're memories I love to look back on, even if the pictures are just for me.
Your date night jar dates will be memorable. But there's something so special about taking a picture on your date night to capture the moment. So, make an album on your phone just for the date night jar, or create a physical scrapbook you can keep adding to as you go on more dates.
25 ideas for your date night jar
Here are 25 ideas to get you started with your date night jar. Add activities unique to you and your partner, be as adventurous as you'd like, and most importantly, have fun!
Host an at-home movie night
Go to a local brewery or winery
Get dressed up and go to a fancy restaurant
Get tickets for a baseball game (or whatever sport you enjoy!)
Cook a meal together
Attend a paint-and-sip night
Solve an escape room
Try axe throwing or bowling
Go to a comedy or improv show
Indulge yourselves at a bakery or ice cream shop
Enjoy seasonal activities like ice skating, holiday light shows, apple picking, or a haunted house
Spend the day at the lake or beach
Treat yourselves to a professional spa day
Wake up at sunrise and go for a hike
Have a picnic in the park
Go on a double date with your besties
Have a bookstore date
Have an at-home spa night with face masks, champagne, and massages
Have an "unplugged" date night
Attend a class you've wanted to try, like cooking or pottery
Have a little friendly competition with a game or a bake-off
Go to a festival or local event
Spend the day (or weekend) at a nearby getaway
Go to an amusement park or carnival
Play the Target date night challenge