This year is unofficially the year of romanticizing our lives. It's our time to embrace all the joy we can, enjoy the little things, and celebrate the lives we've built for ourselves without shame. This might sound a little deep when I'm here to talk about dinner parties, but that's because a dinner party is so much more than food. OK, the food is a pretty important part, but the real magic of a dinner party comes from the company, the conversations, and the ambience.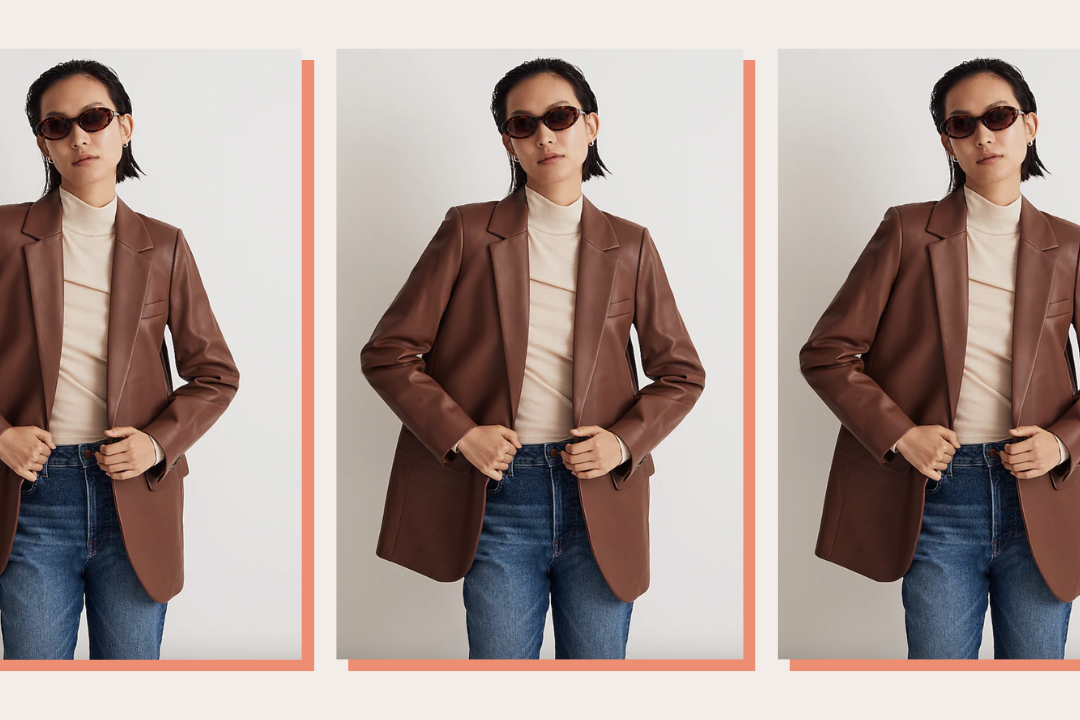 time for your fall wardrobe update!
If you've been seeing a lot of dinner parties on your TikTok and Instagram feeds lately, you're not alone. It seems like everyone is getting their best friends together for a night of delicious food, wine, and quality time. Hosting a dinner party may seem highly involved and complicated to plan, but trust me—it's actually pretty manageable and, most importantly, extremely fun. Consider this your guide to hosting a dinner party without the stress.
The Everygirl's Guide to Hosting a Dinner Party
1. Plan, plan, plan
Everything you need for a dinner party can be pulled together with a bit of planning and preparation. The basic details you'll need to decide early are the date, time, vibe, suggested dress code, and menu. To make it official, design a cute invite and send it to your guest list. And, of course, don't forget to clean and put the finishing touches on your space on the day of your dinner party.
2. Choose a theme
In my opinion, you don't need a special occasion to throw a dinner party—the dinner party itself is the occasion. But choosing a theme for the event will set the tone for everything from the menu to the decor to the outfits your guests wear.
There are tons of unique dinner party themes to choose from. A few that I've seen lately include an astrological sign party, where everyone dresses according to their sign's aesthetic, and a "bring a friend other people don't know" party—a silly name for a theme, but it's a genius way to introduce your friends to one another. You can also choose an aesthetic, like this gorgeous fairy-themed party, or celebrate the season with a Pinterest-perfect vibe.
3. Curate the menu
You want your menu to be a focal point of the night, so think of dishes that are elevated, delicious, and filling. If you're looking for a simple menu hack, follow this easy formula: appetizer, light course, main course, dessert, and drinks. Here are a couple of sample dinner party menus to get you started:
Italian-inspired: charcuterie board; burrata salad; homemade pasta with sauce; tiramisu; wine and espresso martinis (The espresso martinis are optional but highly encouraged because they're delicious.)
Mediterranean-inspired: baked pita chips with tzatziki, hummus, and whipped feta; Greek salad; balsamic chicken with couscous and baked zucchini; lemon ricotta cheesecake; Aperol spritzes
You could also have a pizza night, sushi night, or tapas-style dinner with your friends. These menus have endless options and will allow you to make several different dishes for your dinner party.
4. Decorate your space
Now, time for the decor. Pay attention to detail and pull out your fanciest pieces that you might not use on a typical day. Set the table with a tablecloth and linens, place settings, and candles for ambiance. I love to add colorful candle holders like these to my dinner table for a fun accent.
For an added touch of sophistication, handwrite or digitally design and print the menu for the evening along with name tags. When you're thinking about seat assignments, try to seat your friends next to people they may not know very well. Dinner parties are a great opportunity to spark new friendships.
No matter what the theme of your night is, add some floral arrangements. My secret? Grocery store flowers—they're affordable and beautiful, and everyone will love them.
5. Cherish the moments
Hosting a dinner party is the perfect way to get everyone you love in one room, just because. You could even make it a monthly event with different themes and menus or create a rotation with your friends for who's hosting. Share a meal with your favorite people, fill the night with laughter, and romanticize your life—because you deserve it.