While for some people porn is a great way to get in the mood, explore your sexuality, enjoy masturbating, or have a shared adventure with your partner, for others, porn can be the opposite. Porn might be emotionally loaded, bring up shame, or visual stimulation just might not be your thing. Perhaps you haven't found any porn you like, or on the opposite end of the spectrum, maybe you've exhausted your favorite porn and you want to switch it up. While it may feel like porn is the only option for getting in the mood, this isn't true. Getting in the mood and creating a steamy, sensual, or spicy sexual experience doesn't have to involve porn at all. Read on for eight porn alternatives to try.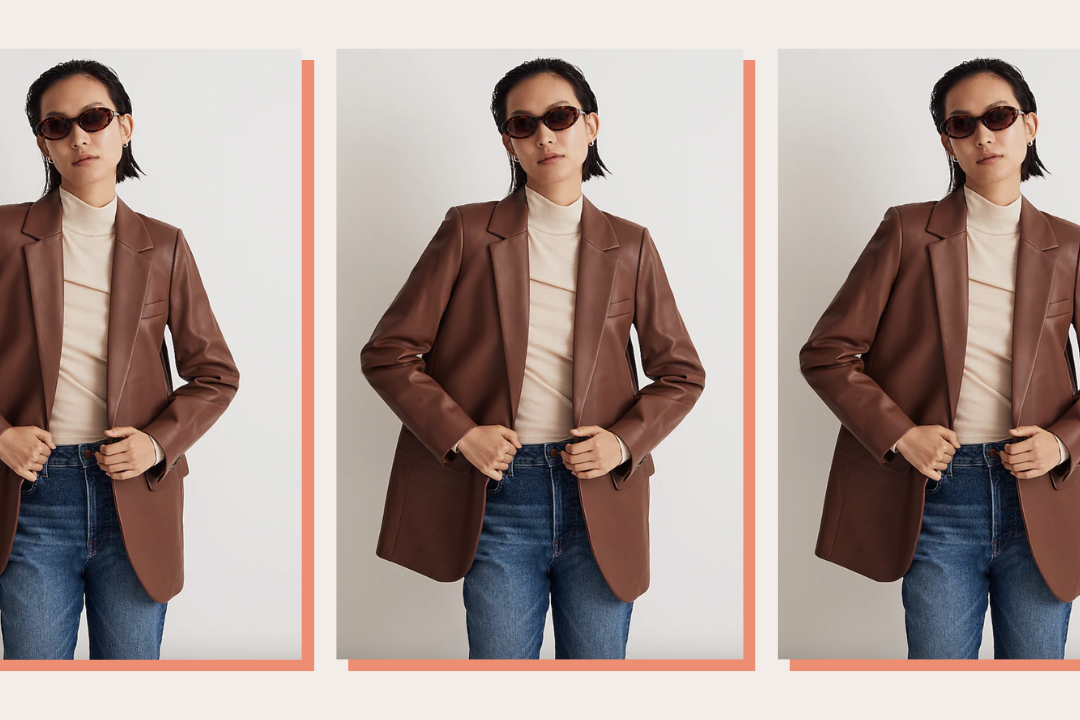 time for your fall wardrobe update!
8 Things To Get You in the Mood if Porn Isn't Your Thing
To be totally honest, it takes a while for me to get in the mood. I'm not the kind of person that just thinks about sex and wants to have it. I need some sort of sexy stimulation in order to get turned on. So porn, and alternatives to it, have been crucial to my sex life. And I'm definitely not alone. This is super common and if your desired style is like mine, it's important to have activities you enjoy to get turned on. Here are eight ways to get in the mood, if porn isn't your thing.
1. Listen to short, sexy stories
If watching porn isn't your thing, perhaps listening to spicy stories about love and sex will make your heart—and body—throb. Known as audio porn or audio erotica, this kind of media can be a huge turn-on. Instead of watching performers get it on, audio erotica has detailed accounts of sex and love that allow your mind to fill in the mystery of the appearance and relax into the spicy tidbits.
Sexuality professor at California State University Fullerton, Dr. Tara, explains that "some people are much more stimulated by sounds than visuals." She recommends "Listening to a 5-10 minute episode, laying in bed, closing your eyes, and imagining you're one of the characters or just there watching, start touching yourself." You can take a free test drive on audio erotica platforms like Dipsea.
2. Read erotica
As imaginative beings, says Dr. Tara, reading sexy stories can be very stimulating. Erotic books have steamy sex stories ranging from sex between long-term partners, one-night stands, kink, and queer reads. Erotica is written to turn on the reader and you can incorporate it by reading on your own before masturbating, before partnered sex, or reading it with your partner to get in the mood.
Not just that, but as you read erotic fiction, it allows you to insert yourself into the story, and leaves room for you to fantasize about what the characters look like and set your own scene. There is so much erotica—spend time looking at different books and choose one that reflects the type of sex you enjoy.
3. Put on a sexy playlist
For many, getting in the mood is about feeling sexy and confident, and giving your brain the erotic stimulus it needs to get turned on, and music can be just that thing. Consider what songs make you feel sexy and confident, as well as the songs that connect you to your body and make you feel emotionally present. Put on headphones and tune in before you plan to have sex. Even more, you can make a playlist and listen to it aloud while you get it on. There are actually pre-made sexy playlists, like this pleasure playlist created by Afrosexology.
4. Explore sexy ASMR
By now it's probably crystal clear that sounds can be a highly stimulating way to get in the mood, but did you know that there's actually sexy ASMR? If sex noises make you hot (um, hi, it's me!) ASMR can be a fun and equally tantalizing alternative to porn. "I literally just listened to the sound of pussy licking the other day," says Dr. Tara. "You can close your eyes and imagine a sexual partner being there and doing sexy things to you. There are lots of ASMR clips on the internet. Choose one that satisfies your desires."
5. Incorporate sexy smells
While many of us are aware that watching or listening to sexy stuff can get us turned on, smells can also do this. You might choose soothing smells to help you relax, comforting smells, or even smells you've associated with sex, like massage oil. You can get in the mood with smells by lighting candles, spraying rose water on your pillows, using a body wash with your favorite scent in the shower, dispersing it in an air diffuser, or burning incense.
6. Take a bath
I know, I know, seemingly all sex advice says to take a bath to get in the mood, but for some, it really can help. Warming your body increases blood flow which is important for getting turned on. Not just that, but in order to get in the mood, your brain has to release the things inhibiting you from arousal, which for most people is things like stress and tension in your body.
Even more, a bath can easily be paired with listening to sexy stories and music, lighting yummy candles, or adding your favorite scent of bubble bath. If you're getting in the mood for solo sex, consider grabbing a toy and enjoying yourself in the tub.
7. Do a sexual meditation
Sexual meditations are designed to help you be present in your body and build arousal. "It allows you to slow down, feel all the sensations in your body, and think sexual thoughts," says Dr. Tara. To use a sexual meditation to get in the mood, you can start with a simple guided 10-minute meditation. Dr. Tara, for example, has her own sexual meditation you can listen to. Alternatively, you can research sexual meditation and learn to do it on your own, unguided.
8. Get emotionally connected
While this might sound like a boring way to get in the mood, for many, like me, emotional connection is crucial for building desire. Feeling cared for, seen, safe, and connected to your partner can get you in the headspace you need to enjoy sex. Consider putting your phones and devices in the other room and taking turns with your partner talking about your day. Think about what makes you feel emotionally connected, and ask your partner if they're willing to do that for you.
Getting in the mood is important for creating opportunities for intimacy and sex, whether it's partnered or solo. Having activities that work for you and that you *actually* enjoy is equally as important. Take your time exploring different activities and remember, it's ultimately about your enjoyment, so take what you like from the activities and leave what you don't.