Since the phrase "happily-ever-after" was invented, many of us have been taught that when it comes to love, success is determined by how everything works out in the end. Rom-coms, one of my favorite genres, almost always end on a high note, when the couple that has been struggling to be on the same page for the whole movie finally gets together. Then the movie ends, and we rarely get to see what happens next, unless we're gifted a sequel. I seek out romantic comedies especially when I need a morale boost or a break from a stressful day because I know there will be an uplifting resolution in the end, with some laughs along the way. (At least for the main characters. There's always a supporting character who gets left at the altar or broken up with, which I'll get into.) As much as I love that familiar adrenaline rush when the main characters finally realize they were meant to be together, I think perhaps it's time we see a different happily-ever-after in some of our rom-com storylines.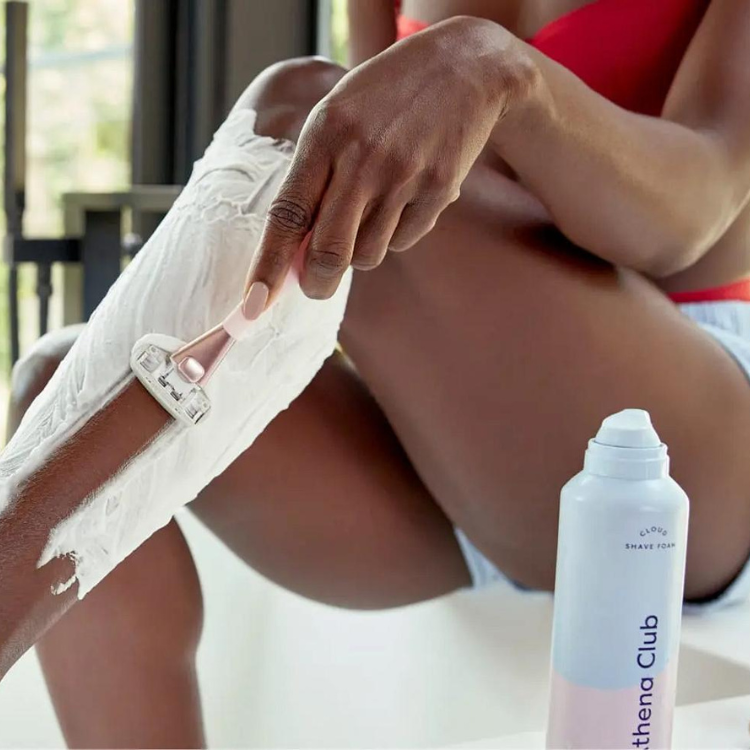 "This razor gave me the silkiest, smoothest shave I've ever had! I never get any cuts or scrapes, even on those hard-to-shave places."
Much like anything in life, I think the journey is the most important part of the love we experience. And with any journey, there will be ups and downs. Not everything will lead us to "the one," if such a thing even really exists. Whether we like it or not, movies and entertainment do make deep impressions on us regarding this topic, especially when we're growing up. As much as I adore the "it all works out in the end" concept of my favorite rom-coms, I would love to see some relationships that don't work out—where the end goal is not love or marriage. For full transparency, I say this as someone whose favorite book and movie are Pride and Prejudice. I have loved rom-coms for a lifetime. That being said, here's why I think this new approach is important:
Heartbreak Can Be the Greatest Form of Growth
While heartbreak or unrequited love can be the most painful, all-consuming experience, when I look back on those moments in my life, I am so grateful for them. They were always turning points that moved me into a new era of my life, and eventually on a new, brighter, truer path. For anyone who has seen the movie Love Actually a million times, I deeply relate to the character that shows up on the sidewalk outside of Keira Knightley's character's house. For anyone who hasn't seen it, the character silently holds up several signs that have writing and images on them, expressing his love. He then walks away, knowing they can never be together, but feeling uplifted because he's finally told her the truth. When Ted Lasso mirrored this moment last season in a very cute scene, my heart was filled with joy. I think that particular scene gets referenced in so many other movies and shows because it taps into an important human experience: when heartbreak becomes a way to heal and move forward.
It is often only in the supporting character's journeys that we see this type of loss and heartbreak in traditional rom-coms. We especially see this in wedding rom-coms, in which one of the main characters is getting married, but they're actually in love with someone else. My Best Friend's Wedding, Made of Honor, The Wedding Planner, literally anything wedding-related that J-Lo is in, I could go on and on with examples. All movies I love (very much), but next time I watch them, I'm going to keep my eye on the supporting characters and see what I can learn. However, as Kate Winslet's character in the movie The Holiday says: "You're supposed to be the leading lady of your own life." Perhaps being the leading person in your life doesn't have to involve a partner.
Not Falling in Love Doesn't Mean It's the End of Your Journey
If I had a dollar for every time I had a huge crush on someone, I would be able to buy my own rom-com production company and make lots of movies where the relationships don't work out. For context, I am one who thrives on crushes, and I'm not just talking about my teen years. I have, in fact, had a crush on Elijah Wood (who I have never met) for decades, but that is a story for another time. While many of my crushes didn't work out, most of the rom-coms I watch do. I often wondered what would have happened if the stories had a different ending. What if, in 13 Going on 30, they hadn't found each other in the end, despite all the lessons Jennifer Garner's character learns? Or, in the more recent rom-com Your Place or Mine, what if the main characters never connect and simply go their separate ways? Perhaps they would find a new path that could also be considered a happily-ever-after.
There Are Many Forms of Happily-Ever-After
I've been thinking about phrases like "true love" and "the one" and "happily-ever-after" and "my person" (looking at you, Bachelor and Bachelorette franchises) and I think we need to unpack them. If our end goal is to find "the one," we might miss out on the great loves of our life that don't fit into our expectations of what the perfect partner may be for us. And if movies show us there is only one outcome and then the story ends, we're missing out on representation of the new happily-ever-afters that are constantly arising throughout our lives as we change and grow. Don't get me wrong, I will still cherish my favorite rom-coms and tear up when couples get together in the end. However, I think some newer rom-coms will hopefully start reflecting a different perspective—because more and more people are realizing it's an incredible experience to be single and thrive, at any age. With this balance, we're more able to see a realistic and progressive version of what it means to be a human (in love or out of love) in today's world.