This summer, I moved from a 450-square-foot studio apartment to an almost 700-square-foot one-bedroom. It's still small, but with so much more space to work with, I realized that I would need to get quite a bit more furniture. Not only did I finally have an actual bedroom, but my new apartment also has a dining room and a bigger living area. Keeping all of this in mind, I knew that I wanted to fill my apartment with as much secondhand furniture as possible.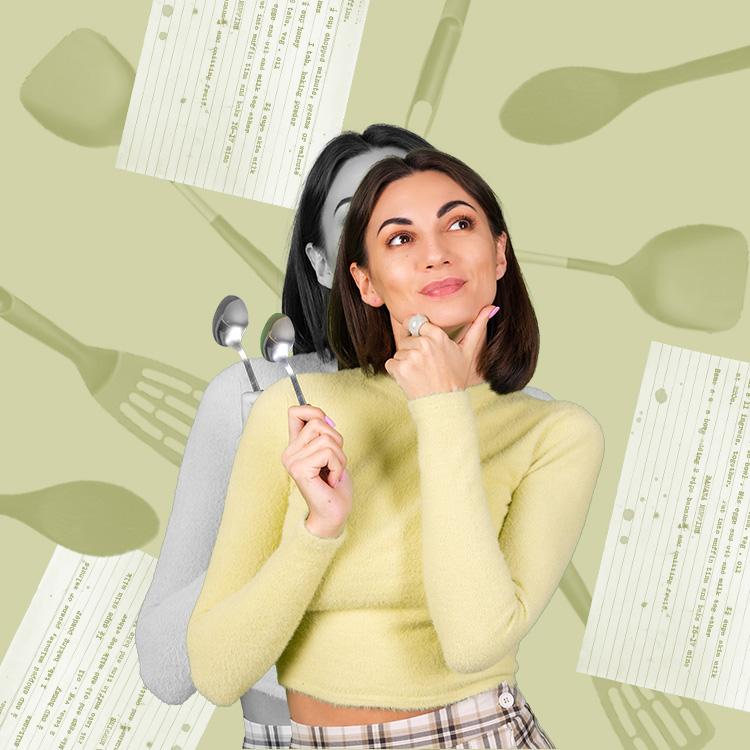 high in protein, good for gut health, and anti-inflammatory? yes, please!
Buying (or finding!) furniture secondhand is an excellent way to furnish your home without spending a fortune—which is all too easy to do—but it's also an awesome way to be kinder to the environment and shop more intentionally. Above all, though, decorating your home with full-of-character secondhand furniture that you love is fun. There are few things more rewarding than knowing that your space is a collection of items you've searched out and personally curated to be unlike anyone else's.
From Facebook Marketplace to in-person resale shops and everything in between, there are a ton of resources for buying all things used, pre-loved, vintage, and antique. I'm sharing my best tips and tricks for secondhand furniture shopping from my own experiences, plus a few of my favorite finds.
Check Facebook Marketplace like it's your full-time job
I'm not kidding when I say that during the time period in which I was looking for furniture for my apartment, I checked Facebook Marketplace every morning right when I woke up (and to be honest, I still check it at least once per day). This is not only the best way to see the newest postings, but the more you interact with Facebook Marketplace—by saving posts, messaging sellers, and viewing listings—the more your algorithm will serve you the things you are looking for.
For example, if you're constantly viewing listings for mid-century modern furniture, you'll start to see a lot more of it. I would also recommend checking Marketplace at different times throughout the day because you never know when the piece of your dreams will appear. Turning on local delivery in your desired mile radius is another great way to narrow the listings down to what you really want to see.
Keep an eye on the side of the road
This might sound silly, but when you're on the hunt for secondhand furniture, don't forget to keep your eyes peeled as you drive or walk around. I'm not kidding: The set of four vintage Cesca-style chairs in the photo of my dining area below was found for free on the side of the road. With a little bit of TLC and combined with the table I found for $20 on Facebook Marketplace, they perfectly fulfilled the vision I had saved all over my Pinterest boards. If you live in a city and own a car, you might consider taking a weekend drive to the suburbs to look for garage sales as well.
Try out other apps and resources
If you're looking for something specific but can't seem to luck out with Facebook Marketplace, don't forget about the other resources for buying secondhand furniture. Nextdoor, OfferUp, Craigslist, Etsy, and eBay are all great options for expanding your search. In addition to these apps and websites, check out local neighborhood resources for information about garage sales, estate sales, and sidewalk sales.
Another awesome resource for vintage furniture is Instagram. There are people who have made a career out of finding and reselling the best antique and vintage finds, and I've found that quite a few sell mostly through Instagram. You can find a lot of these shops by searching for "[your city] vintage" in your Instagram search bar.
Ask your family and friends
You might be shocked to learn about all the furniture and home decor treasures in the basements and garages of your family and friends, especially if you have a lot of family in older generations. Some of my favorite pieces have come from the homes of my aunts and uncles, who just weren't using them and were more than happy to pass them off to their next home. Keep an ear out for anyone who might be moving and looking forward to getting rid of some things—a win, win for everyone.
Scour your local resale shops
While this might seem obvious, in the era of all things online, it's worth a reminder to check out your local resale shops. Of course, you can hit the classics like Goodwill, Salvation Army, and Habitat for Humanity ReStore—but in my experience, you're most likely to find the greatest treasures at smaller, local shops. Depending on where you live, you might also be able to find stores with curated collections that match your personal home decor style. Many resale shops also have some sort of online presence, where you can check out what they have before you head in!