I moved into a new apartment about two months ago, and nearly all of my walls are still empty. I went from a studio to a one-bedroom, so the thought of decorating that much more wall space feels very overwhelming to me. Not only is it difficult to figure out how exactly to decorate your walls, but you're faced with pretty hefty costs once you do. Wall art can be expensive by itself, but then you also need to purchase frames, which are even more expensive.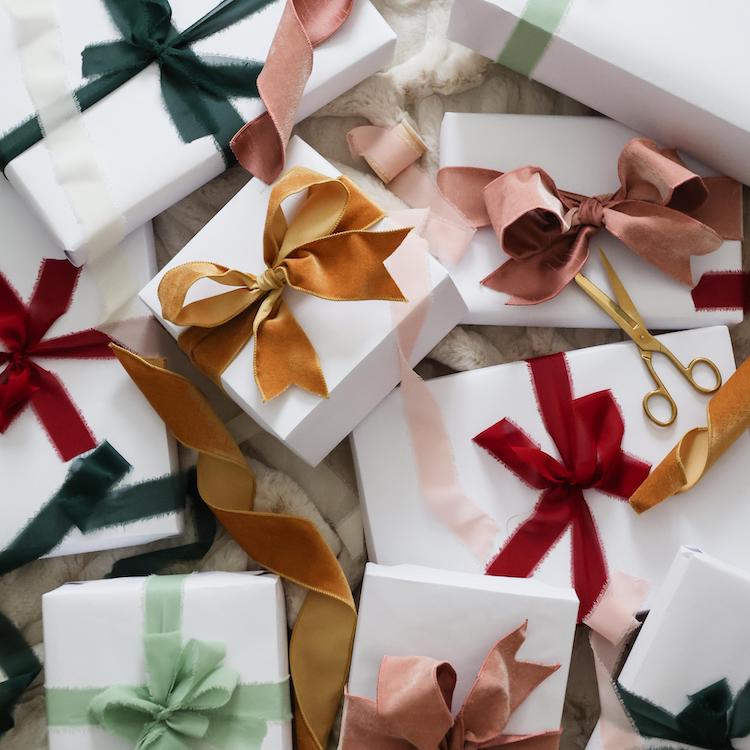 the perfect gifts for everyone—and we mean everyone—on your list
However, wall art can completely transform a room and make it look a lot more put-together, so I've decided that I can't put off the project any longer. Even though I've decorated and tried to refresh my home aesthetic, my apartment still feels unfinished and not quite yet like a home with all of its empty white walls. That's why I took to our company Slack channel to ask for my coworkers' best tips and tricks on wall art that doesn't cost a small fortune.
Everyone had amazing ideas to share—from where to get free art online to how to put together a gallery wall—so we wanted to share our best tips with all of you.
Ally, Chief of Sales & Marketing, shared that her favorite way to fill her home with art is to go the less traditional route. She recommends collecting art and other unique items from antique stores and thrift shops or while you're traveling. She also reminded us that wall art doesn't have to just be prints—it can also be free postcards, flags, scarves, and more. Not only does this tip save you money (and help the Earth!), but it means your wall art will be unique and meaningful to you and your family.
Our Fashion Editor, Maddie, suggests searching Pinterest for a gallery wall template before you start planning and hanging. There are tons of options out there, so you'll have no trouble finding one that fits your specific wall space and personal style. Most layout templates are labeled with dimensions, so you can see exactly what size prints and frames you need to order. These free templates are the ultimate money-saving wall art hack because they reduce the probability of any planning errors that will require you to purchase more frames or art.
You don't have to be a professional photographer to use your own photos as art in your home. Everyone has snapped some photos on a trip that they love to go back and look at. A lot of vacation destinations are naturally beautiful, so you can get great photos without much experience. After a bit of simple editing, print and frame your photos for an instantly chic and timeless look, especially if you make them black and white.
If you're on home decor TikTok, you've probably seen people share that you can download public domain—AKA copyright-free—art completely for free from a few different sources. Art enters the public domain after a certain amount of years, so a lot of the work from artists before the 1920s is available for download. Other than Wikimedia Commons, some of the best places to download art are the National Gallery of Art, The Met, RawPixel, and ArtVee. These are high-resolution downloads, so you can get them printed wherever you like in any size you need.
An easy way to upscale old art—either from a thrift store, a discount store like HomeGoods, or anything you may have laying around your house—is to paint over it yourself. This way, you already have a large canvas to work with (and most likely a frame or finished edge), and it's more affordable than starting from scratch. There are a lot of different ways you can go with this, but one of the most foolproof options is to make your own abstract art with plaster or paint.
Similar to downloading public domain art, you can also find free high-resolution photography and stock images from numerous sources online. Our graphic designer, Kirra, recommends downloading images from Unsplash, printing them at your local print shop for an ultra-affordable price, and using Ikea frames. You can also find great stock images on Pexels.