There are enough skincare brands on the market and morning and nighttime skincare routine videos on the internet to confuse anyone who is trying to improve their skin. Whether you have skin that is oily, dry, combination, sensitive, acne-prone, dull, or something in between, there is a method and a brand that claims to have all the "right" answers for you. It can be frustrating to try it all and still not feel like you're getting the results you want. But this method that has gone viral on TikTok recently might just be the answer to your skincare woes.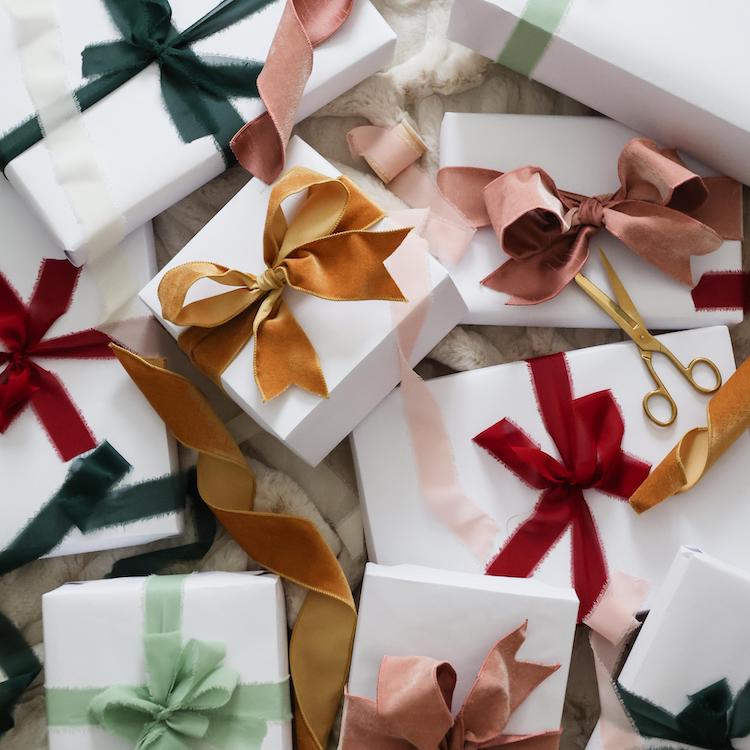 the perfect gifts for everyone—and we mean everyone—on your list
Dr. Whitney Bowe has multiple TikTok videos with millions of views on her method, Skin Cycling™. So, naturally, it's totally disrupting the industry. But the first time I heard about Skin Cycling™ was on The Blonde Files podcast when host Arielle Lorre interviewed Dr. Whitney Bowe. Lorre commented on how Skin Cycling™ has changed her skin for the better even after just a few days. Since I'm easily convinced by any podcast host boasting a product or method (shoutout to Arrae and AG1), I was immediately interested. Here, I am breaking it all down for you:
What is skin cycling?
According to Dr. Whitney Bowe, Skin Cycling™ is "a thoughtful, strategic method for cycling through your nightly skincare products to drive the best results." So, instead of using your skincare products on top of each other all in one night, this method takes a "less is more" approach. It encourages you to cycle through your products in a four-night cycle.
Dr. Whitney created this method after a decade of treating her own patients as a dermatologist, where she learned that "the top mistakes people make when it comes to their skincare is that they don't build in nights for their skin barrier to recover." This method keeps the skin barrier in mind, knowing that when you use too many products—or products with too high of concentrations too often—your skin barrier can become irritated. It needs a proper recovery break. (If you have tried adding retinol to your skincare routine, you'll know all about the redness and irritation that can come from products with high concentrations.)
By following the Skin Cycling™ method, you're not only giving your skin a much-needed break, but you are being more strategic about what products you use and in what order.
How to skin cycle:
Below is the Classic Skin Cycling™ method. However, Dr. Whitney also has recommendations for an advanced version as well as a more gentle version. No matter which version you choose, start each night with a cleanser and pat your skin dry. Next, apply your exfoliating product or retinoid (depending on which night you're on), and hydrate your skin with a moisturizer to finish. Read on for the Classic Skin Cycling method as well as more tips specific to each night in the cycle.
Night 1: Exfoliation Night
Using a leave-on chemical exfoliating serum over a gritty scrub is recommended, but of course, you can use whatever works for your skin's needs. If you experience any tingling from the product, wait for it to subside before applying moisturizer.
Paula's Choice
Remove dead skin cells, unclog pores and visibly smooth wrinkles with the liquid exfoliant everyone is obsessed with. While salicylic acid gets to work, green tea soothes your skin to prevent irritation.
Summer Fridays
With the help of lactic and glycolic acid as well as niacinamide, this solution promotes cell turnover, which visibly smooths and refines texture overnight.
Night 2: Retinoid Night
Whether you opt for a retinoid that you can get over-the-counter or a prescription, you will use it on the second night of the cycle. If you've never used it before, start with something very gentle for 2-3 weeks. Then, adjust based on your skin's needs. It is important to remember that less is more when it comes to retinoids—you only need a pea size amount to cover your face, another pea size amount for your neck, and two for your chest.
Versed
Great for first-time retinol users, this creamy vegan retinol is a gentle yet effective treatment. With added antioxidants and anti-inflammatories, you'll be in good hands. Plus, it's super affordable.
Shani Darden Skin Care
This high-end retinol is a reader favorite for a good reason. Since the retinol is encapsulated, it is released throughout the night to minimize irritation.
Night 3 + Night 4: Recovery Night
It's time to give your skin some R&R after going to work the previous two nights. Leave your exfoliating product and retinoid to the side. Just use your favorite nourishing and hydrating cream to repair your skin microbiome and barrier. If your skin still feels a little dry, you can layer a few drops of an oil on top.
Cerave
If you're looking for an affordable yet effective daily moisturizer, look to this Cerave lotion. It has essential ceramides that help restore the skin barrier and is fragrance-free, making it perfect for anyone with sensitive skin.
Kiehl's
Made with squalane and glycerin, this cult-favorite facial cream provides hydration that will last for 24 hours and restore skin lipids for a stronger barrier.
Who is skin cycling right for?
As a sensitive-skin gal myself, I started rearranging my skincare routine in my head as soon as I heard about this. I am no stranger to irritation, redness, rashes, and purging, so the idea that I could still use effective products without the backlash was life-changing. But there's more good news: Anyone can follow this method and personalize it for their own needs.
For example, if you do not have sensitive skin, you can level up your routine by adding a second retinoid night. Similarly, you could increase the strength of your retinoid and/ or exfoliating product. Dr. Whitney said, "The 'best' skincare routine is intuitive and adapts to your unique skin needs." So, if you're going to try it out, stick to the same cycle for 2-3 weeks to see how your skin reacts, and adjust as needed.