There are very few wardrobe pieces that stand the test of time, can be worn every day without thinking twice about it, and are actually comfortable. But a good pair of white sneakers? They're the shoes we can't find a single bad thing to say about.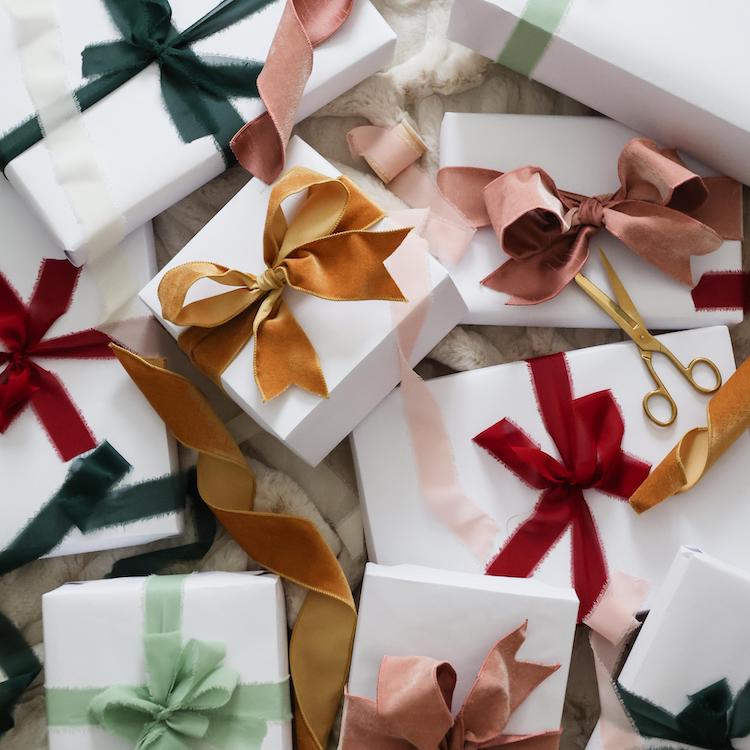 the perfect gifts for everyone—and we mean everyone—on your list
Those white sneakers—or 10, if you're me—sitting in your closet? They're the season-less shoes you can use to your advantage to dress things down and cool things up, from the trendy looks you're wearing this season to the classic ones you turn to when you have nothing else to wear.
Ready to give your white sneakers some more time out of the closet? These are the foolproof ways *those* cool girls we follow on Instagram are wearing theirs, and hey, what's better than a little inspiration?
1. With leather pants and a tweed jacket
White sneakers have a natural ability to dress things down a bit, which works perfectly for this leather-pants-and-tweed-jacket combo. With a heeled boot or loafer, the outfit would feel much more business casual, but with a white sneaker, it's a perfect elevated look for a day out.
2. With trousers and a sweater
Loose-fitting trousers are all the rage this year, and who are we to argue with a denim alternative that's more comfortable? With a pair of trousers, a sweater, and your sneakers, you'll be ready to run anywhere from the grocery store to lunch with friends. To make it even sleeker, opt for a sweater and trousers in the same color to make it a monochrome look.
3. With bike shorts and a blazer
The juxtaposition of a casual pair of bike shorts with a blazer, which is inherently more dressy, results in a cool-girl look that has only one logical shoe choice: a pair of white sneakers. If the weather is more on the chilly side, layer a long-sleeve shirt or mock-neck under the blazer; if it's warm, opt for a T-shirt or tank to stay cool.
4. With all neutrals
The contrast of a shade of brown over all black is a choice that will always pop and feel sophisticated, as demonstrated perfectly here. Opt for black jeans and a black sweater, then put your camel coat over top and finish the look with your white shoes. It's a versatile combination that you can turn to time and time again in the cooler months.
5. With a trench coat and black trousers
A trench coat is one of those pieces that, regardless of your style, you can make work, and this casual-cool combo is why. With a pair of looser trousers, a classic mock-neck, and gold jewelry, the trench is made cool (rather than preppy), especially with the white sneakers completing the look.
6. With a matching sweat suit
One of the best things to come out of the past year is the universal acceptance of loungewear as clothes, and a matching sweat suit is something you should have in your wardrobe not only as the thing to turn to when you want to feel cozy but also as something you can style up for the full streetwear look. The footwear of choice? You already guessed it.
7. With a graphic sweatshirt and distressed denim
Some days call for elevated casual looks, and when that's what the doctor ordered, a cool graphic sweatshirt, distressed denim, and white sneakers could be considered your uniform. Whether you're looking for a cool airport outfit or are just grabbing casual drinks with a friend, this look will never fail.
8. With a shirt dress and sweater vest
Sweater vests are the 2021 trend we didn't expect that has absolutely stolen our hearts, especially when it's styled over a shirt dress. It gives modern-day Blair Waldorf vibes—we're falling into the preppy look that is all the rage this year, but with sneakers, your outfit will feel cool rather than stuffy.
Our favorite white sneakers
and actually look like you tried