Shuffling around the living room to make space for the latest summer home decor is one of the most fun things to do. Sometimes the changes are small—a new scented candle here and a fresh bunch of greenery there—and other times they're more noticeable, like a new throw pillow for the couch or an additional art piece for the bathroom. Come summertime, it's all about lightening things up with linens, florals, woven textures, and cheerful accessories that match the mood we're in when the sun is shining and a margarita's in one hand. Of course, the big investments like couches, rugs, and window treatments remain untouched (and all boucle and sherpa home decor will stay exactly where it is, thank you very much!), but that doesn't mean there aren't plenty of little ways to bring in nods to the warmer weather. Below, we've rounded up 25 summer home decor items to make the most of the season.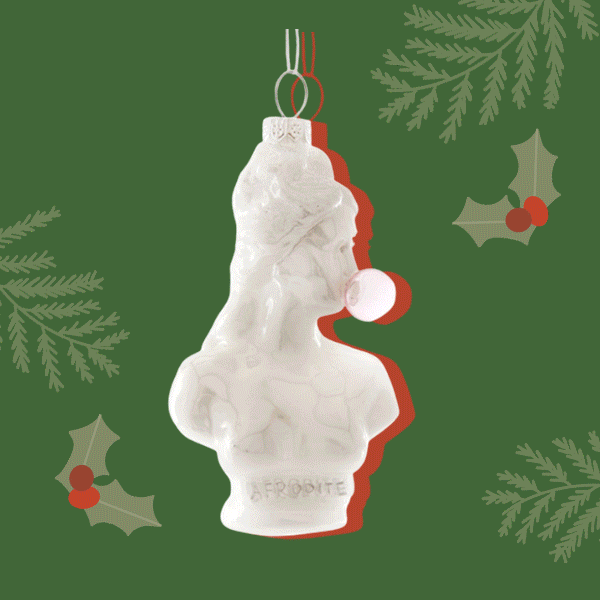 Whether you prefer your tree to be a masterpiece or a beautiful array of memories, there's something for everyone at Carlyle Avenue's ornament shop. Don't miss their expertly curated collection!
Patterned Throw Pillows
Adding patterns is a foolproof way to bring energy to your home, and with longer days and plenty of time outdoors, that's just the vibe we're after. Try swapping in a patterned pillow or two to your living room couch for some extra zest.
Summer Bedding
2021's TikTok home trends told us to expect Cottagecore to take over our homes, and we won't resist that. Catch us in floral printed bed sheets like Kathleen Kelly in her UWS apartment in You've Got Mail. Don't worry if floral isn't your thing though—there are plenty of other dreamy, lightweight summer bedding options that will give your boudoir an instant refresh.
Faux Greenery
If there's a room in your house that feels gloomy or unfinished, all you need to do is put a plant in it. I used to think faux plants were a no, but by my third dead fern, I decided to embrace them, and I've never looked back. Pro Tip: Make sure to style and zhush the branches to make them look as authentic as possible.
Art and Accessories
Bringing in just a few extra special accessories, like a framed art print with a summer scene or a hand-painted vase for fresh flowers from the farmers market, can truly transform your space into an oasis for the season. Focus your attention on surfaces like coffee tables or bookshelves, which are often a focal point in any room.
Festive Tabletop Decor
Entertaining loved ones into the wee hours has never felt as special as it does this year, and we're certainly making the most of it with a few summer-y additions to our tabletop decor. All of these versatile pieces are perfectly in tune with warmer weather seasons, but you can also mix it up and use them year-round to get the most bang for your buck.