It's that time of year again when everyone starts asking, "Where did the summer go?" My teacher friends are gearing up for the first day of school, fall decorations have hit the shelves at Target, and my fiancé won't stop talking about his fantasy football league. Summer is very quickly slipping away, and as always, it feels like I've hardly had time to enjoy it. Don't get me wrong—I've had a fair share of road trips, backyard grill-outs, and days spent out in the sun over the past couple of months. But there's just something about this season that makes me feel like I need to pack every day with fun summer activities or the whole thing was a waste. (Personally, I blame Midwest winters for my sense of desperation every summer.)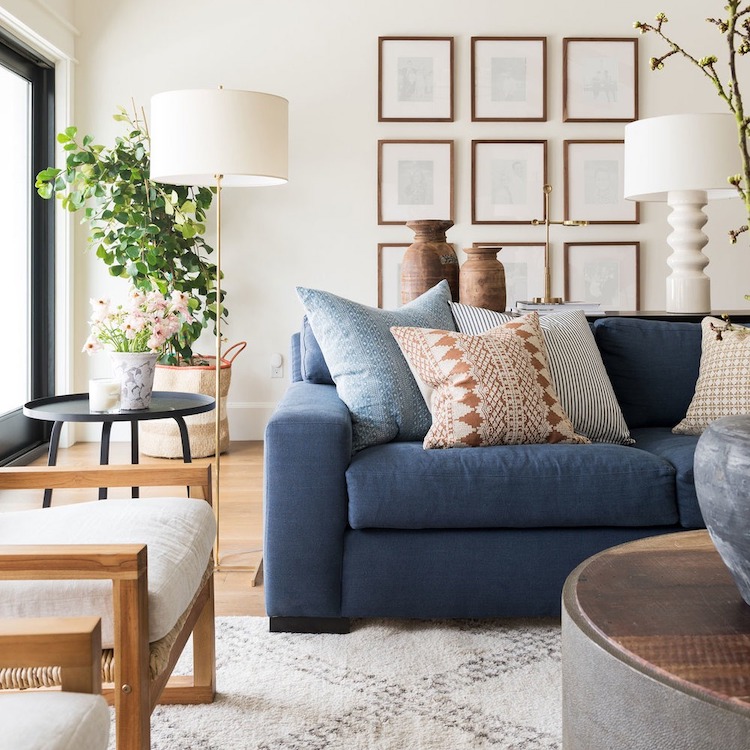 don't make the same mistakes I did
If you too feel like summer is fading out way too soon, let me remind you that we've got all the way until September 22 to make the most of it. Although it might be a little late to start that herb garden or plan a whole vacation, there are definitely some things you can still do to soak up the last days of summer. Tack these end-of-summer activities onto your to-do list to take advantage of what's left of the season and head into fall with no regrets.
Have a bonfire
You know those end-of-summer evenings when the weather finally starts to cool off a bit? That's peak bonfire time, baby. Gather some friends in the backyard or head to a local park with public fire pits and get a blaze going. Make sure you're stocked with hot dogs, buns, and plenty of s'mores supplies for that quintessential summer experience.
Dine out on a patio
It sounds kind of trivial, but getting drinks or dinner on a restaurant patio is one of my favorite things to do in the summer. It makes me feel a little bit like I'm in Europe and always seems special since you can't do it year-round. But for most of the summer, it's been too miserably hot outside to even consider it. As summer comes to a close and the temperatures hopefully chill out a bit, I'm making it a point to enjoy patio season while it lasts. (BRB, making a reservation real quick.)
Find a hiking trail near you
You don't need to live near the mountains to do some hiking (although if you do, I'm jealous!). There are state parks with beautiful hiking trails scattered all across the U.S., and all it takes is a quick Google search to find one near you. Just don't forget to bring plenty of water and bug spray. You may even want to pack a picnic lunch and make a day of it!
Wear that summer outfit
You know the one. That piece you bought at the beginning of the season (perhaps a cut-out sundress or crochet top?) in anticipation of summer date nights or vacations but never ended up wearing. This is your sign to finally wear it out before your summer clothes get shoved to the back of your closet to make room for fall sweaters. It's the perfect excuse to plan one last girls' night out for the summer, or simply throw it on to run some errands. Just be sure to snap at least one cute pic when you do.
Dive into a beach read
Maybe you didn't get the chance to hit the beach or jet off to Europe this summer (hey, me neither), but you can still soak up those vacation vibes through a book. Sure, it's not quite the same as experiencing a summer romance on the Italian coast yourself. But throw on a bikini and some sunnies, grab a beach read, and head outside for the next best thing.
Make a meal with fresh summer produce
I love fresh fruits and veggies any time of the year, but they taste especially sweet in the summertime. Tomatoes, zucchini, sweet corn, watermelon, cherries, and peaches all hit their peak in the summer, so grab some while they're freshest. Fill up a bag at your local farmers' market (or shop the produce section at your typical grocery store) and make a meal of it. Might I suggest a delicious peach salad or one of these easy summer recipes?
Enjoy some outdoor entertainment
Hands-down the best part of summers growing up was heading to the local drive-in movie theater to catch a double-feature. There's just something about watching a movie on a blanket under the stars that never gets old. If you don't have a drive-in near you, check out the outdoor entertainment options in your area. Some city parks host open-air concerts or plays throughout the summer—and they're often free admission!
Head to a local lake
As someone who lives hundreds of miles from the nearest ocean, I can appreciate a good lake day. It's one of those simple summer activities that feel like a bit of a getaway but don't require any planning in advance. Just grab a swimsuit and some sunscreen, find a lake near you, and hop in the car! If swimming sounds a little sketch (some lakes aren't the cleanest, I get that), check out the watercraft rentals. Many parks let you rent paddleboards, kayaks, canoes, or pedal boats for a small hourly fee (often $20 or less). Grab a friend and paddle around for the afternoon for the perfect way to cap off summer.