Unlike the holiday season, I can't bring myself to let my bank account suffer for my fall home decor. (During the holiday season, however, I will quite literally hand over a full paycheck in the name of channeling Buddy The Elf with new ornaments, twinkle lights, and fresh greenery.) I love fall, but the season always seems to pass by so quickly. I feel like I barely have time to enjoy it before I'm putting up my Christmas tree.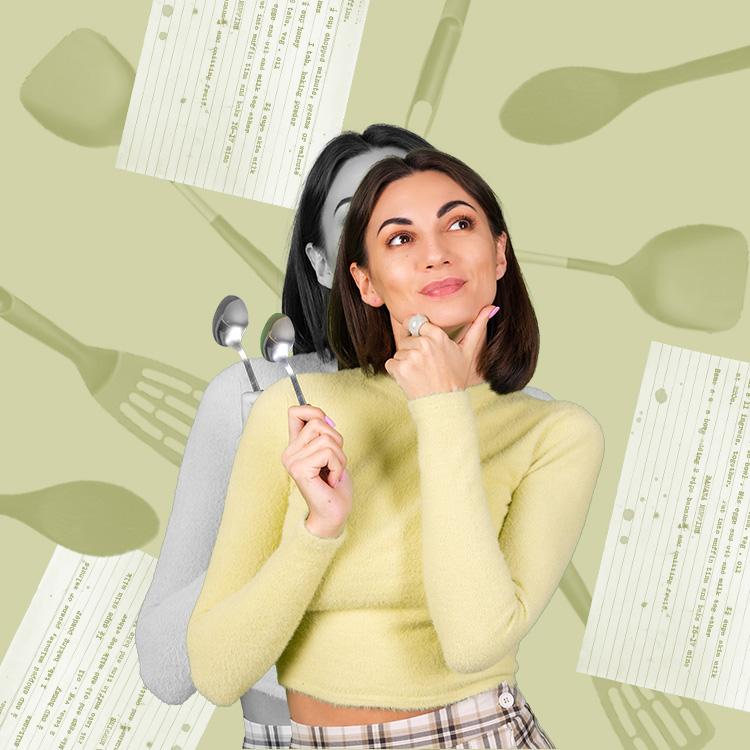 high in protein, good for gut health, and anti-inflammatory? yes, please!
Still, I can't let October come and go without embracing a few changes to welcome the new season and prepare for the next several months of hunkering down, hosting dinner parties, and indulging in movie nights on the sofa. Below, I'm sharing eight simple ways to make your home cozy just in time for fall.
1. Lean into textures and patterns
During the summertime, you want your home to feel light and bright. However, as fall creeps in, it's time to embrace heavier textures and richer patterns. For example, trade your crisp linens for plush fabrics like sherpa fleece, faux fur, and chunky knits. Swap solid-colored pillows and throws for patterned options (think: moody florals, textured stripes, or old-school plaid). Whether in your bedroom or living area, these simple changes instantly add coziness.
2. Create a cozy reading nook
Is there anything cozier than curling up with a book in your favorite chair? Take the experience to the next level by pulling together your very own reading nook. No need to purchase anything new. If you've already got these pieces in your home, a little rearranging is all you have to do! Simply pull an accent chair into a corner, bring in a lamp, add a small table for a candle and a beverage, and voilà! Immaculate, cozy vibes.
3. Opt for candlelight
When the temperatures start to drop, I immediately feel the need to channel the Hogwarts dining hall. Capturing that vibe perfectly, these floating candles used by Mallory of Reserve Home are a magical take on candlelit evenings. But even if you don't go for the floating version, you'll relish the dim lighting and glow of tall, tapered candles as you unwind after work.
4. Bring in layers
The term "fall layers" usually elicits images of jackets and sweaters, but fashion isn't the only area where we advise layering up. Bringing in additional textures to your home cultivates a cozier vibe that feels warm and inviting. It'll leave you happy to trade nights on the patio with evenings on the couch. From chunky knit blankets to velvet throw pillows, we can't help but opt for the "more is more" approach when it comes to fall home decor.
5. Add depth with rust and copper tones
Coppery tones add a natural warmth to your living space, giving a subtle nod to the autumn color change. You can bring in copper finishes through simple accessories like a metal vase, tea kettle, or candlestick holders or by opting for rust-colored fabrics in accent pillows, rugs, or tabletop linens.
6. Swap flowers for autumn branches
Fall is the perfect time to bring the outside in, and there's no need to spend the big bucks doing so. Just forage in your backyard for a few tall branches of autumn leaves and display them in a vase. Trust me. You'll feel like you're roaming through the New England countryside.
7. Treat yourself to a new scent
I always like to fill my home with the scents of the season, and that means incorporating pumpkin spice into my fall home decor. Our sense of smell is one of the biggest triggers of memories and nostalgia, and what would autumn be without a little reminiscing? If you can't get on board with pumpkin spice, try opting for a blend of essential oils, like cinnamon and orange.
8. Use seasonal fruit and veggies as decor
Displaying seasonal fruit and veggies when guests come over is one of my favorite tricks to honor the current season—without spending a ton of money. Just keep a basket or bowl full of butternut squash, pumpkins, or apples on the dining table or kitchen countertop. Since it's something you'll actually use, you won't even have to store them away when the season is over.