Today's millennials range in age from 25 to 40, meaning the youngest of us are settled into our adult lives and the oldest of us have been settled for a bit. But no matter how far removed we are from our teenage years, we all have one thing in common: We can't stop watching teen rom-coms.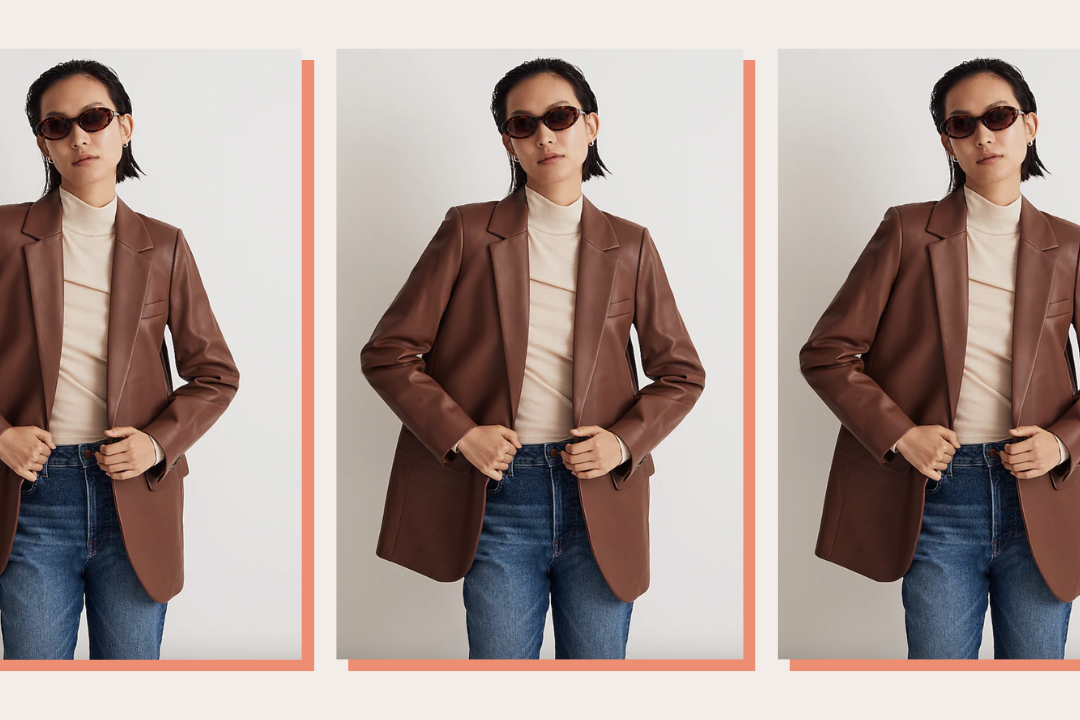 time for your fall wardrobe update!
We happily spend Friday nights on the couch when new seasons of our favorite shows are released, like quarantine-favorite Never Have I Ever. Netflix's top 10 has been dominated by the Twilight series since the movies returned to the streaming service in July. And we can't help but get excited when the latest YA book adaptation is announced. So what is it about these shows and films that keep us pressing play?
There's the romance, of course, but if all we wanted was romance, we'd be just as happy watching romances starring people of any age. There's something different about teen rom-coms—and it's about being a teenager. Let's break it down:
Teens Are More Excited By Love Than They Are Jaded by Tinder
There's a reason why most of the leads of teen rom-coms have never been in a relationship before, or if they have been, all of their previous relationships weren't serious—but this one is the real deal. And that's because there's nothing quite like your first love: when the mere act of having romantic feelings for someone is novel, when holding hands sends butterflies through your stomach, or when your foot pops up during that long-awaited first kiss, like in that unforgettable scene in The Princess Diaries.
Everything about your first love is amplified by that very word: first. So as we argue over what to make for dinner for the 536th day in a row or go on yet another date that leaves us with nothing but disappointment, we love returning to those feelings of our first love.
Mistakes? Teens Can Make Them
What reaction did you have when our favorite Indian-American heroine of Never Have I Ever made the decision to date not one but two boys at the same time? Some of you likely cringed. But if you reacted the way I did, you were jealous. Here was a girl who genuinely liked two boys and didn't know which one she wanted to be with. If I was in this situation, could I date both of them? No, I'm married!
Teens are able to act with fewer consequences than adults. We can watch Devi date both Ben and Paxton knowing that there will definitely be some bumps on the road but that the car won't careen off a cliff. Will dating two people work out? Probably not. But will it end in divorce? Not possible.
Romance Is Great, But It Sure Isn't Everything
It's required that the star of a teen rom-com is looking for love, but she is always also looking for so much more than that. In To All the Boys I've Loved Before, Lara Jean Song-Covey needs to learn what family looks like after her older sister, Margot, leaves for college. In the old favorite She's the Man, Viola Johnson must hide the fact that she's posing as her twin brother in order to play her favorite sport. The Kissing Booth kicks off when Elle Evans needs to raise money for a school fundraiser.
Each of these characters wants—or at least wouldn't mind—a romantic partner, but what they are really after is figuring out their place in the world. As friends and jobs come in and out of our lives, we millennials are realizing that we are very much still figuring life out, too.
Doubt? Teens Don't Know Her
Like millennials, teens can take time to make decisions. But unlike millennials, once teens make decisions, they live with them. After Lara Jean signs a contract with Peter K., we get a swoon-worthy scene of Peter swinging Lara Jean around with his hand in her back pocket, handing her a note, and whispering in her ear. Lara Jean is only pretending to date Peter, but she still goes all in.
It's extremely comforting to watch this because I doubt myself before, during, and after every decision I make, from which loungewear I throw on in the morning to what I said in that meeting last week to where I moved to three years ago.
Let's Face It: Teen Leads Are Hot
No offense to my husband, but he is balding at 30, and the male leads of teen rom-coms, well, aren't. I'm sure I wasn't the only one getting major Taylor-Lautner-in-New-Moon vibes every time Darren Barnet—who also happens to be 30—was shirtless as Paxton Hall-Yoshida in Never Have I Ever. There is no reason to feel guilty for swooning over John B. from Outer Banks because he's played by 28-year-old Chase Stokes. In fact, the actors in adult rom-coms are much further away from the age of the average millennial than that (looking at you, 71-year-old Richard Gere). But if you do prefer an older man, let me remind you that teens have parents, and John B.'s girlfriend's dad, played by 55-year-old Charles Eston, still has a nice head of hair.
Final Thoughts
Millennials may be past the times of dancing around our rooms after a first date. But that doesn't mean we can't return to those feelings of butterflies in our stomachs by turning on the latest teen rom-com. Chances are, you've already seen To All the Boys I've Loved Before multiple times (I know I have), so here are five lesser-known teen rom-coms to fall just as hard for: