Let me start off by saying I am a Bachelor veteran—I'm talking watching-with-my-mom-at-6-years-old veteran. Aside from a few years hiatus in high school, I've seen my fair share of the franchise. I've seen the good: Clare telling off Juan Pablo, then telling off Yosef. The bad: Jason leaving Melissa for runner-up Molly. And the dramatic: Barb, Peter Weber's mom, crying and pleading for him to pick Hannah Ann. The show and its spinoffs have been providing viewers with a hefty dose of entertainment for decades now. But if you ask me, aside from a few iconic moments here and there, the last few years have been anything but dramatic—despite the fact every season is promised to be the "most dramatic" one ever. Now that you know my credentials, allow me to explain.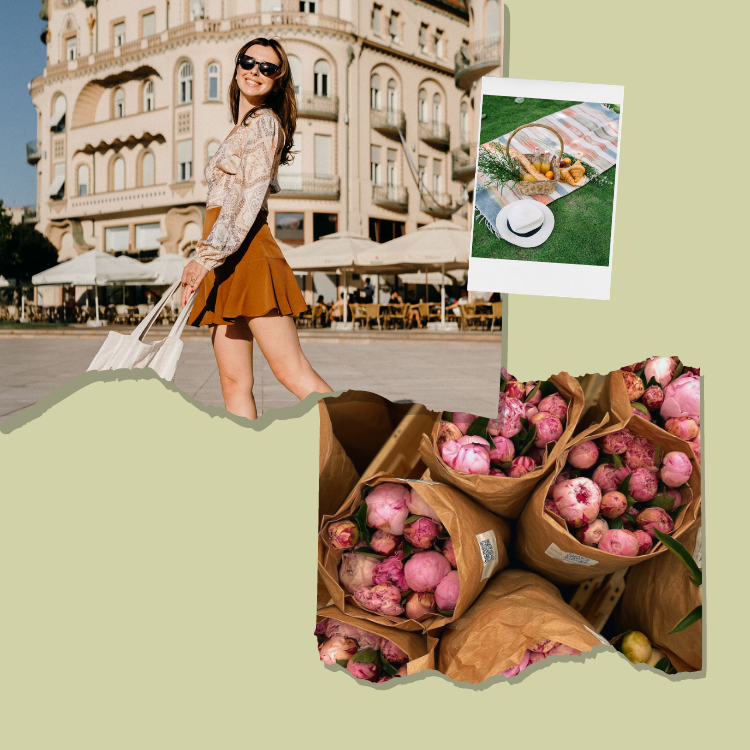 read this if you're in your saving era this summer
My Take
I hold nothing against our new Bachelor, Zach Shallcross. From what we've seen from his approximate hour of screen time, he seems like a decent guy who's "there for the right reasons." However, there was absolutely nothing about what I saw of him on Rachel and Gabby's season that told me he would be a good lead for an entire season. In fact, I feel like I've already seen the season time and time again.
I know I can't be the only one that keeps getting leads confused with one another, because if you ask me, for all intents and purposes here, they're all practically the same person. When it comes to Zach, I fear we're simply getting yet another monotonous season of the same repetitive "drama" we've seen for years now. It seems we can't go a single episode without contestants fighting over getting the most amount of time with the lead, or questioning if someone is there for the right reasons. And don't even get me started on the obstacle course dates where contestants are tested on their athletic abilities and not who they are as people. I ask myself—as a society, aren't we a little over watching men and women mud wrestle on TV?
When I think of the memorable dramatic moments, I don't think of everyone once again questioning other contestants' intentions. Instead, I think of moments like Peter Weber taking Victoria F. on a date to see a country music concert when little did he know the performer, Chase Rice, happened to be her ex-boyfriend. It's these cringe-worthy moments that make us say "the devil works hard, but The Bachelor producers work harder" that we hate to love. And if you ask me, we've been seeing less and less of these moments as the years go by.
Sorry Zach, but something tells me this is going to be the most boring season ever.
Where the Franchise Went Wrong
I'm not sure we have enough time to go into every problematic aspect of this franchise, but to name a few big ones: the fact that we have 27 seasons of The Bachelor and only 19 of The Bachelorette and the producers constantly pinning women against each other. Perhaps most glaring of all, the franchise has been called out time and time again for its multiple racist controversies. And their response to these issues have been less-than-impressive, to say the least. It's clear production has a long way to go in order to make the franchise a safe space for everyone.
On a more superficial level, I believe the entertainment factor of the show has also gone downhill. For one, we haven't had a lasting couple emerge from The Bachelor since Sean and Catherine Lowe in 2013. That's right, no couples that ended The Bachelor together have lasted since 2013 (not including couples from The Bachelorette or Bachelor in Paradise, which have had a tad more success). Could this be because the producers are more interested in manufacturing drama than cultivating an actual relationship? I think so. While I understand viewers watch the show for the drama, the inauthentic aspects we've been seeing aren't exactly appealing, and I think I speak for many when I say we would actually like to see a successful couple emerge from the show for once.
I can't count the number of times two women are mortal enemies while contestants on The Bachelor but end up becoming besties once they hit the beach in Paradise. That tells me that a lot of the "drama" we see on screen likely comes from production choices. Take Shanae for example—she appeared to be everyone's worst nightmare while on Clayton's season, literally getting into arguments over things as foolish as shrimp. But as soon as she stepped foot in Mexico, she became close friends with nearly every cast member. Something tells me there was more to the story than just an oceanic delicacy and the production team had their hand in blowing the 'Shrimpgate' fiasco out of proportion.
On top of repetitive storylines, we also have the tale-as-old-as-the-franchise issue of contestants not being there "for the right reasons." With the rise in popularity of social media and more and more contestants becoming influencers after their season, now more than ever the franchise has become a stepping stone to fame. Of course, contestants have used the exposure of the show to grow their careers since the very beginning, but it's nearly impossible now to believe contestants come on the show solely looking for love (can we blame them?). While this may not necessarily be the fault of the franchise, it certainly isn't making for quality television.
Is there hope for franchise?
The optimist in me, who values the nostalgia of this show, is hopeful there is something to be done to enhance the franchise. The realist, who hasn't been impressed with the production for several years, isn't so sure. So where does change begin? I'm breaking down what the franchise needs to do to make The Bachelor not only watchable, but enjoyable again.
Actually listen to fans when choosing leads
For one, I don't need to see another Clayton, Chad, Chris, or any other variation of the same guy. Unfortunately, this includes Zach. I think it's time for the producers to actually listen to what the fans want to see. Social media was begging for Mike Johnson to be our next lead after seeing him on Hannah Brown's season of The Bachelorette (you know, someone with an actual personality). And viewers couldn't get enough of Rodney Mathews after seeing him on Michelle Young's season and the latest season of Bachelor in Paradise as he seems to be the most lovable and mature participant we've seen in a long time. While I'm sure a lot more thought goes into choosing a lead than just the viewer's choice, I know there has to be more compelling options than those they've been casting.
Promise diversity, and follow-through on that promise
On top of that, we have to see more diversity in leads, participants, and production. When they continue to choose white men with similar backgrounds to be the lead, of course we're going to see the same situations and outcomes that we've been seeing for years. With participants and leads from different backgrounds, fans will be happy, we'll have a variety of content, and also yes, more drama.
Empower the female cast members and leads
Where I do think the franchise has done a good job, for the most part, is in choosing strong female leads recently for The Bachelorette. I loved seeing Michelle Young and Tayshia Adams on my TV screen each week, and I personally could not get enough of Gabby Windey making me giggle every Monday night. When women are empowered on this show, that's where the magic really happens.
We see the women really shine in The Bachelorette and Bachelor in Paradise, but not so much when they're pitted against each other in The Bachelor. Of course, when thirty women are going after the same guy there's bound to be drama (AKA, why we watch the show), but if I hear one more complaint about "Can I steal him for a sec?" I might lose my mind. If I learned one thing from watching Gabby and Rachel's support for one another on Clayton's season blossom into the first ever Bachelorette duo, it's that when friendships are made on this show and women cheer each other on, that makes for better television instead of constant tears and insults.
Viewers have been saying for awhile now that things need to change for the show to stay relevant. Unfortunately, this viewer hasn't seen the updates she's been wanting. The eternal optimist in me is hopeful I'm wrong about this season and the choice of casting Zach as the lead, but let's just say I'm not holding my breath.
What's Worth Watching Instead
Where to stream: Netflix
Best season to watch: Season 2
As I mentioned, one of The Bachelor's main entertainment issues is the inauthenticity of the contestants. The opposite just so happens to be a reason I've been enjoying Love is Blind so much. By taking away the superficial aspects of relationship building, contestants are forced to make emotional connections as they never see each other face-to-face. It's one of those bingeable shows you won't be able to press pause on.
Where to Stream: Hulu
Best season to watch: Season 4
When singles are sent to a tropical location and entirely cut off from reality, let's just say entertainment gold is created. Add in a cash prize and you've got yourself pure viewing pleasure. Thus is the basis of Love Island. Hopeful singles head to paradise with the goal of finding love, having an unforgettable summer, and hopefully winning the pot of gold at the end of the season. Little do they know, twists and turns are around every corner waiting to test the connections they've been making.
Where to stream: Netflix
Best season to watch: Season 2
Every now and then we need to watch something that's solely for entertainment's sake, hence why reality TV is so beloved. One guilty pleasure show I can't get enough of is Too Hot to Handle. Contestants are chosen because of their conventionally good looks and the fact that they are sexually adventurous. These "sexy singles" are sent to a beach (seems like a theme here, no?) under the premise that they will be having the summer of their dreams. Little do they know, the number one rule is that they can't be sexually active, and if they are, the hefty cash prize dwindles with every make-out sesh.
Where to stream: Discovery+
Best season to watch: Season 4
When it comes to reality shows about love, it's nice when there's at least a little bit of success with the couples that leave the show together (something we're entirely lacking from The Bachelor). One show that has seen its fair share of successful relationships is 90 Day Fiancé. In this show, couples are given just 90 days to decide if they want to get married or end the relationship. 90-Day Fiancé encourages its participants to learn as much about each other as they can, to truly commit to the process, and to approach every interaction with the right intentions.