Whether you're challenging yourself to dry January, or the weather is far too cold where you are to even think of going out of the house, spending a Saturday in has never sounded better. I love a night out as much as anyone, but the older I get, the more and more appealing it is to actually spend my weekends taking a break from the liveliness of the work week (plus, waking up without a hangover is extra magical once you hit your mid twenties). I've actually started to look forward to the weekends where I don't have any plans, and one of my favorite ways to fill my time is catching up on all of the great shows that have come out on our favorite streaming platforms.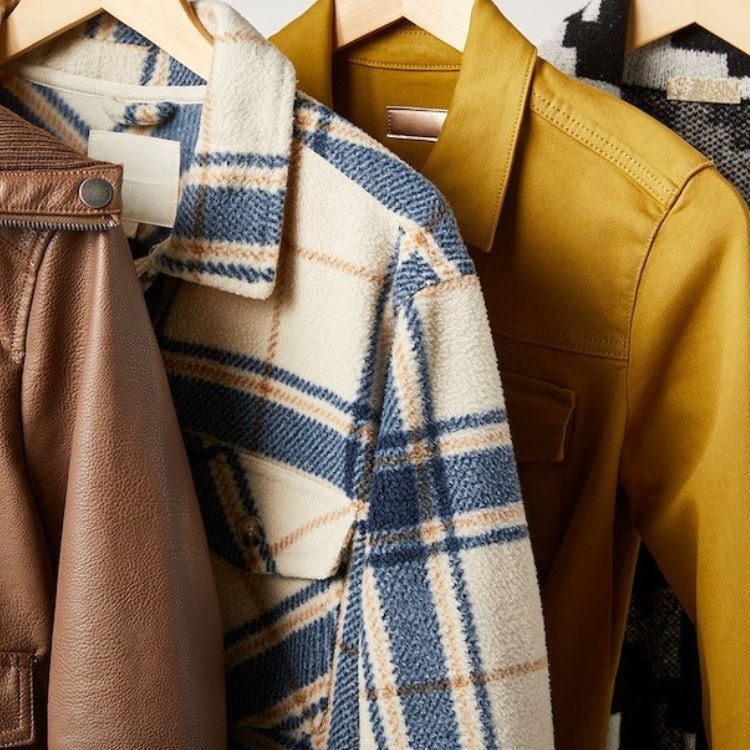 ...and it's wallet-friendly
It seems like now more than ever shows have gotten incredibly easy to binge. With the popularity of limited series, seasons with fewer episodes, and shorter episodes all together, it's easier than ever to keep up on all of the good content out there. I can't think of a better way to spend a cozy Saturday in than with my favorite snacks and good show that I can breeze through in no time. If you're not sure where to start, look no further. We've got 20 of the best bingeable TV shows you can binge on your Saturday in.
Where to Stream: HBO Max
Number of Episodes: 10, 2 seasons
I can say from personal experience that it's absolutely possible to binge this entire show in one evening. But, even after two seasons of endless belly laughs, and a few tears, you'll be left wanting more and more of the gals at Essex College. (Lucky for us, season 3 is in the works!) Writer, producer, and top tier comedian Mindy Kaling brings us the story of four freshman college girls from different backgrounds who room together at their university. Together they learn all about love, self-exploration, and relationships.
Where to Stream: Netflix
Number of Episodes: 8
If, like many of us here at The Everygirl, you couldn't get enough of The Addams Family growing up, this is a show you need to put on immediately. The iconic character of Wednesday Addams finally gets the spotlight she's always deserved. After pulling quite the stunt at her public school to get back at some bullies who were after her brother Pugsley, Wednesday is sent to Nevermore Academy, a school created specifically for society's outcasts. After a spree of murders occur in the area, Wednesday takes it upon herself to solve the case, often endangering herself and others.
Where to Stream: HBO Max
Number of Episodes: 6, 2 seasons
If the all-star cast of The White Lotus isn't enough to draw you in, we know you'll be hooked on the satirical plot. Several vacationers set out for a relaxing trip to The White Lotus resort in Hawaiian paradise. But, over the course of a week, each passing day brings a dark twist associated with each traveler's psychosocial disorder.
Where to Stream: Netflix
Number of Episodes: 20, 3 seasons
Imagine this: you're given the opportunity to work in Paris for one year. Knowing that it's sure to be the most magical year of your life, would you say yes? The timing of this opportunity couldn't be more perfect for Emily, who just got out of a long term relationship. She's excited to challenge herself and build her career in Paris for one year. And build her career she does, along with meeting new friends, learning about herself, and getting herself into a love triangle or two.
Where to Stream: Netflix
Number of Episodes: 8
It doesn't get much more interesting than a dark comedy, and The Woman in the House is one you won't want to press pause on. After losing her daughter in the worst way imaginable, Anna's life couldn't be more in shambles. Her husband has separated from her, she's barely working, and her nights are filled with too many bottles of wine and watching her hunky neighbor across the street from a chair in her living room. When she witnesses a heinous murder and no one believes what she saw, she must take it upon herself to figure what happened in the house across the street.
Where to Stream: Netflix
Number of Episodes: 10, 3 seasons
Another dark comedy that will capture your attention stars Christina Applegate and Linda Cardellini. Jen recently lost her husband in an hit-and-run accident—an unsolved case she's determined to solve. At a support group she meets Judy, someone whose personality is opposite of hers in nearly every way. The two become unlikely friends who bond over loss and wine, all while Judy aims to keep a dark secret unrevealed to Jen.
Where to Stream: Paramount+
Number of Episodes: 10
For all of our fellow Yellowstone Stans, don't be discouraged that you have to wait around for a new season to premiere someday. While you wait, you can see where it all began. See how the Dutton clan founded the iconic Montana ranch in 1883. You'll love seeing the parallels between characters and get a glimpse of what the Wild West was like way back when. In true Taylor Sheridan fashion, the series is full of adventure, legendary love stories, and a fight or two. Plus, if you're needing more, be sure to check out 1923 also available on Paramount+.
Where to Stream: Netflix
Number of Episodes: 7
If you prefer your Saturday night in a little on the spooky side, we know The Watcher will keep you up all night. Based on true events is the story of a small family that moves into their dream home in New Jersey to get away from big city life in New York. Little do they know, their dreams of peace and quiet will soon be disrupted by unnerving letters they receive in the mail explaining that a "watcher" has been looking over their home for decades. With shocking details about members of the family and jarring threats, the family grows uneasy in their new home.
Where to Stream: Netflix
Number of Episodes: 6
If you never miss an episode of your favorite true crime podcast, finished Dahmer in record time, and follow crime cases closely, head on over to Netflix to put on Woman of the Dead ASAP. With the difficult goal of solving her husband's murder, Anna could have never known the dark secrets she'd uncover in her small town.
Where to Stream: Hulu
Number of Episodes: 8
Whether you were around in 1997 to witness the drama go down firsthand or not, the story of Pamela Anderson and Tommy Lee is fascinating to anyone. Based on The Rolling Stones article of the couple back in 2014, Pam & Tommy takes a look into the three year marriage of the couple. When the couple's sex tape is stolen from their home by a contractor, it quickly winds up on the internet for the world to see.
Where to Stream: Netflix
Number of Episodes: 8
Based on the novel by award-winning thriller author Karin Slaughter, comes a mother/daughter tale like you've never seen before. When Andy and her mother, Laura, are dining at a local restaurant, a mass shooting takes place. After Laura takes out the gunman violently without batting an eye, Andy begins to question all she knows about her seemingly timid mother. When enemies from her mother's past suddenly appear, Andy must go on the run. Along the way, she aims to uncover exactly who her mother is based on the small pieces she has of her.
Where to Stream: Netflix
Number of Episodes: 10, 2 seasons
Instead of living out your childhood dreams of becoming a "Goonie" and hunting for buried treasure (because, let's face it, that sounds super dangerous), spend a Saturday night watching Outer Banks instead. For John B, finding the treasure rumored to be buried in their Carolina town doesn't just mean financial freedom, it also means clearing the name of his father who disappeared. With the help of a few friends, he goes up against all odds to find the coveted treasure others have spent decades trying to find.
Where to Stream: Hulu
Number of Episodes: 10
Because we love movies based on books, we had to include Tell Me Lies based on the novel of the same name by Carola Lovering. Following the 8 year relationship of Lucy Albright and Stephen DeMarco, viewers are brought into the mix or their tumultuous love story. The duo quickly realize the seemingly simple choices they make will not only alter their future forever, but also affect those around them.
Where to Stream: Paramount+
Number of Episodes: 9
I don't know about you, but I can't think of a role more perfect for Sylvester Stallone than a Mafia member. Creator Taylor Sheridan does it again with this compelling Mafia tale. After 25 years in prison, Dwight "The General" sets up shop in Tulsa, OK by order of his boss in New York. There he must build a crew of his own to establish an empire.
Where to Stream: Netflix
Number of Episodes: 14, 3 seasons
Every now and then we need a brain break. The best way to achieve that? Reality TV—always. One we can't get enough of here at The Everygirl is Love is Blind. Without seeing each others' appearance, eager singles attempt to fall in love based on emotional connections over physical attraction. Trust us, it's just as entertaining as it is intriguing.
Where to Stream: Hulu
Number of Episodes: 8
When nine successful but struggling people from the city are joined together at a tranquil California resort, they are expecting a health and wellness retreat to reinvigorate their lives. Little do they know, the retreat's director, Marsha, has selected each of them for a specific reason. During their time at the retreat, the strangers learn of each other's dark secrets, all while Marsha holds a sinister secret of her own.
Where to Stream: Netflix
Number of Episodes: 9
The most interesting element of one of Netflix's newest shows is that viewers are meant to watch the episodes in any order the like—meaning there are over 40 thousand ways to experience the show. This also means, you could watch it one way, your friend could watch it another, and while you both have all of the same information, your interpretation of the story could be very different. Intriguing, right? Essentially, a thief and his crew attempt to steal $7 million dollars, but run into trouble everywhere they turn.
Where to Stream: HBO Max
Number of Episodes: 10
If you've been having Sex and the City withdrawals since 2010, we've got good news for you. The NYC gang is back (that is, aside from Samantha). You'll love watching Carrie, Miranda, and Charolette conquer life, love, and careers in their 50s in modern day New York City. Just when we thought they knew it all, we realize there's so much more to learn.
Where to Stream: Netflix
Number of Episodes: 8
As if we needed a reason to stare at Noah Centineo for hours at a time, Netflix has gifted us with the perfect excuse by casting him in The Recruit. A budding new lawyer working for the CIA, Owen Hendricks, gets caught up in international politics when he encounters an asset who demands exoneration from the agency. Forced to meet her demands, or risk exposing her relationship with the agency, Hendricks finds himself going up against powerful enemies while trying to do his job.
Where to Stream: Netflix
Number of Episodes: 12
There's something extra entertaining about a reality TV series that involves a cash prize—as if that's more exciting, or at least more realistic, than finding the love of your life on a televised dating production. In the social experiment known as The Circle, players of unknown identities can choose to be themselves in an online profile or catfish the other players. The participants must be strategic as they flirt and befriend other players through the online platform.
Where to Stream: Hulu
Number of Episodes: 8
See Amanda Seyfriend like you never have before as she portrays Elizabeth Holmes in this Hulu series based on true events. See the rise and rapid fall of Elizabeth Holmes and her company, Theranos. From her early teens, to a self-made billionaire, Holmes created an empire based on deception and fabrications that risked the lives of thousands of unsuspecting victims.
Where to Stream: HBO Max
Number of Episodes: 8
For a lot of laughs and a dose of good music, turn on HBO Max's Rap Sh!t. When two estranged high school friends are reunited, they pursue a career in rap music together. We know you'll find yourself cheering them on as the attempt to find success in the music industry.
Where to Stream: Netflix
Number of Episodes: 10
We have to shoutout Netflix for giving us of the most binge-worthy reality shows. When it comes to The Ultimatum, I can say without a doubt that you won't be able to predict the outcome. In this series, couples who are at a standstill in their relationship are put to the ultimate test. When one person in the relationship is ready to move forward but the other isn't, an ultimatum is presented. Their love is tested while the participants are given the opportunity to explore other connections.