Welcome to The Everygirl Podcast. Whether you're looking for insider secrets from successful women that have your dream job, are interested in expert advice to transform your health and feel your best, or just want to be entertained and laugh along with us on your commute, we've got you covered.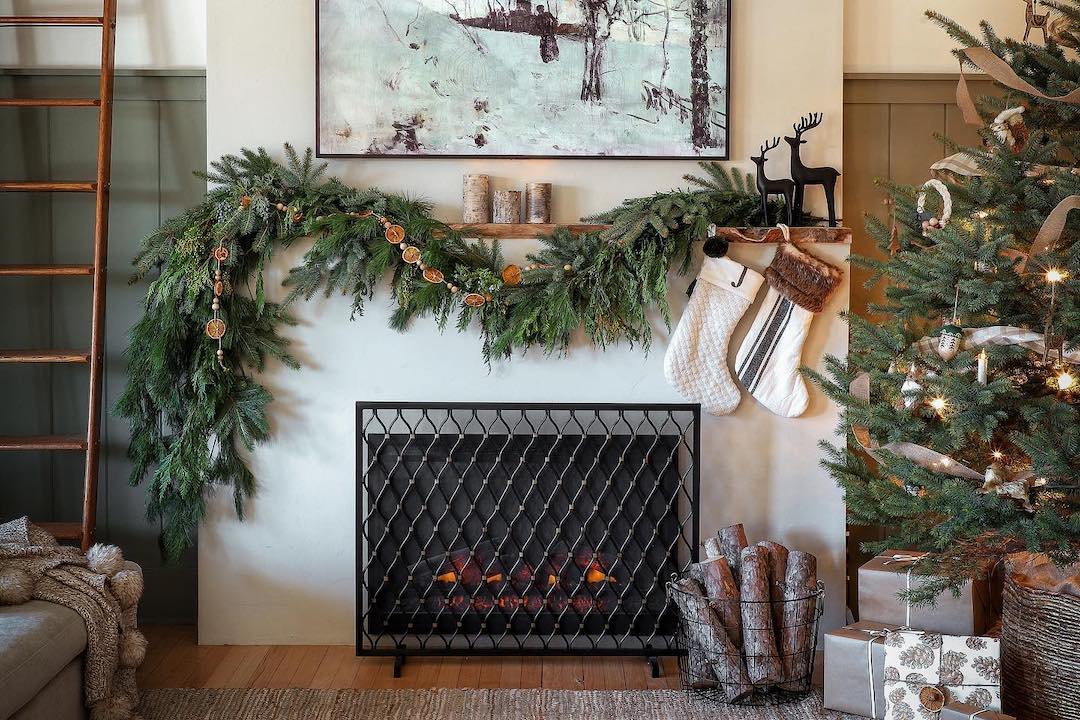 there's still time to deck your halls
Historically, I've always loved resolutions. There's something about setting goals for a new year that just feels so hopeful—that is, until a few months into the new year when I lose motivation to keep up with my goals or forget what I wanted to accomplish in the first place. If even a wellness editor and health coach feels disappointed year after year of failed resolutions, I know other people are feeling let down too, which is why this week on The Everygirl Podcast we're talking all things setting (and keeping) resolutions. While I'm a sucker for personal growth and I write all day about getting healthier and happier, I'm saying "thank you, next" to new year's resolutions.
For one, the foundation of New Year's resolutions is change—lose weight, work out more, get a promotion, save more money—and glorifying change might tell your brain that you're not good enough as you are ("new year, new me?" What's so wrong with the old me?). We're all working on building more self-love, but there's a fine line between working toward growth and not feeling enough as is. Plus, resolutions just don't work. According to U.S. News & World Report, 80% of New Year's resolutions fail by February. So why is it that even the best-intentioned resolutions don't stick? Read on to find out why resolutions haven't worked in the past, and check out this week's episode of The Everygirl Podcast for advice to set goals that actually last.
Why is it so hard to stick to resolutions?
In many cases, the resolutions we set aren't actually what we value. Do you really want to lose 20 pounds by summer, or is it something you feel you should do to be more confident? Do you really want to earn a graduate degree, or do you just feel unsure about your next career move? We often set resolutions that we think will make us feel happier, more successful, or more confident without realizing that thinking that happiness, success, and confidence are circumstantial distracts us from actually feeling good in our lives as they are. Plus, losing weight doesn't necessarily make you more confident, just like getting a promotion won't necessarily make you feel like you're in the right career path.
Even if your goals are truly rooted in what you want, things don't often work out as planned because of outside influences. Not to sound like one of Oprah's self-help books, but resolutions that are based on the destination instead of the intention are setting you up for failure. If you want that raise by the end of the year, your company might not have the money, even if you worked hard for it. Likewise, if you lose 15 pounds and not 20, you'll feel like you failed since you didn't hit your goal instead of feeling proud of what you did accomplish. Instead of making resolutions, consider dedicating 2023 to overall becoming happier, healthier, and better (because we're growing all the time, not just at the beginning of the new year). Ditch your list of resolutions and do these eight things instead:
What to Do Instead of Making New Year's Resolutions
1. Create a list of things you're looking forward to this year
You've probably thought "2023 is going to be my year," but why is it going to be your year? Record everything you're excited about from now until 2024. Do you have a friend's wedding, a special anniversary, a big life change, a graduation, or a fun birthday celebration? What about the little things, like a new season of your favorite TV show or a list of books you want to get through? What about the even smaller things like the changing of the seasons or recipes you're excited to cook? You don't have to wait until 2024 to realize 2023 is "your year."
2. Record the lessons you learned in 2022
Whether in your career, relationships, life circumstances, or happiness and wellness, you can probably see a big difference from where you were this time last year. And when you look at where you are now compared to where you were last decade, the change is even more monumental. You have changed and grown over the year(s), so identify what exactly is different. What lessons have you learned, and in what ways have you grown that you're proud of? Instead of focusing on what to accomplish next, celebrate how far you've come, knowing that you're doing better than you think.
3. Book a vacation
The new year doesn't have to be about change; it should also be about celebration. Treat yourself to a getaway whenever you can take some PTO, whether it's that Europe trip you've always dreamed about, a long weekend in a nearby city with your best friends, or a summer staycation with your significant other or sister. Not only will a trip be something to look forward to this year, but it will also be a way to remember 2023 for years to come while celebrating all you've accomplished in 2022.
4. Spend more time with loved ones
Instead of committing to new things to do, commit to the loved ones who are already in your life. Call your mom more often, schedule weekly coffee dates with your work wife, plan more weekend brunches with your best friend, sign up for a new yoga studio with your sister, and fit in weekly date nights with your significant other. After all, maybe achieving "happiness" isn't about what we don't have yet but what we already have that we need more of. Trust me, it will be the one resolution that will stick.
5. Make a vision board
Resolutions are often focused on the "doing," or the actions you need to take. Instead, focus on the person you want to be and the life you want to have. Create a vision board displaying what you want, whether it's in your career, your love life (pictures of Tom Holland, anyone?), your home environment, or just how you see your truest self. It doesn't have to be elaborate or take hours to create. Your vision board can be as simple as a big picture goal list taped to the fridge. Set up the vision board in a location you'll look at often and add to it as your dreams develop. Focus on the "being," and the "doing" will happen naturally. If you're looking for more guidance with your vision boarding, listen to our episode of The Everygirl Podcast featuring manifestation expert Roxie Nafousi.
6. Create a list of what you love about yourself and your life
Screw changing—you're already pretty great as you are. Make a list of everything you love about yourself as if you were writing a love letter: the smile you got from your mom, the strong legs that can run miles, the ability to laugh even when you're sad, or the hard work ethic that your younger self would be proud of. Also, record what's going well in your life. Are you close to your siblings, live in a city you love, or have the career you always wanted? Goal setting is important for growth, but what's the point of making goals if we can't feel happy once we reach them?
7. Set different themes for every month
Instead of resolutions for a whole year, dedicate each month to a theme. For example, January's focus could be adding more plants to your diet, February's focus is finding workouts you love, March might be about focusing on your finances to save more money, and the intention for April is spending more time in nature. 30 days of exploration and intention feel a lot more achievable (and more fun!) than 365 days to reach a specific goal. The key is to sett intentions rather than end goals, which means you'll be proud of yourself no matter what you accomplish while still making major transitions and growth in various areas of your life.
8. Choose a word or affirmation for the new year
Do you feel ready to make some major improvements in 2023? Choose a word or affirmation to summarize what you want your focus or vision to be this year. Is it health, balance, happiness, self-love, gratitude, connection, or confidence? Consistently remind yourself of your focus and make decisions based on it whenever possible. For example, if you're deciding on spending a Friday night in or going out with your friends, which option will bring you closer to your intention of self-love? If you're deciding on whether to go to a workout class or take a rest day, which choice will bring you closer to gratitude for your body? Find a focus for the year and you'll subconsciously be making thousands of choices to reach a huge goal. If a sentence is more your style, pick an affirmation. Write it down, hang it on your mirror, and make it the wallpaper on your phone until you start to think of everything in terms of your 2023 affirmation.