Welcome to The Everygirl Podcast. Whether you're looking for insider secrets from successful women that have your dream job, are interested in expert advice to transform your health and feel your best, or just want to be entertained and laugh along with us on your commute, we've got you covered.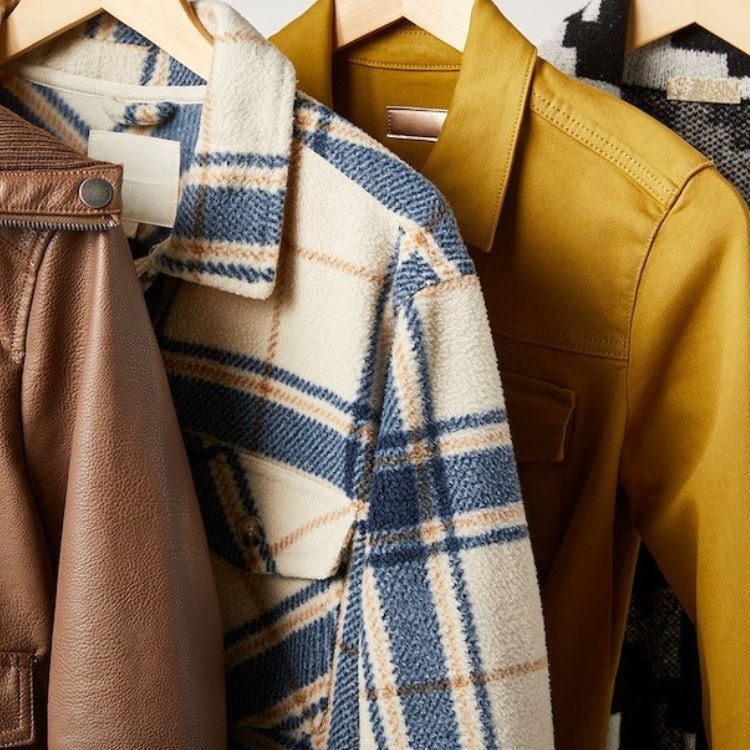 ...and it's wallet-friendly
Growing up in the early 2000s was not for the faint of heart: low-rise jeans were trending, most celebs walking the red carpet had the same (unrealistic) body type, and Regina George berating herself in the mirror in Mean Girls burned itself into your brain. These are the things that shaped many of our perceptions about ourselves and our bodies. Luckily, the 2020s have brought us body acceptance advocates like Megababe founder and "Body Talk" author Katie Sturino, this week's guest on The Everygirl Podcast. If you're looking to get rid of toxic body negativity or just love yourself more, Katie has a ton of advice for you. Read on for some of her best advice for achieving body acceptance, and check out this week's episode of The Everygirl Podcast for more.
Find a community of support
Katie struggled with her body image for most of her adult life. She didn't fully accept and love her body until she was 34 years old and realized that she was not alone in her experience of negative body image. "It was like I was standing alone, holding my breath my whole life, and then the lights came on and there were so many women in the room who were like, 'We look like you too, and that's OK!'" Katie said. A crucial moment for her was creating an online community of women who had struggled with body image their whole lives and were reclaiming the narrative around their bodies. To build your community, reach out to family and friends for support and fill your social media feed with accounts that make you feel good about yourself instead of bad.
Notice negative self-talk
Before you transform the way you think about yourself and your body, you have to get a sense of where you're at emotionally: how are you speaking to yourself every day? What do you say to yourself when you look in the mirror, or walk into a room full of people you've never met before? According to Katie, the most powerful step is to notice negative self-talk. Once you notice that you are being extra hard on yourself (especially regarding your appearance), you can work on changing those thoughts.
Set clear boundaries
For many women, negative body image and physical insecurities have been passed down through generations. Different age groups set different expectations for their appearances, but all of these expectations stem from the idea that our bodies are somehow not good enough. Katie discusses some of the conversations she has had with family members, and how she has set boundaries and entered those conversations with empathy. According to her, the most effective approach when a family member or close friend comments on your appearance is to empathize with the insecurities that the person must be feeling before drawing the line and letting them know that those comments don't have a place in your relationship. As Katie said, "It's about taking someone else's insecurities off of you."
Know the true definition of body acceptance
When it comes to your relationship with your body, thinking in extremes is rarely helpful. Katie explained that people often assume that loving your body means you don't want to change anything. "People will be like, 'You can't lose weight because that would mean that you're not accepting of your body.' That's not true. What I am saying is that my value is not connected to my body." If you feel like cutting your hair, losing weight, getting Botox, treating yourself to a mani pedi, etc., and that feeling is coming from a place of confidence and positivity, then go for it. Body acceptance doesn't mean you never care to change your appearance, but that you know your appearance does not determine your worth.