With the new year around the corner, everyone is thinking about how they will upgrade their wellness routine, rearrange their home decor, reinvent their career, and maybe the easiest update of all: refresh their hair. If 2022 showed us anything, it's that beauty trends make more than just statements, they shape pop culture—from Hailey Bieber's glazed donut nails to Kendall Jenner's copper hair—and we don't expect that to change as we enter the new year.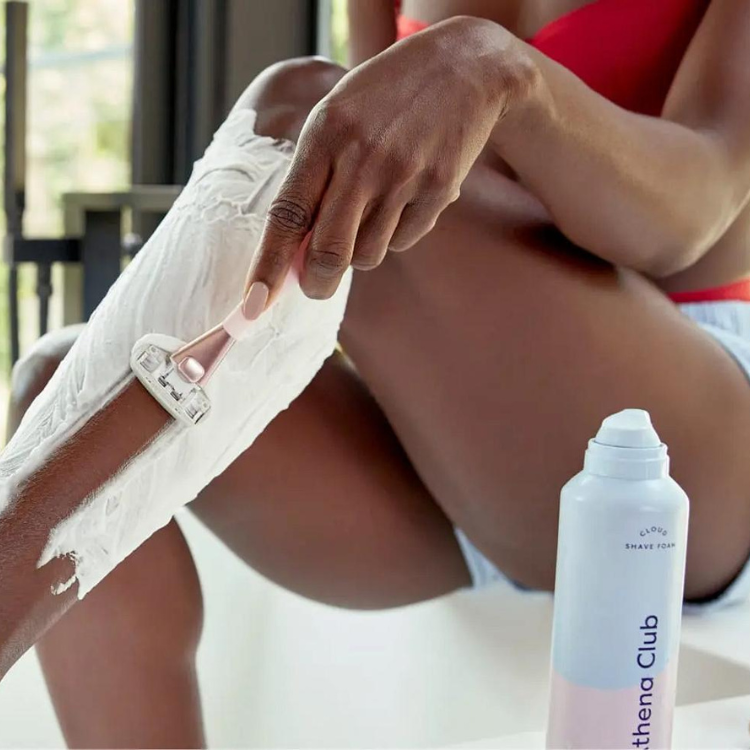 "This razor gave me the silkiest, smoothest shave I've ever had! I never get any cuts or scrapes, even on those hard-to-shave places."
Hair stylists everywhere are predicting 2023 hair trends before the clock strikes midnight, and you know us, we have to see what the hype is about, so we reached out to top stylists Gina Rivera, Lauren Paglionico, and Brendnetta Ashley to hear all about the hair trends we can expect to see in the next 12 months.
If this is the year you want to confidently rock a new style or you love switching up your look with the trends, these are the 15 2023 hair trends you need to save for your stylist:
Haircuts for 2023
1. Butterfly cut
2. Short afro
3. Fringed bob
4. Mixie cut
5. Short shag
Hair Colors for 2023
6. Warm Blonde
7. Copper
8. Bronde
9. Auburn
10. Ash Brown
Hairstyles for 2023
11. Braided Ponytails
12. Sleek Ponytails
13. Chignon Pins
14. Side parts
15. Undone buns