When I walk into Trader Joe's, I mostly go for the same items and rarely (if ever) try something new (and I know I'm not alone in this), especially when it comes to Trader Joe's desserts. I'm a picky eater, so the thought of buying something new isn't my first instinct. What if I don't like it? I could just stick to eating the mini frozen bananas and gluten-free cookies for the rest of my life. However, I've made it a goal for myself to try some new dessert items lately, and let me just tell you: It has been life-changing.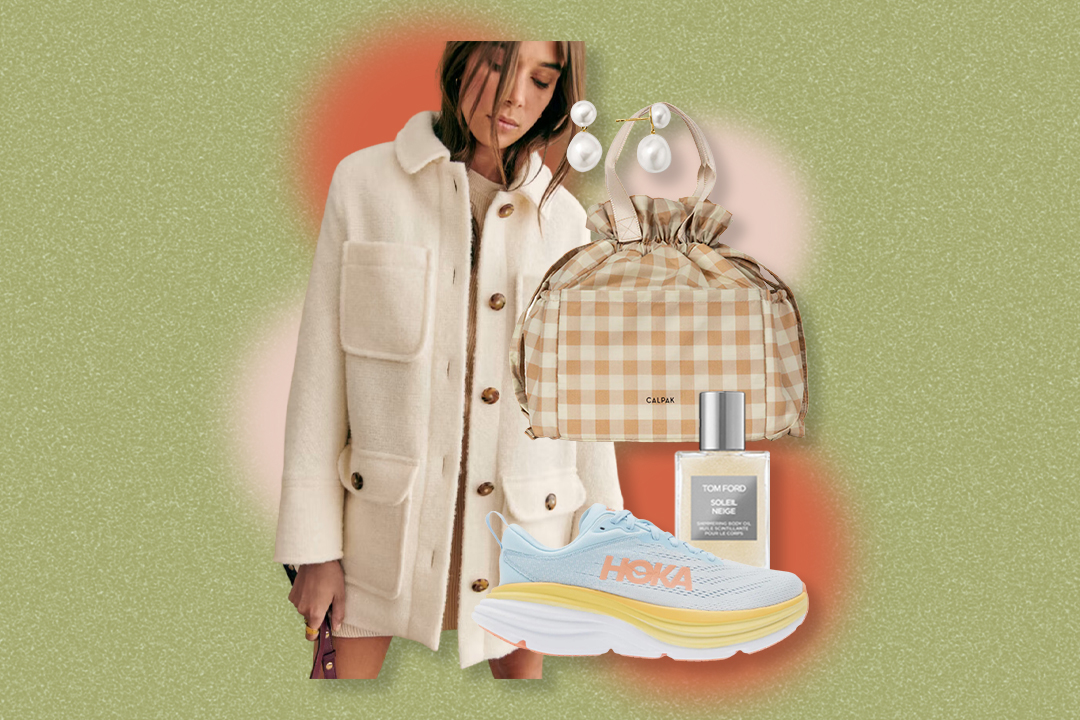 I've discovered amazing, sweet new items like the chocolate-covered pretzels, Scandinavian Swimmers, and—I can't forget to mention—the mochi! Everyone deserves to indulge in something good, especially after a stressful week filled with work and Zoom meetings. Although this may be a bit controversial, I set out to try 17 (yes, 17!) different Trader Joe's desserts. Here they are, ranked:
17. Speculoos Cookie Butter
I know some people love this product, but personally, it just doesn't do it for me. I'd rather use Nutella; this product just tastes too sweet. Although it does sort of taste like a gingerbread cookie, I don't think it should be used as a spread.
16. Apple Cider Donuts
Since there are so many other good fall items on the list, I have to put these toward the bottom. I'm more of a glazed donut gal, so these sugary-filled donuts are definitely not my vibe. However, if you're in the mood for something sugary, you can try these as a morning treat.
15. Vanilla Cake Mix
If you ever feel the need to just bake a cake, this vanilla cake mix is totally worth it. It can be hard to find a cake with the right amount of moisture and sweetness, but this one is the right mixture of both. Top it with your favorite frosting and sprinkles and you'll be good to go.
14. Chocolate Lava Cakes
Have you ever wanted to make your own chocolate lava cake at home without the hassle of trying to find a good recipe? Well, look no further. They just don't taste as good as the real thing in my opinion, but they are pretty easy to make in a pinch. All you have to do is heat it up in the oven. If you're a chocolate fan, then you will definitely love the gooey chocolate filling in the middle.
13. Half Moon Cookies
Growing up in a Jewish family, I have developed a love for black and white cookies. These mini black and white cookies from TJ's might not taste as good as freshly made ones from a deli, but they still taste pretty good for being store bought.
12. Dozen Macarons Variés

No need to travel far to find some good macarons. Coming in a box with six different flavors, these frozen macarons are so yummy and worth the purchase. The flavors are fig, lemon, apricot, coconut, pistachio, and salted caramel. Although I like the various flavors, I kind of wish there was just plain chocolate and vanilla ones included in the box too.
11. Scandinavian Swimmers
I've always seen these right by the register, but I never actually tried it until one of my roommates started talking about how much she loves them. If you're a big fan of Swedish Fish, I would definitely recommend trying this alternative. They also come in a sour version for those who love sour candy.
1o. Pumpkin Flavored Joe-Joe's
Would it even be right to make a whole list of desserts at Trader Joe's and not include their signature cookies? When fall comes around, it's hard not to get excited for the pumpkin-flavored Joe-Joe's. These cookies come with a pumpkin-flavored creme filling—almost better than regular Oreo cookies. I put this mid-way on our list because, as much as I love them, they aren't sold year-round, which is definitely a bummer.
9. Dark Chocolate Covered Raisins
Raisins by themselves aren't super flavorful to me, but with chocolate? I'm sold. Sometimes I even eat this as a quick snack in the afternoon when I want something sweet but not super full of sugar.
8. Pancake Bread
Trader Joe's can do it all, even when it comes to mixing together the taste of pancakes and coffee cake into one sweet, delicious bread. I can only eat this in small amounts since it is really sweet, but I do love how it tastes. If you are a fan of coffee cake, then I recommend trying this. It may be a bit sweeter than your usual, but it's definitely worth it.
7. Milk Chocolate Covered Mini Pretzels
This is my go-to late-night work snack. They are covered in a lot of milk chocolate, so they're a great dessert option that helps satisfy my sweet tooth whenever I need it. Plus, they are mini, so if I end up eating a bunch in one sitting, I don't feel too bad.
6. Hold the Cone! Mini Ice Cream Cones
I'll come home and my parents will literally have three boxes of these in the fridge. Like many other people, my parents and I are big fans of these mini ice-cream cones that not only look cute but also taste like heaven. On the outside, they have a chocolate coating, but once you bite into 'em, you'll find vanilla ice cream. Yum!
5. Dark Chocolate Peanut Butter Cups
Who needs Reese's when you have this mini alternative? These peanut butter cups are covered in dark chocolate and filled with peanut butter. Pro-tip: They taste even better when you put them in the fridge. Put a few in a bag and take them with you wherever you go as an on-the-go dessert option.
4. Vegan Banana Bread with Walnuts

One word: yum. This is definitely one of the best pre-made dessert items at TJ's. It has the perfect amount of sweetness and a soft texture that makes your mouth water just thinking about it. I like how the nuts balance out the sweet flavor of the banana bread—it's perfection.
3. Mochi
If you were like me and also had no idea what mochi is, it's rice dough with an ice cream filling (usually vanilla). Although I'm normally not a huge ice cream fan (I know it's strange), TJ's mochi is so flavorful and definitely worth the try. Plus, it comes in so many different flavors, including the Ube flavor everyone is obsessed with. I'm a strawberry fanatic so I opted for the strawberry flavor, which was amazing.
2. Gluten Free Chocolate Chip Cookies
I am not gluten-free, but these chocolate chip cookies are one of my favorite items from TJ's. Crunchy chocolate chip cookies just hit differently—and these have the perfect amount of chocolate without overdoing it. Personally, they taste even better than the original Tate's cookies—that's how good they are.
1. Mini Frozen Bananas
Warning: These are extremely addictive. Without a doubt, this is the best dessert TJ's has to offer—I'm seriously obsessed. They are coated with the perfect amount of dark chocolate. Once you eat one, you can't stop eating them because they are just that good.