Who doesn't love brunch? Mother's Day is right around the corner, and if you're still figuring out how to celebrate, an at-home brunch is a perfect way to make your mom feel special and taken care of. The best part? Brunch doesn't have to be complicated to be delicious, especially if you let these Trader Joe's essentials do some of the work for you.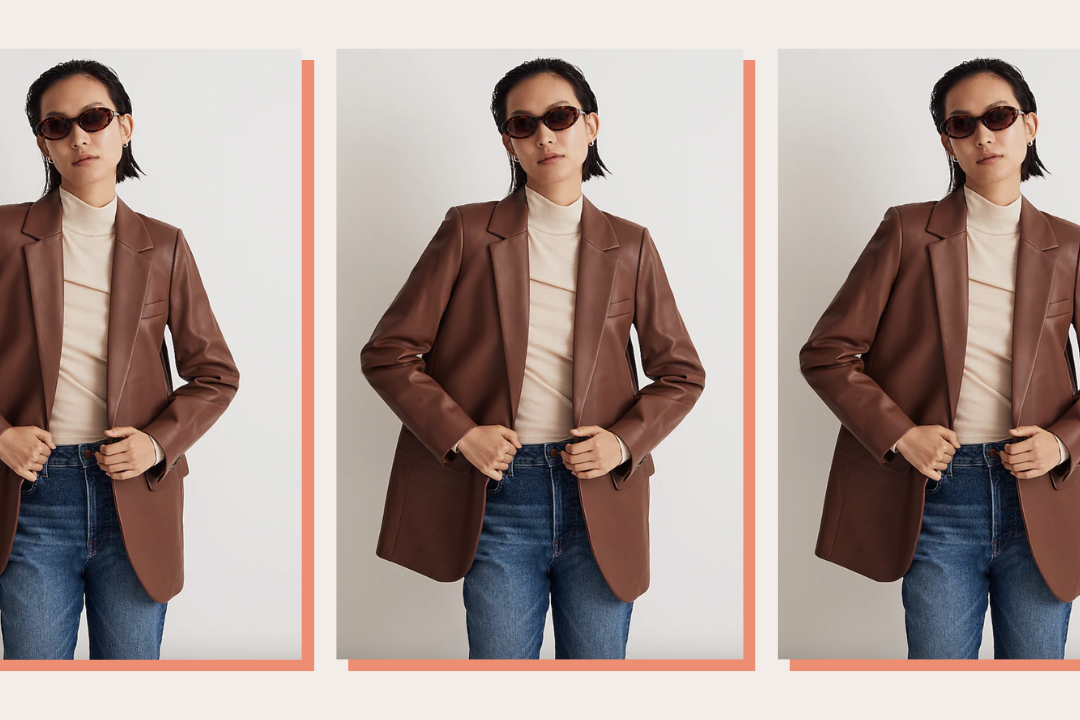 time for your fall wardrobe update!
Hosting and making a meal for loved ones can be intimidating—even more so if you don't consider yourself a cook (speaking from experience here). But believe it or not, you can serve an epic brunch without cooking anything, thanks to Trader Joe's. These Trader Joe's brunch items are easy to prepare, cost-effective, and taste great, so you'll have more time to spend with Mom, instead of being stuck in the kitchen all day. Read on for a foolproof Mother's Day brunch menu, including some extras to make sure the vibe is right, all courtesy of Trader Joe's.
1. Quiche Lorraine and Mixed Mushroom and Spinach Quiche
Instead of scrambling a bunch of eggs, serve a quiche instead. Trader Joe's has a few quiches to choose from, and all you have to do is heat them in the oven, so they couldn't be easier to prepare. The mixed mushroom and spinach quiche is individually sized, so I recommend getting one for each guest. Trader Joe's also has a larger quiche Lorraine, which serves three. To make sure your presentation is on point, serve the mini quiches on a platter, or place the larger quiche Lorraine on a cake dish for serving.
2. Jumbo Cinnamon Rolls
Having something sweet to pair with your savory dishes at brunch is majorly important IMO, so some sort of pastry is a must. No one can resist a cinnamon roll, so be sure to grab a tube (or two!) of these for your Mother's Day brunch. Try to time it so your cinnamon rolls come out of the oven a few minutes before your guests arrive. That way your house will smell amazing, and you can serve them as a little appetizer before the main meal.
3. Fully Cooked Apple Smoked Bacon
Brunch isn't complete without bacon. But cooking bacon on a stovetop can be messy, and your oven may already be occupied with quiche and cinnamon rolls. Trader Joe's to the rescue! This fully cooked bacon comes in clutch, with little to no mess at all, and the bacon is delicious. You can heat it up on the stovetop, or for an even quicker option, wrap them up in paper towels and place them in the microwave. This bacon will save time and take some stress off of you in the kitchen, and no one will be able to tell the difference.
4. Fresh Fruit
Quiche, bacon, and cinnamon rolls all taste amazing, but you'll need something to add a bit of lightness to an otherwise heavy meal. A fruit salad with strawberries, blueberries, and raspberries is especially delicious and easy to throw together, since you only need to cut up the strawberries. Just be sure to toss the salad with all the berries except the raspberries, then add them on top last so they don't get squished!
5. Flowers
The flowers at Trader Joe's never miss. Don't forget to pick up a bouquet for Mom, as well as any flowers you'd like for your tablescape. Tulips are always a great option for spring, and Trader Joe's usually has standard tulips as well as peony tulips available this time of year. Peony tulips have multiple layers of petals, whereas standard tulips just have one, making the blooms especially robust. Both are great options, either for a centerpiece or as a gift!
6. A Mother's Day Card
Don't miss out on Trader Joe's sweet and simple Mother's Day cards. The greeting card section is usually tucked away in a corner or by the registers, so you may need to look around to find it. The cards are only 99 cents and most of them are blank, so you'll have plenty of space to write your own message.