Traveling any time of the year requires careful planning. You need a detailed packing list and a comprehensive logistical plan to get you through the airport, to your destination, and back home again. But summer travel comes with its own set of considerations, as airports become busier, the weather gets warmer, and activities involving sun, sand, and water are more likely to be on the itinerary. In addition to your typical travel essentials, you need to be prepared with a few summer-specific items to make your traveling experience as comfortable and convenient as possible. We've rounded up some must-have travel accessories for summer that we guarantee your future self will thank you for.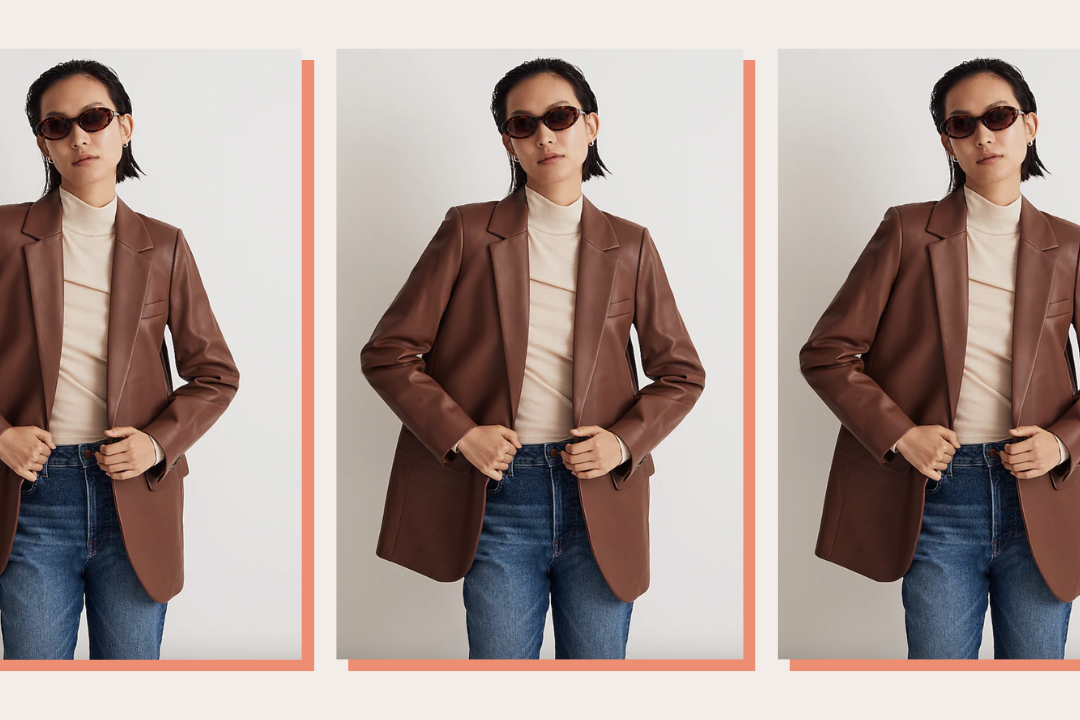 time for your fall wardrobe update!
10 Must-Have Travel Accessories For Summer
Belt Bag
Belt bags are our go-to for a hands-free travel bag that feels super secure and is comfortable enough to wear all day. Especially during a busy summer travel season, keeping your belongings zipped up and close to your body is always a good idea. And if you're traveling alone, wearing a secure, crossbody bag is one of the best solo travel tips to prevent you from becoming a target for pickpockets.
Kindle
From road trips to international travel, a Kindle is just so much more convenient than lugging around a physical book. You can easily slip this device into your personal item, and you'll never have to worry about finishing your book too soon and running out of reading material. Plus, if you opt for one of the water-resistant models (AKA the Paperwhite or Oasis), you can rest assured an accidental dip in the pool or any other body of water isn't going to ruin it.
Packable Straw Hat
Straw hats are both a chic summer accessory and a practical defense against the sun, but packing one can truly be a pain. Space concerns and worries about ruining its shape can lead you to forego a hat altogether—unless you've got one of these packable versions. Designed to roll up neatly and unfold again wrinkle-free, these straw hats are a game-changer.
Packing Cubes
Even the best travel bags can't stem the chaos if the inside of your suitcase looks like a jumbled mess. If you struggle with keeping your luggage organized, packing cubes are the No. 1 piece of travel gear you need to invest in this summer. By keeping your clothes neatly organized and compressed, they not only make it easy to pack, but you'll also know exactly where everything is once you get there. No more rifling through your whole suitcase to find your swimsuit!
Quick-Dry Towel
Whether you're using it to lay out on the beach or to dry off after taking a dip, a quick-drying towel is a must for travel. It's even more important if you'll be staying in a place where towels aren't readily available, like at a campsite or in a hostel. Choose one made from lightweight microfiber to ensure it can fold up compactly and dry as quickly as possible.
Sun-Protective Clothing
OK, I'll admit this may not be the sexiest thing to pack for a summer vacation. But when you get a major sunburn halfway through your trip, you're going to want some extra protection beyond sunscreen. Or maybe you'll have the good sense to wear sun-protective clothing throughout, reducing your chances of getting sunburnt to basically zero. Whether you're at the beach, on a hike, or out sightseeing, there's no better protection for spending hours outside.
Towel Clips
If you've ever felt the frustration of your towel constantly slipping down your lounge chair while relaxing by the pool or beach, you understand the genius of this summer travel accessory. These clips are designed to keep your towel in place despite wind or gravity—they even make ones you can stake in the sand! Plus, they're small enough that you can easily pack them in a carry-on.
Travel Toiletry Containers
Packing toiletry items like face wash and moisturizer is obviously a must no matter what time of year you're traveling. But for summer travel, you may find yourself needing to pack a few extras (hello, sunscreen and aloe vera). To save precious space in that TSA-approved liquids bag, trade individual travel-size products for capsules you can fill with your favorite products from home. From serums and creams to hair-care products and more, these leakproof containers will revolutionize your toiletry bag.
Waterproof Phone Case
If your summer travel plans include any water-adjacent activities, you're going to want one of these. Keep your phone (and other small belongings like a wallet or ID) protected throughout boat rides and beach days with a waterproof pouch. The touch-friendly design ensures you can still text, scroll, and snap pics—even from underwater.
Wet Bag for Swimsuits
I don't think I have to explain the horrors that can ensue if you toss a wet swimsuit into a bag with the rest of your stuff. Whether you're heading back from the beach or packing up to go home, keep your wet suit contained (and any sand that came with it) with one of these waterproof wet bags.
Summer Travel Accessories List
Consider this your official packing list for all your summer travels: