Sculptural rattan chairs, colorful artwork dotting the walls, lush plants stretching toward the ceiling, linen curtains billowing in the breeze, and a jute rug underfoot. It's a look you might expect from a beachside resort in a glittering vacation town, but this lush, vibrant aesthetic is starting to work its way into homes, too. It's a trend some on TikTok are calling "tropicalcore," and the idea is to bring those vacation vibes into your own living spaces. Can you blame us? After the Covid years, any trip feels like a luxury to be savored, so it's no wonder many are craving that same feeling at home.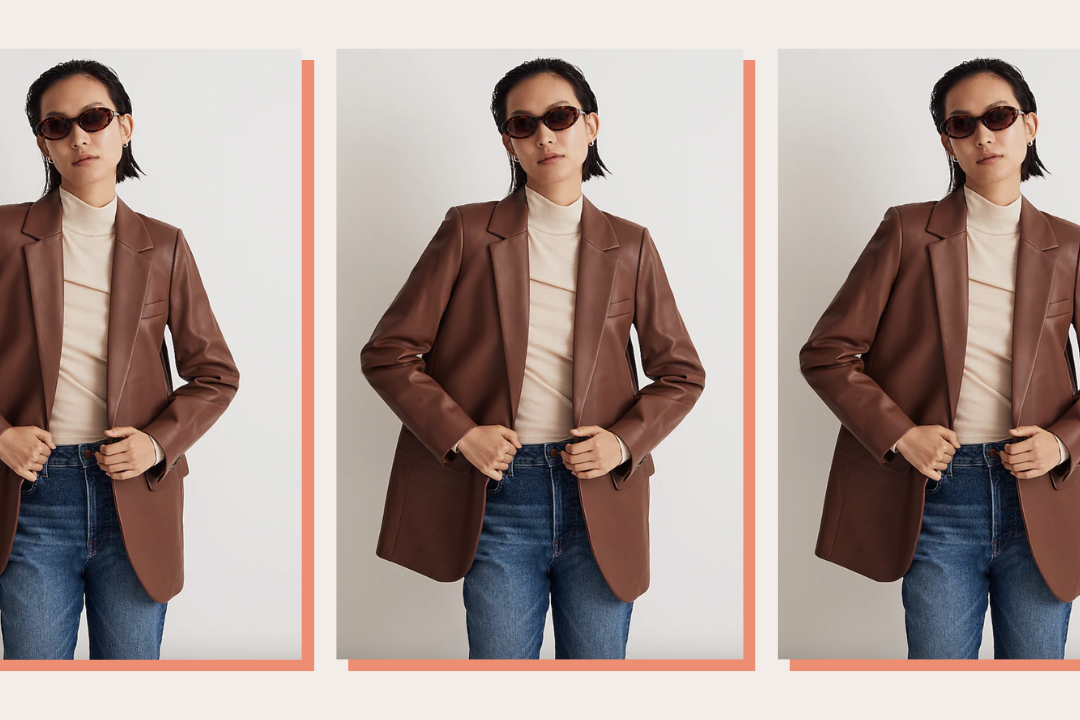 time for your fall wardrobe update!
If you're ready to create your own tropicalcore oasis at home, read on for our tips on embracing this vacation-inspired decor trend without going overboard.
1. Channel your favorite destination.
To kick off your own tropicalcore decor scheme, choose a favorite vacation spot that you'd like to emulate in your home. Maybe you love the effortless elegance of Italy, the vibrant colors and textures of the Caribbean, or the laidback, beachy vibes of Palm Springs. Think through what that destination looks, feels, and smells like, then work to re-create that with your decor. The colors, textures, furniture styles, and home scents you choose will all add to the overall feel.
2. Use resort-ready materials.
To capture that breezy, luxurious feel of a beachside villa or tropical resort, using the right materials is key. Lean on airy fabrics and natural textures in your furniture and decor to get that getaway look. Woven materials like rattan and jute are obvious choices that work in all sorts of forms: seagrass baskets, cane-back chairs, natural fiber rugs, wicker furniture, and more. Other natural materials like terracotta, bamboo, or linen can also add depth and texture to a vacation-inspired design.
3. Incorporate lots of greenery.
Plants are key to the lush, relaxing vibe we're going for here. Whether you opt for real or faux greenery, the type of plants you choose should align with your desired aesthetic. For a tropical-inspired space, select varieties with large, exotic-looking leaves like monstera, philodendrons, or any type of palm plant. If the Mediterranean look is more your style, opt for a statement plant like a fiddle-leaf fig or an olive tree.
4. Bring decor home from your travels.
The best way to get the look of your favorite vacation spot? Decorate with items that actually came from that place. The next time you're on vacay, do some shopping for decor that doubles as a souvenir. Artwork or pottery from local makers, handmade rugs or throw blankets, and small trinkets like coasters or candle holders are great places to start. Whatever you pick out, just make sure you leave room in your suitcase for it or have a safe way to transport it home.
5. Create an outdoor oasis.
At most resorts, the outdoor spaces are designed with as much care as the indoor ones, and the same should hold true with your own home. Capture that feeling of sitting by the pool or beachside with a drink in hand by creating your own personal outdoor oasis. Whether you've got a tiny balcony or a whole backyard patio to work with, deck out the space with outdoor furniture, rugs, and decor for a relaxing hangout you'll love retreating to after the work day is done.
6. Don't overdo it.
The goal here is to nod to your favorite vacation spot—not make your home look like a themed Airbnb. A few accent pieces here and there are truly all you need to bring those tropicalcore vibes home. Have fun with a few bright colors or bold patterns, but mix in plenty of neutral tones or natural materials for balance. Including a variety of different styles (a funky boho accent table next to a sleek midcentury-style sofa, for example) can also help you avoid a one-dimensional look.