Valentine's Day is just around the corner, and choosing plans can be difficult—whether you have a S.O. or not. Since we're all about all things enneagram these days, we thought we'd make your planning just a bit easier by breaking down your ideal Feb. 14 plans according to your enneagram personality type.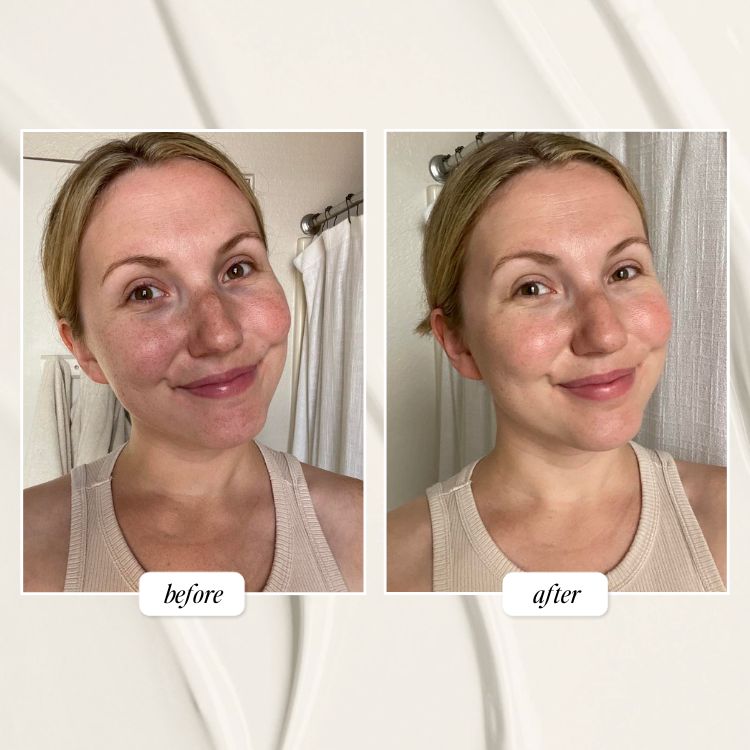 Whether you're a spunky type seven, a sensitive type four, or a supportive type two, you'll find ideas to get you started on a V-Day that goes beyond the usual prix-fixe dinner.
Not sure what your Enneagram is? You can take one of our favorite tests here!
The ultimate perfectionist, type ones are invested in wrong versus right and always trying to make the world a better place. They want life to go just as planned and want it to work out fairly for everyone.
Date Night: It's no surprise type ones want a Valentine's Day that plays out in perfectly planned fashion. Don't leave this date night up to spontaneity–make sure you have an itinerary in place. But, work in some fun! Start your night with drinks at a bar, then head over to the local comedy club to catch a show and dinner. Everything will flow just as planned, but there will be laughs to help you loosen up along the way.
Your Night: Meet your best girl friends after work for Happy Hour then hit a terrarium-making class. With two specific and fun items on the agenda, you'll set yourself up for the perfectly planned Valentine's Day.
Type twos are the ultimate helpers. They're always looking out for their loved ones, making sure everyone around them is happy, supported, and cared for.
Date Night: While type twos love to entertain and bring all their friends together, use Valentine's Day as an excuse to sit back and enjoy someone else taking care of you. Let your partner treat you to an intimate evening at home with a multi-course meal they've planned themselves.
Your Night: Tap into your need for everyone to feel included by hosting a Valentine's Day fête–but make it a potluck to take the pressure off. Invite a few friends over, assign wine, dessert, cheese, etc. and sit back, relax, and focus on having fun.
Always driven to achieve, type threes are goal-focused and constantly striving for success. They are hard workers who at times ignore emotions in lieu of looking towards their next opportunity.
Date Night: It can be difficult to encourage a type three to unplug, so use Valentine's Day as a chance to go off the grid. Book a night away at a Getaway house to encourage you to put down the phone, keep your "out of office" status on (even if only for a few hours!), and focus on spending quality time together.
Your Night: You can't bring your work into the spa, so schedule a massage, facial, or whatever relaxation you're craving. Grab your girlfriends or go solo for your ultimate Valentine's Day calm.
Valentine's Day was made for the creative, romantic type fours. These free spirits are sensitive and moody at times–they feel everything deeply and crave time spent sharing feelings and dreams.
Date Night: Plan an entire day of bonding to tap into your ideal Valentine's Day. Stroll through a used bookstore picking up copies of your favorite novels, then pop into a cozy cafe for lunch, and end the afternoon with a pottery class. The time together and creativity will fulfill your desire for close, focused conversation. End the day by writing love letters to each other–those emotional words are poetry to your type four ears.
Your Night: You love diving into deep discussions with your closest friends, so keep it simple with an at-home wine and cheese night. Invite just two or three friends and catch up on your dating lives, your hopes, your dreams, and everything in between.
Type fives are life-long learners who can never seem to get enough information. They take time to process quietly and can come across as intense and introverted. If you're solving a tough problem, a type five is who you want by your side.
Date Night: To appeal to your curious sensibilities, plan a Valentine's Day trip to a museum you haven't yet visited–you may even be able to find one with romantic programming or late-night hours for the holiday. Spend hours wandering the halls, taking in each and every exhibit, then discuss your takeaways over cocktails in a hidden and quiet speakeasy.
Your Night: Treat yourself to an introvert's dream evening by taking yourself out to the hip new coffee shop or wine bar (maybe before heading to a new museum!) and spending some quiet time reading with a good beverage.
Ever-responsible type sixes are fiercely loyal, ready for commitment, and always prepared. They're hard workers who can stress themselves out at times, but they're also the person who friends can always rely on.
Date Night: Type sixes don't want an over-the-top, grand Valentine's Day gesture. Let your partner know that you'd like to know the plan ahead of time and you want keep it low-key. Make sure you have a Plan B in place, just in case. An at-home movie night with take-out from your favorite neighborhood spot is perfect for a type six.
Your Night: You love knowing that the best things in life are always there for you, so meet a neighbor or friend at your go-to dive bar, order your usual from your favorite bartender, and toast to all the things that mean the most to you.
An upbeat type seven is the optimist you love to be around. They're enthusiastic, happy, and always looking for the next party. Type sevens are spontaneous and quick to jump on board with any plan that sounds exciting.
Date Night: Type sevens love to have fun, so go crazy with your Valentine's Day plans! You're always looking for an adventure, so keep it interesting–check out the new-wave art exhibit downtown, then make your way to a club where you can salsa dance into the wee morning hours. Your energy level is always up, so don't end the night early!
Your Night: You always love a good story, so plan a wild night out! Hit the town with some of your best girl friends for a fancy meal out at that trendy new restaurant, post-dinner drinks, and of course, an after party.
Type eights know what they want and they know how to get it. They also know what you want and how you should get it. They're natural-born leaders who are confident in their opinions–but at times, let those opinions be known to a fault.
Date Night: You know exactly what you want to do for Valentine's Day, but don't forget that your partner may have opinions, too. Relationships are all about compromise, so go ahead and suggest that cocktail-making class, but add the caveat that you're open to hearing your partner's ideas–and really listen to them.
Your Night: Never one to turn down a chance to show off your skills, enroll yourself in a cooking class at the local culinary school. Bring along a friend and enjoy an evening of wine, food, and just maybe learning something you didn't already know.
Peacemaker type nines want everyone around them to live peacefully. They're accommodating, cheerful, and pleasant to be around, but they can also lean towards people-pleasing on occasion.
Date Night: For Valentine's Day, remember that your partner wants you to be happy first and foremost. You're eager to plan something for them, but for once, let yourself be on the receiving end of love and affection! But, don't be afraid to speak up if their suggested plans don't line up with the wine-tasting adventure you wanted to go on or the restaurant you're dying to try. They are trying to tap into what you want, so let them know and revel in the attention!
Your Night: Your ideal Valentine's Day (and every day!) includes everyone getting along, so plan a big February 14 brunch with all the girl friends you know would love to join. Everyone's included, everyone's having a wonderful time, and you're the happiest.
Which enneagram type are you and what do you have planned for Valentine's Day? Share with us in the comments below!