We're getting closer and closer to kissing 2020 goodbye and honestly, I couldn't be happier. It's been a very long year. 2020 definitely left its mark on all of us, and while we anxiously usher 2020 out of the door, we've got to be honest that our New Year's Eve (NYE) celebrations will look a lot different than they have before. Here are a few ways we can still celebrate and feel festive at home.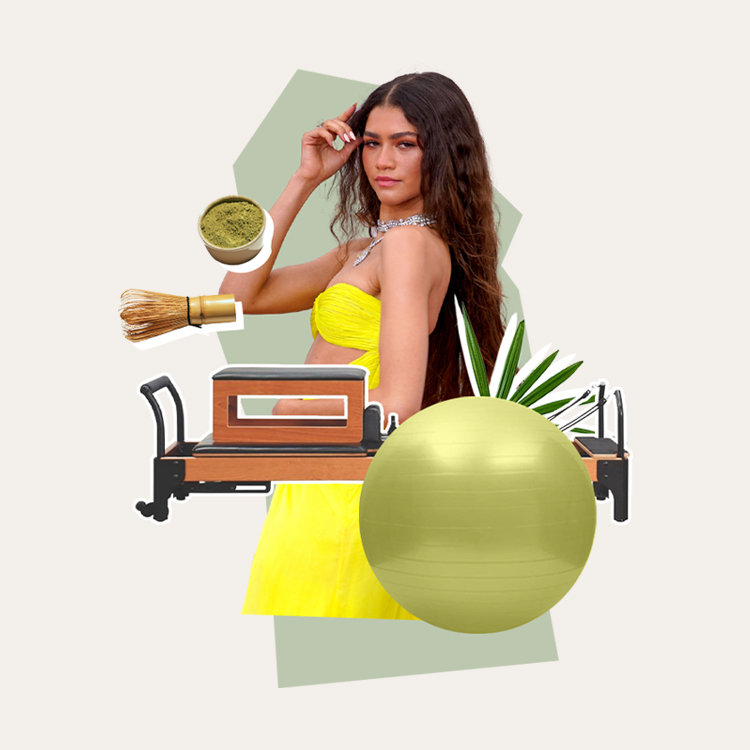 she's (kinda) just like us!
1. Host a virtual party
Can't see the people you'd like to? Having a virtual party could still give you the feel of a traditional NYE celebration, but you know, without COVID. Schedule a virtual party with a few close friends or invite everyone on your Instagram. Your party, your rules. I like this idea because you can still get the glitz, the glam, and bubbly without the traffic, potential danger, or going out in the cold. A virtual party could give you the party vibes you're looking for. The pandemic has definitely changed the way we interact with one another, but maintaining social relationships is still very important.
2. Host a virtual game night
Just like parties, plenty of other things you'd normally do with friends have also gone virtual. Try online platforms for games you can all play together or choose board games everyone owns. It might look a little different than your usual game night, but it'll still be fun.
3. Plan a virtual dinner party
Fancy dinners can be really fun, especially on NYE when everyone has an extra excuse to get all dressed up. Make a menu with your friends that you'll cook on Zoom or FaceTime together. Get dressed up, make a cocktail, and celebrate the beginning of a brand new year. Good riddance, 2020.
4. Have a solo celebration
If you still want the party vibes, just sans people, then throw a solo celebration. Decorate your apartment with all the glitz and glam of a traditional NYE celebration. Dance the night away. Shake off the 2020 energy and welcome something new, positive, and fun in your life. 2020 has put a lot of us in an emotional and mental rut. Getting in some movement through dancing or having a little lighthearted fun may be just the thing you need to release stagnant energy in hopes for fresh beginnings. Before your solo party, create an exciting playlist. Prepare (or order) some of your favorite dishes. The dress you've been dying to wear? Wear it. It's not just a NYE party, it's a celebration of you, for you, and by you. You've done a lot this year. You deserve to be celebrated.
5. Reflect and meditate
With all of the grief, joy, and change 2020 has brought, it may be more important to you to take some time away from everyone to just sit with yourself, meditate, and really process what all has happened this year. NYE would be the perfect night to grab a glass of wine, your favorite journal, and a cheese tray and really reflect on this past year. What good happened? How do you feel about having survived a pandemic thus far? What do you wish was different? How have you grown? There are many introspective questions you could ask yourself. Take this time to check in on your mental, emotional, spiritual, and physical health.
6. Host a movie marathon for one
Who says you need a crowd for movie night? Pick a favorite movie franchise, a favorite actor, a favorite movie location (New York? Italy? Chicago?), or a theme and make your own movie marathon. Order takeout, pop some popcorn, open a bottle of bubbly, and park yourself on the couch until 2021.
7. Do nothing
If you want to rest, do that. Don't feel pressured to put on a production to celebrate the new year. Sometimes, the simplest option is the better one. Veg out on the couch. Fall asleep before midnight. Watch re-runs in your pjs while eating pizza. If this is what will bring you joy, then do that. I know some people usually associate ushering in the new year with an extravagant event, but this year is a lot different. Many of us are emotionally spent and emotionally drained. Some may not feel they have anything to celebrate. So many have spent what energy they have just trying to survive this crazy world during such a hard time. If you don't have the energy or even the desire to celebrate in a traditional sense, don't. Get your rest and relax.
2020 has been a wild, transformative year in as many positive ways as negative ones. This year has been full of grief and such extreme joy. Many of us are fatigued and looking at 2021 with hopeful hearts and eyes that "it'll get better." For all this year has been and all that it has not, please keep in mind that you have survived. You are resilient and you deserve to celebrate your resiliency. How you celebrate really doesn't matter. What matters is that you acknowledge, honor, and celebrate having gotten through this incredibly difficult year.