It's no surprise we're obsessed with the Enneagram here at The Everygirl. We've talked about what it is, what your weekend plans should be, how to have a better relationship, the career advice you need to hear, where you should travel, and the TV character you are. (Wow, I just gave you so much reading material — you're welcome!) So, to add yet another article to your Enneagram reading list, I enlisted our resident media-consumption expert, Kelly Etz (hello, Kelly, welcome to the dark side!) to give us the low-down on everything you should be reading, watching, and listening to this fall.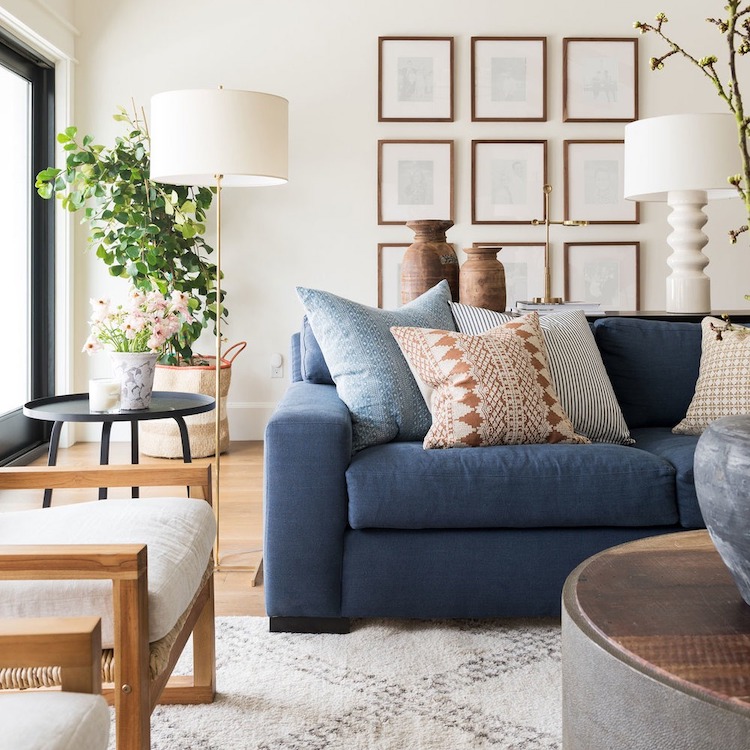 don't make the same mistakes I did
Ones are a little reluctant to start something new — they have things to do, people to see, plans to make in their expensive planner. However, ones are always looking to improve, learn, and grow, so they love media that can teach them a little something about life.
Read
Jon Ronson
This is one my favorite books to recommend — broken into short essays on different mysteries (everything from the Insane Clown Posse to alien invasions to assisted suicide), it's a quick read that will challenge your idealistic nature. Sneak in an essay before bed or take it on a trip and binge them all at once.
Watch
Unbelievable, Netflix
An incredibly well-made show, Unbelievable relays the chilling story of a serial rapist and the female detectives who take on the case. It also delves into the true story of Marie, the young woman who reported being raped and was accused of lying by the police (and basically everyone else in her life) — a stunningly humane and sensitive look at a horrific reality. Ones will feel drawn to the inherent search for justice and cheer for the badass detectives who make cases like this a priority.
Listen
Bad on Paper Podcast, Grace Atwood & Becca Freeman
Like a casual conversation with friends over wine, Bad on Paper will boost your spirits without even trying. Throw it on for a 30-minute walk outside this weekend and bask in the easy banter. Start with the "Everything Royal" episode for an excellent time (as tested by yours truly).
When a two isn't making sure everyone got home safe from the bar, they're finding new ways to serve the ones they love and be a better friend. On top of that, they love to laugh, and they're not afraid to show a little emotion and vulnerability. Basically, you can throw all the romance, humor, and warmth their way without fearing they'll get stressed (like an eight!).
Read
Balli Kaur Jaswal
Following Nikki, a twenty-something law school dropout, through her time as a creative writing instructor in a close-knit Punjabi community, this book is thought-provoking and sexy. A warm, vibrant look at the relationships between women and finding community where you never expected, the novel fits right into your wheelhouse of empathy and understanding.
Watch
Late Night, Amazon Prime Video
THIS MOVIE IS SO GOOD. I watched it the other day on a whim (it's currently free on Amazon Prime) and was so pleasantly surprised. Twos will identify immediately with Mindy Kaling's character, who overcomes her nerves to excel as a writer on a late night talk show (hosted by Emma Thompson). The perfect Sunday hang-out watch.
Listen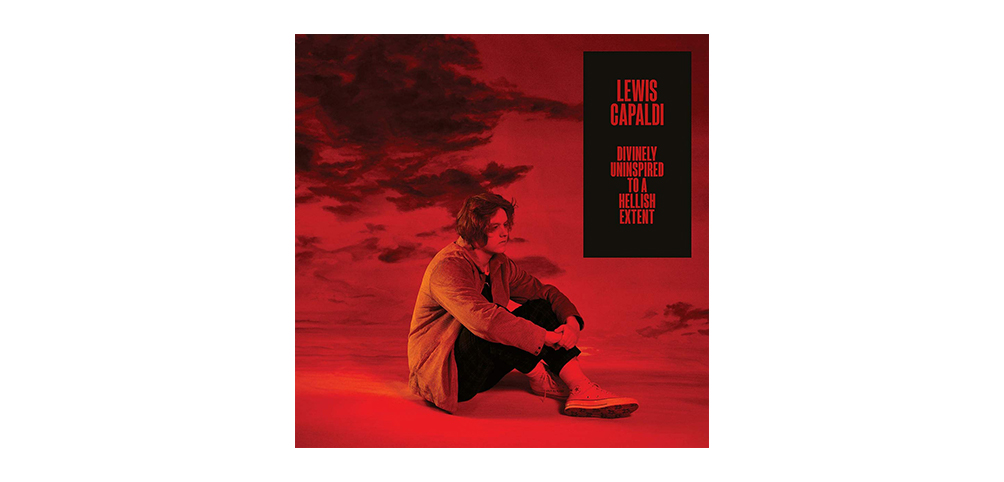 Divinely Uninspired to a Hellish Extent, Lewis Capaldi
Don't let the name fool you, I find this album deeply inspirational. A soothing listen to chill out to during some peak self-care time this weekend. Twos will respond to the approachable vulnerability of Capaldi's lyrics, accompanied by bop-y backbeats and sleek guitar.
It's rare to find a three not consuming some form of media, whether it's a new podcast, a creepy show, or a nonfiction read. They love to advance themselves, and knowing what's going on in the world is important to them.
Read
Donna Tartt
Ugh, I fall so hard, so fast for a preppy, money-soaked psychological thriller. Centered around a group of so-pretentious-you'll-smile-at-the-absurdity young elitists, the novel unravels from an initial murder and threes will love the slow, careful building of suspense.
Watch
The Good Wife, Amazon Prime Video
There is something undeniably sexy about the push and pull of The Good Wife — equal parts legal drama and feminist manifesto. Threes will be drawn in by the rotating, episodic storylines, but will stay for the fascinating woman at the center of it all: Alicia Florrick (played to perfection by Julianna Margulies). Plus, with seven full seasons (think old-school 22 episodes per), you'll have plenty to binge.
Listen
Unladylike Podcast, Cristen Conger & Caroline Ervin
I love this podcast about women breaking the rules — it's well-researched, has tons of amazing guest appearances, and is actually fun to listen to. Threes will love the rule-breaker spirit and deep dives on tough questions. Try starting with episode 61: How to Own Your Talent with Ashley Nicole Black.
Kelly Etz is a four, and if you've read anything Kelly's written, it just makes sense. Fours are curious and creative and vulnerable; they don't mind spending the night in with a good book, a candle, and some chocolate. They like to read and watch content that transports them to other worlds that don't mimic reality. They have a creative vision, and their TBR should reflect that.
Read
V.E. Schwab
Welcome fellow fours! You will love this incredibly dark, twisty journey that feels at once like a comic book and a supernatural thriller. Two college roommates discover a way to engineer enhanced abilities, but years later, they are nemeses on alternate paths. The inventive plot will speak to your creative soul and the twisty narrative will let you fall completely into another world. Highly recommend.
Watch
Marie Antoinette, Showtime / Amazon Prime Video
This film is seriously underrated and an absolute masterpiece, don't @ me. As a four, I respond deeply to movies that create a compelling visual world (lol should I put this in my insta bio) and the opulence of Sopia Coppola's rendition is truly stunning. The wardrobes are dazzling, the incongruous soundtrack perfection, and Kristen Dunst's performance a revelation. Thank you for coming to my TED Talk.
Listen
The Wit & Delight Podcast, Kate Arends
This podcast is truly delightful. It's full of quick, easily listenable episodes on topics that will make your actual days better. As a four (have I told you I'm a four yet hmm), I have a tendency to get wrapped up in feeling ostracized or like the world doesn't see me as I truly am (a masterpiece). This podcast helps allay those anxieties in an approachable way. Start with episode 28: The Undeniable Freedom in Self-Love.
Fives are eternally curious and inventive. One of my favorite fictional characters of all time, Violet Baudelaire from A Series of Unfortunate Events, is probably a five. They love to read and take in new sights and ideas. They're open to trying new things, especially when it comes to new media.
Read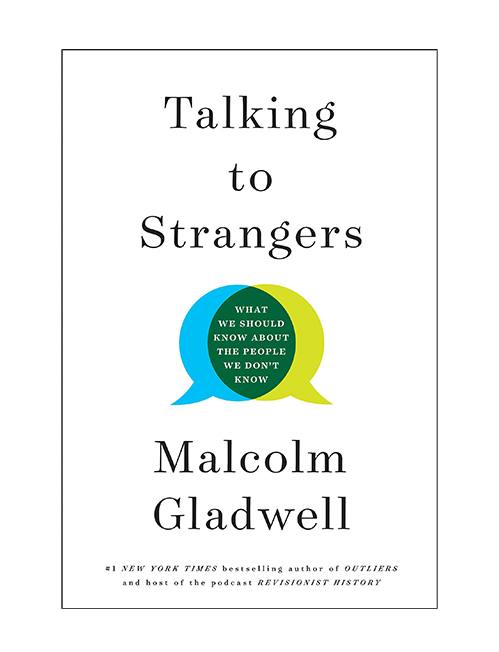 Malcolm Gladwell
I am a Gladwell stan and I love his most recent book: a foray into developing tools and strategies to make sense of people we don't know. Perfect reading material for fives amiright? (I mean this as a compliment, fives I love you.)
Watch
Homecoming King, Hasan Minhaj / Netflix
A kind of deconstructed comedy special, Homecoming King is truly transcendent. Minhaj is possibly the most charming person alive and commands the stage with stories from his teenage years. Perfect for fives when you want to be entertained by something slightly deeper than your usual stand up-special.
Listen
Answer Me This! Podcast, Helen Zaltzman & Olly Mann
This podcast is perfect for fives — a great blend of actual quirky trivia knowledge liberally sprinkled with humor and jingles. It'll feed your thirst for info without getting too dull or dry. Win, win.
Sixes know what they like, and getting them to steer from their usual can be difficult. However, sixes out there, it's OK to try something new! They love a cozy, Saturday night spent indoors with the fireplace (real or fake, no judgments here) and a good new show — and this one definitely doesn't disappoint.
Read
B.A. Paris
Our (amazing) copy editor and editorial assistant Maddie recommended this book to me, and it is REALLY DARK but so engaging. I know it's a cliche, but I truly did not want to put it down — enough that I delayed driving from Michigan to Chicago by several hours so I could squeeze in a few more chapters. I'm recommending this for sixes because you'll love the escapist nature of it — a perfect freak-you-out-so-much October read.
Watch
Big Mouth, Netflix
There's something undeniably charming about Big Mouth — at once raunchy yet delightful, you'll fly through all three seasons of the animated hit streaming on Netflix. The perfect accompaniment to sixes as they get ready for a fun night out or spend a lazy Sunday in.
Listen
The Everygirl Listens: Dry Brushing, Spotify
Sometimes self-care for sixes looks like getting a little sexy with yourself. Throw on our dry brushing playlist and slough off some dead skin. You'll instantly feel renewed, literally shedding the bad vibes to make way for a refreshed you. Pretending the dry brush is a microphone to belt out the chorus to "Lady Marmalade" is highly encouraged.
You can't talk to a seven without getting a little giddy. Their excited nature just transcends to everyone around them. While they love to have fun, they also have a knack for goal-setting and staying on top of their goals. Sevens want to watch and listen to things that remind them of themselves with a little added drama just for fun (AKA this podcast is about to become your new favorite!).
Read
Jasmine Guillory
Sevens will adore this fizzy holiday romance from powerhouse Jasmine Guillory (ugh I just love her so much). Vivian is heading to England to take in the sights and stumbles into a handsome royal secretary. Kisses under the mistletoe ensue. Have you bought this book yet?
Watch
Desperate Housewives, Hulu
Our office is obsessed with Desperate Housewives, and with good reason. There is nothing so deliciously dishy as the whirlwind lives led by the ladies of Wisteria Lane. With all eight seasons streaming on Hulu, you'll have something to watch for basically the rest of 2019. Buckle up, sevens.
Listen
Scrubbing In with Becca Tilley & Tanya Rad, iHeart Radio
What started out as a podcast recapping Grey's Anatomy has become a BFF chat show that is undeniably endearing. The by-play will immediate call to your extroverted nature as a seven — you'll feel like you're chatting with your best friends over coffee or queso or a great glass of wine. Start with "Keeping it 100" and binge your heart out.
Watch TV? Read a book? Are you serious??? What eight has time to kick back and relax? I'll tell you who doesn't: me. Eights, like myself, have a go-go-go mentality to life. They work hard, and they like to keep as busy as possible. However, when they actually give themselves time to relax, they love something that really lets them chill out, whether it's an escapist novel or a unique comedy.
Read
Madeline Miller
I read this book as part of my book club with my sister-in-law (yes, we have a book club just the two of us and yes, it is adorable thank you) and we both became true Madeline Miller converts. A stylized retelling of a classic Greek myth, CIRCE is captivating and mystical and utterly entrancing. Eights will love Circe's unguarded personality and the vengeance woven throughout.
Watch
Fleabag, Amazon Prime
If you haven't seen Fleabag yet, NOW IS THE TIME. The Emmy-winning series from certified genius Phoebe Waller-Bridge is the best show on TV this year and possibly for the last 10 years?? Honestly, you can quote me on that. It's about grief and love and family and your complicated relationship with (who else?) yourself. Assertive and self-confident eights will be captivated by the vulnerability and interplay between the characters. Just watch it, OK cool.
Listen
Reply All, Gimlet
A podcast about all things tech, Reply All is the ideal commute companion for eights. Straight-forward but thought-provoking, serious yet light-hearted, the hosts Alex Goldman and PJ Vogt will win you over as they deep dive into the world as brought to us by the Internet. I also rely heavily on the podcast to explain Internet-y things everyone else but me seems to know (think VSCO girls, feral hogs, soft vore, etc.) in non-judgmental way. Start with episode 142, "We Didn't Start the Fire."
Ah, and we've made to the end with one of the best types, nines. (One day, I'm going to make an Enneagram story where I start with nine because as an eight, I feel your pain.)  Nines are typically easy-going and love to relate to the media they consume, but sometimes, they like something a little more dramatic. As long as they don't have to fight with someone, they're OK watching it unfold on the TV screen.
Read
Andrew Sean Greer
Creative and easy-going nines will love this Pulitzer Prize-winner about a failed novelist who goes on an around-the-world literary event tour to avoid being in town for his ex's wedding. Snuggle in for a cozy Saturday night at home and crack this open. You won't be disappointed.
Watch
A Simple Favor, Amazon Prime Video
The first time I saw this movie, I emerged from the theater absolutely shell-shocked. In a haze of "what the actual f*ck was that?!" That is the beauty of A Simple Favor. Deliciously twisted, it goes to 100 places you would never expect and will keep you on your toes until the very end. Peacemaker nines will be (delightfully) traumatized by the winding plot and surprise twists. Plus, Blake Lively's menswear-chic wardrobe should win an Oscar.
Listen
Rob Delaney: Mother. Wife. Sister. Human. Warrior. Falcon. Yardstick. Turban. Cabbage., Rob Delaney
I am a huge audiobook stan — they are perfect for commutes or road trips or long plane rides, where you want to zone out but also be engaged. Memoirs by comedians are (in my humble opinion) the peak audiobook genre. Their renditions of their own words are usually the most delightful and you feel connected to the text in a new way. I just finished Rob Delaney's — of Catastrophe fame — book and I cannot express how much I loved it. It's heartbreaking, unexpected, and so, so funny. The searing vulnerability intermixed with laugh out loud moments will instantly win nines over. Trust.