We don't know about you, but we might actually spend as much time deciding what to watch as we do actually enjoying a series. And while we love to explore what's out there in the streaming universe, we're busy people—and so are you. In the interest of maximizing your time and getting you to the good stuff, we've made it our mission to help you find your next "so-good-you-recommend-to-everyone-else" series.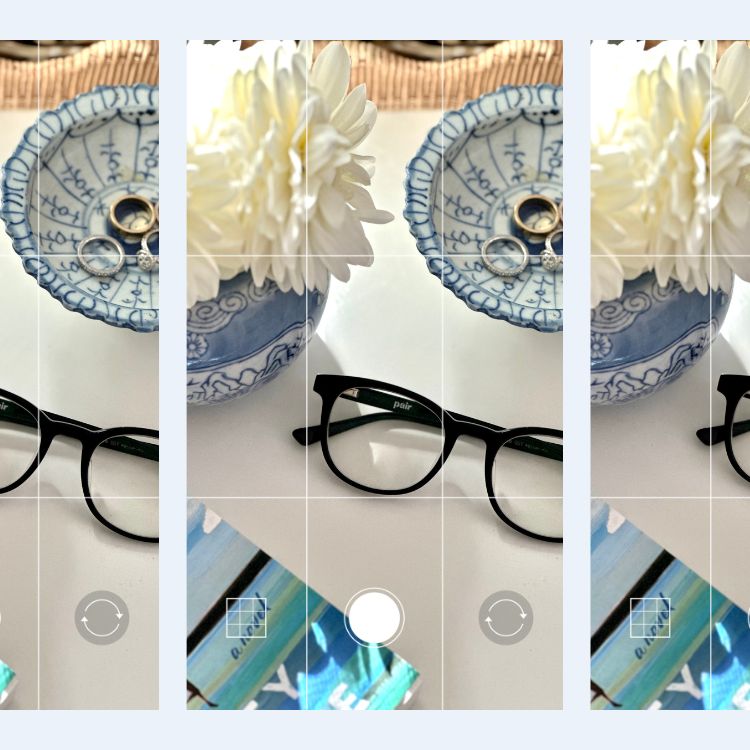 it's like getting three pairs in one
And while we await the creation of a dating app that will match us with a show based on our personality traits, we're turning to the next best thing: Your next series to binge-watch is written in the stars. Here's what to watch based on your Zodiac sign:
Where to stream: HBO
Number of seasons: 2
Aries are known to be passionate, independent, ambitious, and competitive as hell, which makes Succession an obvious choice for the Aries in need of a new binge-watch. In this HBO drama, we meet the Roy family, who controls Waystar Royco, an international media conglomerate. As the aging patriarch of the company and father of the family contemplates what the future holds, the rest of the family struggles for power and control as loyalties collide.
Where to stream: Amazon Prime, Peacock
Number of seasons: 9
Tauruses think deeply about all things money, love, and career, which makes Suits the perfect binge-watch on a weekday night. In this legal drama, a team of lawyers is launched into a battle for power when a new partner joins the firm. With heartbreaking betrayals, fiery romances, witty banter, and nine seasons, this one will keep you entertained from start to finish.
Where to stream: Netflix
Number of seasons: 1
Geminis might just be one of the most dynamic signs of all: They're versatile, expressive, curious, passionate, and they love a good plot twist in their choice of entertainment. By the standards of any Gemini, Behind Her Eyes, a psychological, supernatural thriller with a touch of romance, is worth the watch. With twists and turns they'll never see coming, it's a show that they'll recommend to anyone who will listen.
Where to stream: Netflix
Number of seasons: 1
While Cancers are known to be a bit intense, they have a funny side with a dry sense of humor—kind of like one of Netflix's newest dark comedies, The Chair. When a woman at a large university becomes the first woman of color to step into the role of Chair, she is challenged with meeting the conflicting demands and high expectations of saving a failing English department. While the content is urgent in nature, it makes room for dry humor that will make you fall in love with the first season and long for a second.
Where to stream: Hulu, Peacock
Number of seasons: 5
If there's one sign we secretly wish that we could all be, it's a Leo. Known famously for being outgoing, firey, self-assured, and adventurous, Leos deserve a show that's as bold as they are. And when we think unapologetically fabulous, we think of Real Housewives of Potomac. With five seasons, a ton of "did she just say that?" drama, and bold personalities all around, this reality TV series serves up all of the tea you could ever want.
Where to stream: Netflix
Number of seasons: 7
Whoever said that diamonds are a girl's best friend must have never met a Virgo. Virgos are the Golden Retriever of the zodiac signs: bold, intelligent, warm, and courageous. And what better storyline of female friendship than our all-time favorite comedy-drama series, Grace and Frankie? This rivals-turned-friends storyline is one that we hold near and dear to our hearts and one that keeps us laughing for hours on end.
Where to stream: Netflix
Number of seasons: 4
Libras are lovers of balance, justice, and exploring multiple viewpoints, and for that, we can't help but recommend one of our all-time favorites, Dear White People. In this comedy-drama series based on the film with the same name, a group of students of color at Winchester University use irony, self-deprecation, brutal honesty, and humor to highlight issues that still plague today's "post-racial" society.
Where to stream: Netflix
Number of seasons: 1
Scorpios tend to be pretty intense. They're passionate, stubborn, brave, and unafraid of controversy, making The Queen's Gambit a guilty pleasure for Scorpios everywhere. In this drama miniseries, a young chess prodigy will do anything to rise from an orphanage to the world stage, no matter the cost. While grappling with mental health issues, romance, and addiction, her will to become the greatest remains unwavering in the face of conflict.
Where to stream: Netflix
Number of seasons: 2
We love a Saggitarius—extroverted, optimistic, funny, generous, and a born-adventurer—just as much as they would love both seasons of Outer Banks. This action-adventure mystery has it all: on-point chemistry between characters, a wild treasure hunt, a bit of humor, and a ton of mystery that will keep you coming back for more. With a recurrent theme of friendship and an action-packed plotline, you'll want to finish both seasons in one sitting.
Where to stream: Netflix
Number of seasons: 5
Capricorns are serious, tenacious, disciplined, detail-oriented, and intelligent, which makes them the perfect viewer for the critically acclaimed series Peaky Blinders. This British crime drama tells the tale of a notorious gang led by the fierce (and easy-on-the-eyes) crime boss, Tommy Shelby, who will do whatever it takes to move his family up in the world, no matter the cost. While the beginning of the series takes some setup and time to gain momentum, Capricorns' affinity for discipline and detail is perfect for the high-investment, high-reward payoff.
Where to stream: Apple TV+
Number of seasons: 2
Aquarians deserve a show as fun-loving, sweet, and quirky as they are, so it would be no surprise if Ted Lasso was at the top of their watch list. In this outstanding comedy series, Ted Lasso, a small-time football coach hired to coach a professional soccer team overseas with no experience, takes on an uphill battle of bringing a team together with optimism and underdog determination. It's a feel-good show that'll make you wonder why you didn't hop on it sooner.
Where to stream: Netflix
Number of seasons: 2
Pisces are creative, intuitive, emotionally intelligent, sympathetic, and totally wear their hearts on their sleeves, so they'll definitely fall head-over-heels in love with Never Have I Ever. In this coming-of-age romance meets comedy meets drama, we meet Dev—a witty, first-generation Indian American teenager who wants to make the most of her social life in the wake of a traumatic year.