If you're crafting your summer capsule wardrobe, a few items undoubtedly need to be included: a good pair of jeans, a denim jacket, a pair of everyday sandals, and most importantly, a white tank top. This humble basic can be worn season to season and styled in countless ways—especially when it comes to your summer outfits.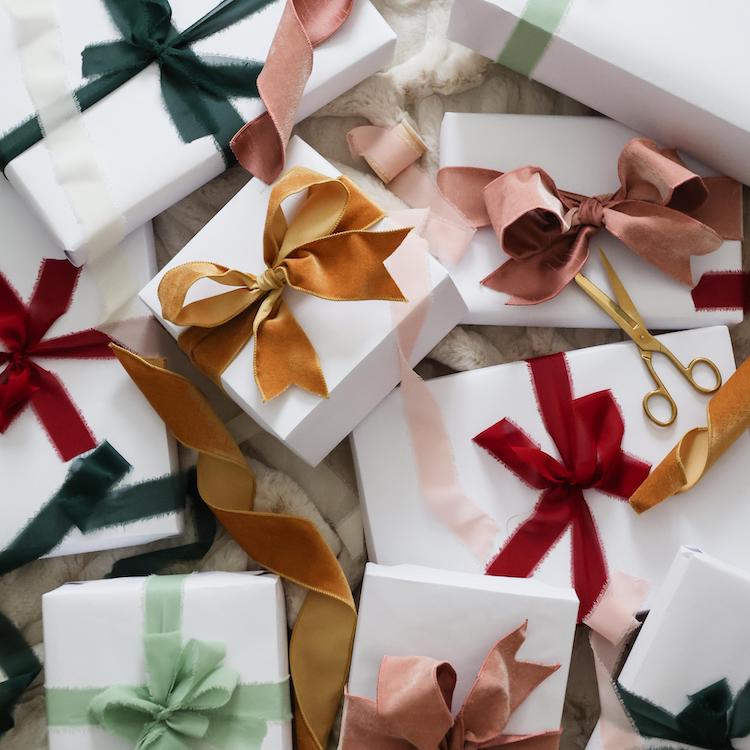 the perfect gifts for everyone—and we mean everyone—on your list
The best part about this wardrobe essential is the variety of styles available on the market. For me, a higher neck with ribbing is more flattering, but there are so many fabrics and cuts to choose from to suit everybody and anybody. Your wardrobe will grow instantly if you invest in this closet staple, and with the wide variety of silhouettes to choose from, the smallest details can make the biggest difference.
The styling options of this classic piece are truly endless, which can be a bit intimidating when you go to get dressed in the morning—but don't fret, we have you covered. If you're looking for some new inspiration to spruce up your wardrobe as we head into summer, keep reading for eight ways we are styling a classic white tank top this season. The best part? You probably have a lot of these items in your closet already.
1. With all white
You can't go wrong with an all-white outfit if you want to look and feel put-together. There's something so crisp and clean about a fresh white top paired with your favorite pair of slouchy white denim. This monochromatic fit is a quintessential summer look that wears from daytime to nighttime seamlessly—just swap out flats for heels for a more dressed-up look.
2. With a silk skirt
The silk skirt has become a wearable wardrobe staple that every fashion girl has in her closet. You can easily dress yours up or down, but for a sultry summer daytime look, style it with a ribbed white tank and your favorite black accessories.
3.
With trousers and a button-up
For an elevated workwear-inspired look, try layering your favorite white tank with an oversized button-up. You can opt for a neutral color palette or make the look more playful with a pop of color, similar to the look above.
4. With your favorite jeans
A T-shirt and jeans is a notorious pair that you can't go wrong with. You know the saying, "if it ain't broke, don't fix it?" Well, this simple formula needs no fixing, but can be updated to feel fresh for 2023. If you're looking for a new-and-improved white top, splurge for the iconic Loewe rib tank that's one of the most sought-after items of the season. Pair with a good ol' pair of blue jeans and you're good to go.
5.
With a mini skirt
If Kendall's wearing it, then so am I. Grab your itty-bitty micro mini and take your denim skirt to new heights with a scoop neck tank and trucker jacket. You can't go wrong with denim on denim, especially on a warm summer day.
6.
With a denim midi skirt
If the micro mini skirt isn't your cup of tea, try styling a cotton-jersey tank with a denim midi skirt. The denim midi skirt is having a major moment for the summer and upcoming fall months. Brands like AGOLDE have perfected the denim midi, making the item one of the most coveted of the season.
7.
With a matching set
We love a matchy-matchy moment. Whether you're looking to style a white tank with a pantsuit, or a set like the below, it's the perfect layering piece under a matching set.
8. With a blazer
The classic ribbed tank can easily dressed up or down, which makes it the perfect item to keep in your capsule wardrobe. Headed to the club or a fancy date night out? Style a cropped tank with a sequin mini skirt and coordinating oversized blazer for a perfect out-on-the-town look.