It's a truth we Swifties know well: life is a series of eras. Alongside my soft girl and dinner party eras, this summer has seen me take on perhaps my most surprising identity yet. With weights and a yoga mat in hand, I've now entered my gym girlie era.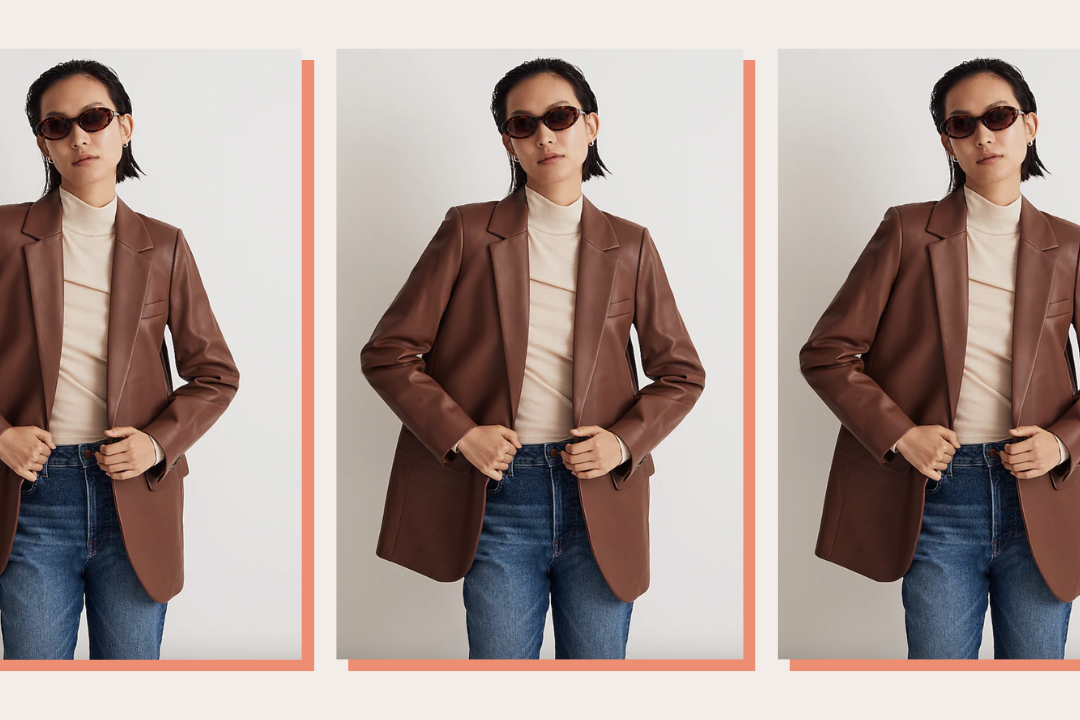 time for your fall wardrobe update!
Take a quick spin around Instagram or TikTok and you'll find influencers and friends alike ditching their outdoor jogs or boutique fitness classes for strength training at the gym. Whatever brought you to the habit—whether it be a desire to build strength, meet friends, or empower yourself with something entirely new—the outdated belief that the gym is solely for bros or bodybuilders is over (thank god). We're hitting the gym in droves, taking our unapologetic mirror selfies without looking back.
But as anyone who has ever embarked on a fitness journey knows, the path isn't linear. Instead, it ebbs and flows, moving with the rhythms and patterns of life. And remember, exercise is meant to be enjoyable (endorphins, y'all!). With all of these truths to guide my way, I dove deep into all the joy there is to be found in a solid gym routine. Keep reading for what I've learned—through experience and the expertise of fitness trainers—about not just making fitness a habit, but a lifestyle I love.
The Hacks That Helped Me Build a Gym Routine
1. I found a workout I'm obsessed with
I played sports all the way through college. But post-grad, with a new 9-5 schedule, the same activities no longer fit into my life. As any twenty-something would in the late 2010s, I blindly followed what everyone else seemed to be doing on my feeds: SoulCycle, boxing, bootcamp workouts—check, check, and check. But everything I tried felt like a chore. I dragged my feet to every studio and incurred a few late fees after canceling classes an hour before start time.
So what worked this time? I'm still kicking myself for not realizing it earlier: do the workout you love! It's a simple truth that applies to almost anything in life—when we enjoy something, we look forward to coming back to it. When I stepped into my gym, it all connected. The music was energizing, the trainer was inspiring, and the low-impact movements were challenging but left me feeling empowered and accomplished. The adage rings true: follow your (fitness) bliss.
Of course, this may take a little experimentation if you don't immediately have a workout you love. As Morgan Raphael, the creator behind Self-Care Society and an instructor at the Free People Movement studio in Chicago, reminded me, it's OK to explore different forms of movement when you're just starting out. She encourages fitness newbies and those looking to switch things up to "try different workouts to see what feels good and fun for you. And remember, this will be different for everyone."
2. I learned to trust my body
Now that I'd connected with a workout I actually looked forward to, I found myself challenged by a second obstacle: letting go of what I'd been told an effective workout looks like. Over the years, I had internalized the belief that if I wasn't completely depleted, dripping in sweat, and spending at least an hour in the gym, then I wasn't actually exercising.
PSA: While going all-in can sometimes be what our body needs, every day looks and feels different. Some days may mean challenging yourself to heavier weights or setting out for a long run. But you can't—nor should you—go your fastest, hardest, or longest in every workout. Jodie Lyons, an instructor at three Chicago fitness studios: barre3 West Loop, Page One Pilates, and Full Circle Pilates, agreed. "When you're just starting out, it can be tempting to go all in," Lyons noted. "But give yourself time to readjust. Don't go too hard, too fast." If there's one thing that truly changed the game when I was first building my gym routine, it's Lyons' advice: "Rest days are key."
3. I listen to a high-vibe playlist
I've never been one who can work out without music, so it came as no surprise that I found that the experience of going to the gym became all the more fun when I found motivating music. What's more, I began to see my gym sessions as a hobby when I introduced this creative component. Music makes working out more than a purely physical pursuit. It's enjoyable to discover new-to-you songs and artists, and I'm often curious about what others listen to as well. I find myself growing and learning while building physical strength—and it's been one of the most game-changing benefits of becoming a self-professed gym girlie.
Raphael added that it can be fun to introduce new playlists as the seasons change, honoring the natural shifts that may take place in your body and energy throughout the year. "I love making seasonal playlists that capture what I want to feel in my workout," she said. Raphael pointed me to her "Seratonin" playlist, and the vibes are on point.
4. I found my workout community
Fitness isn't something we have to pursue alone. While our goals may differ, moving our bodies, building strength, and experiencing growth are some of the most rewarding things we can share with others. And thankfully, fitness communities are easier to connect with now more than ever. No matter how niche your interest (Pickleball, anyone?), there will be someone who's just as dedicated.
Raphael added that finding a fitness community can introduce a positive accountability element, affirming that you have other people in your life cheering you on. Not sure how to start? A community can be as simple as a friend or partner who you touch base with after your workout. This also gives you the opportunity to reflect on internal measures of success. Ask yourself: How do you feel after that particular workout? Do you feel stronger, more coordinated, or more aligned in your body? Did you learn or experience something new? I've found that by asking myself these questions, I reaffirm the positive rewards that can come with working out.
5. I embrace walking as a workout
OK yes, this article is about me in my gym girlie era, but a big part of my fitness routine is walking more too. If you haven't heard, Hot Girl Walks aren't just a passing trend. We're all leaning into walking as a sustainable and enjoyable form of exercise. And as I've discovered, interspersing my days at the gym with walks outside is one of the best ways to make other wellness-focused friends. Alivia Lee, a fitness instructor and the founder of 54 Wellness, is such a strong proponent of the practice, she even started her own walking group (bonus points for building community from #4). Connection, movement, and a little time outdoors? Walking is a true workout trifecta.
6. I make myself a priority
Each of the fitness trainers I spoke with agreed: when you start to think of fitness as a form of self-care, everything shifts for the better. In the past, my workout was often the first thing to go when days got busy. It felt like the easiest way to free up time in my day. But as ditching my workout routine became more of a pattern, I noticed my sleep, emotions, and overall well-being suffered. Treating my workouts like a meeting helped me make myself a priority. "Even as someone who teaches fitness, I recently took a four-month break from working out," Lyons admitted [Editor's Note: see, breaks are OK too!]. "But I put a time block on my calendar four times a week and I treated my workout like a meeting, marked it as a high priority on my calendar, and I showed up for it."
Of course, if I was exhausted or my body needed a break, I was more than happy to give myself a rest day. But now, when I'm faced with the decision of attending my yoga class or saying "yes" to another task at work, I remember how good I feel post-workout. Lyons' words ring true: "When you make that time for yourself, you're going to have so much more mental space for everything else you do in your day."
Shop My Gym Routine Must-Haves
A big part of my gym girl-era success is cultivating a toolbox of products that keep me feeling motivated or make working out more convenient.
Workout Equipment
While I love the energy and environment of hitting the gym, I learned that having some equipment at home or to take with me while traveling (looking at you, booty bands) ensures that I was consistent on days when getting to a gym just isn't realistic. Also, whether I'm hitting the gym or working out at home, these are my go-to water bottles, yoga mats, and training gloves.
Workout Apparel
While I try my best to look to internal factors for motivation, activewear sets that fit my body well make me feel confident, which means I'm more excited and motivated to get to the gym when I put on a good outfit. These are my absolute favorite items that always make me feel good about myself and excited to move my body.
Snacks and Supplements
Health will always be holistic, and fitness goes hand in hand with nutrition and how you nourish your body. I rely on supplements to restore electrolytes before a tough workout or protein to help restore muscles, and snacks to pack in my gym bag to give me energy. Below are my favorite picks.