I am not here to convince you that fitness is important. You know that! We need to boost our strength and wellness so we can do all sorts of cool world-saving stuff. Instead, we're here to talk about the best kind of fitness, in my very personal opinion: the kind that happens for free, on YouTube, in a way that makes you actually want to stick with your new workout regimen.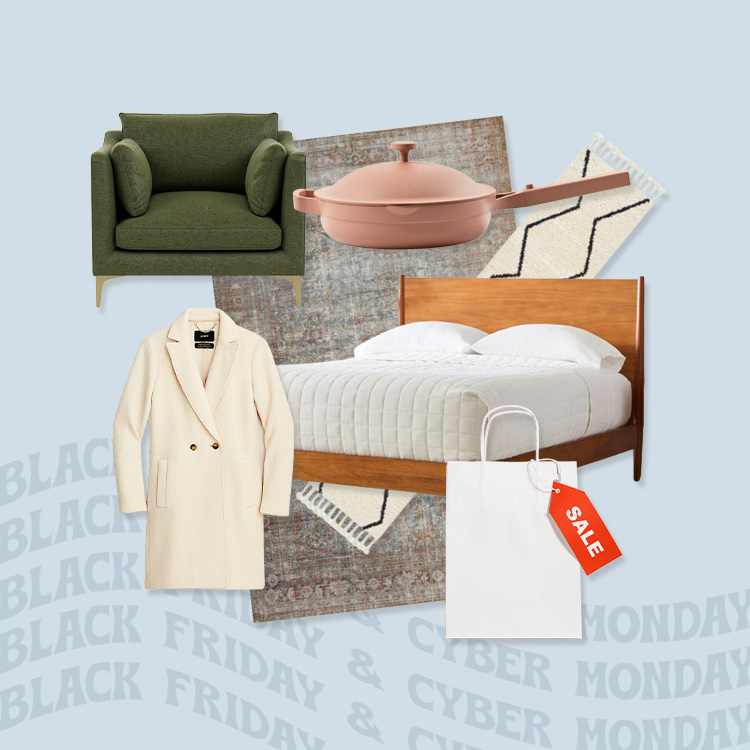 we combed the internet for the best OMG-CANNOT-MISS deals
Turns out, it's totally possible to create a challenging, satisfying workout routine that includes zero intimidating gym equipment, zero sweaty strangers, and zero monthly bills. Homebodies everywhere, rejoice: Here are five ways to get fit for free on YouTube.
1. Choose your YouTube fitness adventure
For better or worse, YouTube is overflowing with options. In the case of fitness, it's definitely for the better! There's a workout for everyone, whether you're into high intensity interval training (HIIT), yoga, dancing, boxing, indoor cycling, chair fitness, or simply walking. Whatever your fitness resolution, YouTube has your back. 
You also get to be super specific about your levels of skill and fitness. If you're brand-new to perspiring on purpose, you'll want to search for a beginner video. If you've been at it for longer, find a trainer or video that will meet you at your level and present a fun challenge.
The Yoga with Adriene channel has tons of videos for all abilities, and some of them even feature her pup, Benji. Try this one for a flow that will build some heat.
2. Get equipped
You could drop some serious cash outfitting your workout spot ("studio" if you're feeling fancy). But the list of essentials is actually pretty short — and it's made up of items you probably already have.
For instance, skip a yoga strap in favor of a hand towel. You don't need to buy lavender fitness mat cleaner when it's so easy and budget-friendly to make your own. You can also swap in water bottles instead of expensive hand weights.
There are some things you won't want to skimp on, like items that will keep you safe, comfortable, and healthy. For instance, supportive sports bras and the right shoes are worth their weight in gold.
Overall, though, you're going to be good whether you repurpose items you already have or pick up a few workout essentials on Amazon. If you're getting fit for free on YouTube, even if you have to click "add to cart" a few times, you're probably still saving over gym membership costs. 
If you're all aboard the no-equipment train, YouTube feels you. Try this video by Adidas Runtastic for a fun challenge. Upper-level dwellers should note that this one does involve some jumping and running in place.
3. Use the time wisely
Anyone who has ever failed to grasp something the first time it was demonstrated, whether that's how to drive a stick shift (oh hi, hey, hello) or the quadratic formula (me again), will appreciate that YouTube travels at the speed of your learning.
Need to see a move or technique again? At the gym, you can either hold up the class to ask for another explanation or hope no one catches sight of your fumbling in the studio mirror. At home, though, no problem — just pause the video and play that section over and over again, rehearsing until you're crushing it. You can also take advantage of YouTube's video speed feature, which will slow the playback by fractions so you can slay at your own speed.
The other great thing about YouTube fitness videos is that you have to make only one decision: press play! Just keep going, and you'll get the workout you deserve.
For a quick workout, try this routine from CosmoBody. It's only a few minutes long, but it should get your heart pumping. Repeat until you're feeling the burn.
4. Build relationships
YouTube fitness is great for solo sweat sessions, but there are ways to up the social factor. Need to make sure someone appreciates your activewear? Invite a pal to join. You can compare colorblock leggings and hold each other accountable. 
You can also float the idea of YouTube fitness to your partner. Watching each other set goals and make progress can be all sorts of attractive. Even if you don't create a workout routine together like Health suggested (and honestly, thanks for not doing that, because the rest of us are not that cute), take time to demonstrate your new abilities and challenge each other to try new things. My husband had no interest in my daily "Yoga with Adriene"  habit, but did admit that his shoulders felt better after I insisted we hang out in side angle pose in the living room.
If your workouts would be better with a pal, there are plenty of partner fitness videos on YouTube. Here's one to try:
Craving broader connection? Check Facebook for YouTube fitness groups of all kinds. Once you're in, you can share a photo of what it looks like when you conquer crow pose (or what it looks like when you crash to your mat — zero judgment here, because we've smartly opted out of the competitive gym situation. Spirit fingers!).
5. Celebrate progress
If you regularly work out with others, whether that's a trainer or a supportive group of pals, they'll be likely to notice and comment on your improvements. If it's just you and your screen, though, it's on you to mark your own fitness milestones. This matters, according to Women's Health, because seeing and recording a difference can be hugely motivational (as well as give you an idea about how healthy you are). Make sure to observe where you are when you begin, and when you start to see progress, celebrate that.
There are tons of ways to get fit for free on YouTube. Just hit play!
Get Physical