As soon as you start house hunting or searching for a new apartment to rent, your checklist for a new home becomes very clear. We often focus on updates made in a kitchen or bathroom or the size of the bedroom and its closets. And when it comes down to it, we might be OK with sacrificing the overall size of our living room in exchange for a spacious kitchen island or incredible backyard.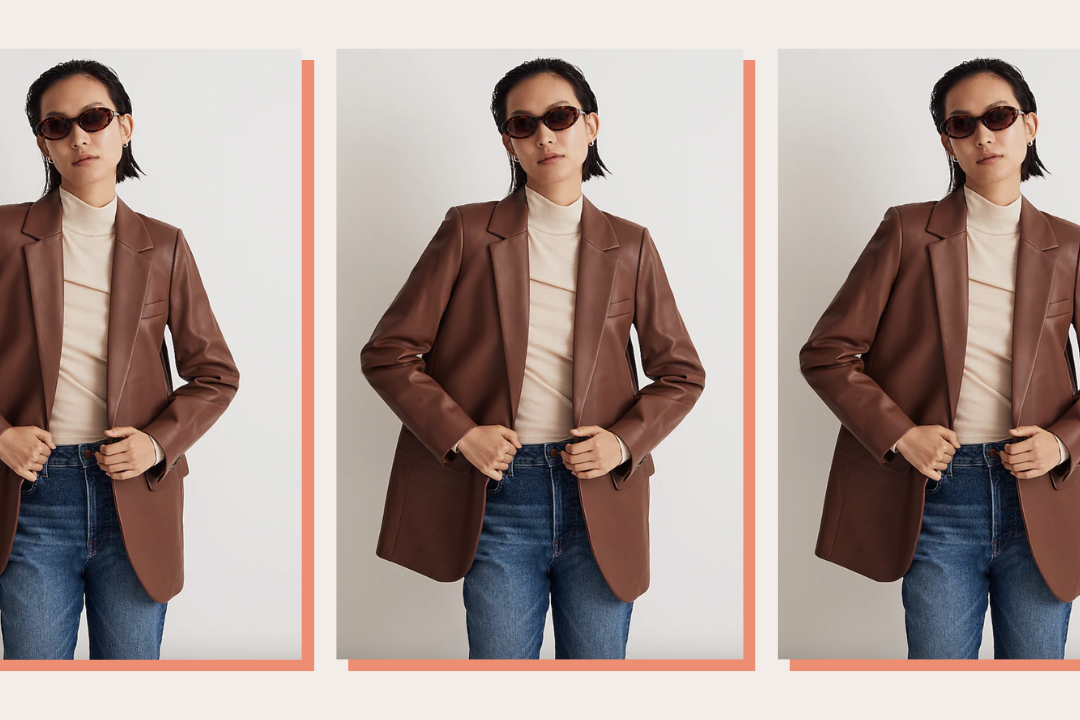 time for your fall wardrobe update!
But it goes without saying that a comfortable, inviting living space that doesn't feel cramped or cluttered is crucial. After all, it's the room you'll do the most <living in, from lazy weekend lounging to hosting your book club for wine night. So if you feel like your living room is too small to have the girls over or uncomfortable for both you and your roommate to watch a movie together, you might feel inclined to avoid it altogether. But guess what? Even the smallest living room can feel much bigger than it actually is if you furnish and style it appropriately (we promise!).
Whether your living room is small because every room is small (curse you, big city apartments!) or because the space serves multiple purposes (like an entryway or hallway), there are several tricks for fooling the eye into seeing the space as bigger than it actually is. Here's how to make a small living room look bigger, from simple changes with what you already have to new additions that will immediately make the area feel more spacious.
Use color wisely
You might already know that painting walls white can create the illusion of a larger space, but white isn't your only option. Any lighter neutral that feels bright and fresh, like a muted sage green or light beige, can have the same effect. When it comes to furniture, however, you don't have to shy away from color. A bright color will emphasize the size of the object since it attracts more attention (so make sure it's a color you really love). Overall, maintain a limited color palette on the walls, as too much visual distractions will clutter up the room, but have a bold color or accent piece to jazz up the room and make it seem bigger.
Pull your furniture off the walls
It can be tempting (in any sized room) to push all your big pieces of furniture up against the walls to create more floor space in the center of the room. But FYI, all that empty space in the middle of your room isn't actually doing you any favors. Rethink your furniture layout by bringing a couple pieces off the walls, even if only by several inches. Seeing the space between the back of your sofa and the wall will instantly create the illusion of airiness in the room. Plus, furniture ought to be fairly close to create intimate conversation zones. If you can't pass the popcorn bowl from the sofa to the chair or reach the coffee table to put your drink down, cozy up your living room and bring the furniture closer together.
Let the light in
Natural light can help make a space feel larger and breezier, so don't inhibit whatever natural light source you have. Ditch the dark curtains that cover most of the window and don't place a large armoire or chair right next to a window. You could go completely treatment-less in your living room or install a straightforward shade if you need privacy. If you like the look of curtains, be sure to hang the rod as close to the ceiling as possible and keep the curtain panels outside the window frame, which will make the room appear taller and your windows bigger.
As for your electric light sources, don't rely on one single ceiling light. Any parts of the room left in shadow will recede from view, making the room feel smaller. Use floor and table lamps to bring in several light sources and create a layered, warmly lit space.
Choose appropriately proportioned furniture
An excess of smaller seating and storage pieces can make your room feel cluttered and cramped. Don't be afraid of using big pieces in a smaller room, but know the line between appropriately big and too big. For example, beware of sectionals that stretch awkwardly far into the room or an armoire that almost brushes the ceiling. When something looks too big for a space, it automatically makes the space look small.
Sometimes, it's not the piece of furniture itself but the style. A sleek, low-armed sofa will look slimmer than a cushy, overstuffed one. Ditto with arm chairs—skip the three-foot-wide club chair for a narrower (but still comfortable) accent chair that serves the same purpose but with a smaller footprint. Similarly, smaller ottomans will fit in better than a chunky coffee table and can also double as extra seating in a pinch.
Use your walls
When you're short on square footage, you want to take advantage of the vertical real estate on your walls as much as possible. Hang shelves up high for books and plants, which will draw the eye up and make the ceilings appear taller. And if you're looking to incorporate a large statement piece, make it artwork or a strategically placed mirror.
Invest in eye-tricking furniture
If you're buying new pieces for your smaller living room, know that anything with legs holding it off the ground will let the eye see the floor continuing under that piece of furniture, tricking it into thinking the floor (and therefore the room) is bigger than it actually is. Ghost furniture (AKA clear acrylic tables and chairs) can also be your small-space best friend because it gives the illusion of more space since its not taking up any visual space.
Shop Our Favorite Small-Space Pieces